Padmavati: Shashi Tharoor, Aparna Sen speak out in support of film at IFFK
Congress MP Shashi Tharoor said the controversy surrounding Hindi film Padmavati was 'totally absurd' while Aparna Sen said 'This is how dictatorship begins'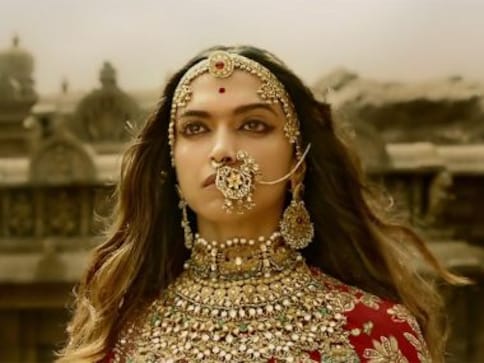 Thiruvananthapuram: Congress MP Shashi Tharoor said the controversy surrounding Hindi film Padmavati was "totally absurd" on 10 December.
Participating in an open forum on Freedom of Expression during the International Film Festival of Kerala (IFFK) in Thiruvananthapuram, Tharoor said nobody should have the right to say what should go on in a movie or a book.
"The whole controversy against Padmavati is totally absurd. We have reached a critical point where those who claim to be offended manage to get their way," the former Union minister said.
"All you need to say is something has hurt your religious sentiment, let it be a book, a movie, an article or even a headline and it doesn't matter even if it is accurate or truthful, but the law is in favour of them," a release quoting Tharoor said.
An adaptation of Malik Muhammad Jayasis epic Padmavat, the film's release had to be postponed from 1 December amid protests by various Rajput groups and fringe elements who have threatened physical harm to its director Sanjay Leela Bhansali and lead actress Deepika Padukone.
Bhansali has been accused of depicting a romantic dream sequence between Padmavati and Sultan Alauddin Khilji (played by Ranveer Singh), a claim repeatedly denied by the director.
Historians are divided on whether Padmavati actually existed.
Tharoor, Lok Sabha MP from Thiruvananthapuram, claimed such issues escalate because the British wrote a law in the 1920s which says anything that offends the religious sentiment of a community is punishable by such and such.
"Sadly we haven't removed this from the law and it has become the favourite tool of those who have a problem with the freedom of artists," he said.
Participating in the discussion, noted filmmaker Aparna Sen said the idea of freedom was non-negotiable, especially for creative artists.
Noting that some people ask her why she was "protesting for a movie" when "thousands of farmers commit suicide" every day in the country, she said the protests were "not merely for a movie".
"The protest was because the creative freedom and freedom of expression in the country is at stake," she said.
"We are living in a time of fear and everyones freedom is challenged. This is how dictatorship begins," she alleged.
Sen said everybody has the freedom to protest, write and express but that should not create a law and order situation.
"They can't say a movie shouldn't be screened or else its actress' nose will be cut off," she added.
Malayalam actor Sajitha Madathil said the idea of freedom of expression has always been related to gender.
She mentioned about the social media attack against three Muslim girls recently for participating in a flash mob dance performance in Malappuram, wearing Hijabs, on World Aids Day.
People who tried to support them were suppressed and silenced by fundamentalists, she claimed.
"All these incidents are creating a fear psychosis among those who usually respond to such things. There have always been violations of freedom", she alleged.
Entertainment
As Priyadarshan returns to Bollywood after a hiatus of eight years with Hungama 2, a look at his popular Hindi comedy films.
Entertainment
Shilpa Shetty says she refused offers of scripts about hard-hitting subjects and heroine-centric plots, as they lacked commercial value.
Entertainment
Love Hostel, directed by Shanker Raman, traces the volatile journey of a young couple being hunted by a ruthless mercenary.