Padmavati row: Karni Sena claims its founder Lokendra Singh Kalvi received threat call from Pakistan
Karni Sena, an organisation of opposing 'Padmavati', has claimed that its patron and founder Lokendra Singh Kalvi has received a threat call from Pakistan
Jaipur: Shri Rajput Karni Sena, an organisation of Rajput community opposing Sanjay Leela Bhansali's upcoming movie "Padmavati", has claimed that its patron and founder Lokendra Singh Kalvi has received a threat call from Pakistan.
"Our spokesperson received a threat call from Pakistan, asking us not to oppose release of Padmavati, otherwise Kalvi would be blown off," Mahipal Singh Makrana, state president of Shri Rajput Karni Sena, told IANS on Friday.
"Aap log kya danga phasad kare rahe ho Hindustan main? Do you remember 1993? Why do you want to repeat it? Don't forget that it can happen again," a person speaking over phone can be heard saying, though IANS cannot confirm its authenticity.
"We approached Special Operations Group (SOG) on Thursday to file a complaint. They listened to us and asked us to approach the Director General of Police and Jaipur police commissionerate and file a complaint there, too," he added.
SOG IG Dinesh MN said that people from Karni Sena did approach them with a complaint and that they were looking into it. "It is an international number and we are checking from where the call was made," Dinesh MN said.
Shri Rajput Kani Sena has called for "Bharat Bandh" on 1 December if Sanjay Leela Bhansali's Padmavati is released.
Padmavati is slated to be released on 1 December.
Sena wants complete ban on the film which according to them has a distorted version of historical facts and defames Padmavati.
Padmavati or Padmini was queen of Chittorgarh.
World
Pakistan foreign minister Shah Mahmood Qureshi also alleged that India's presence in Afghanistan 'larger than it ought to be'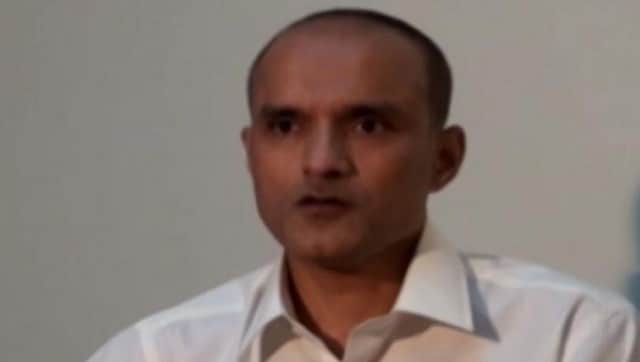 World
The bill, which seeks to provide further right of review and reconsideration, is in line with the judgment of the International Court of Justice in the case
First Cricket News
A controversy erupted after Pakistan last Thursday named uncapped Azam, son of former captain Moin Khan, in the T20 squad for the tours of England and West Indies, with many believing that his father is behind his selection.