Padmavati protests controversy: Bollywood must take strong stand against this dangerous precedent
It's time for a show of strength from Bollywood. A tweet or a sound byte is not going to cut it.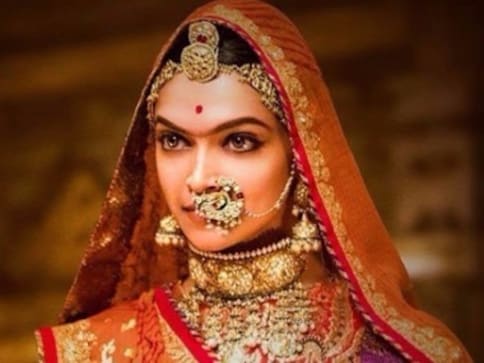 Decades from now, when our future generations read about the cinema of our times, Nov 19, 2017 will be an important date.
On Sunday, Viacom 18 Motion Pictures announced that it has 'voluntarily' deferred the release date of Padmavati from December 1. This was done in light of the controversy against Sanjay Leela Bhansali's 'distortion of history' that has been brewing for almost a year now. It started with members of the Shri Rajput Karni Sena assaulting Bhansali on the sets of the period drama in Jaipur's Jaigarh Fort in January. Two months later, a mob torched an outdoor set of the film in Kohlapur.
The protests started gathering steam after the film's trailer was launched in October. Over the past fortnight, this controversy over a film based on a fictional story has resulted in threats of not just vandalising theatres but of bodily harm.
BJP's Haryana Chief Media Coordinator Suraj Pal Amu first threatened, 'if you do not take back your words, we will break your legs' before announcing a Rs 10 crore reward to anyone who beheads Bhansali or his principal cast of Deepika Padukone, Shahid Kapoor and Ranveer Singh. The head of Shri Rajput Karni Sena has even called for Deepika's nose to be cut off (invoking the fate of Surpanakha, Ravan's sister whose nose was lopped off by Lakshman in the Ramayan).
Also Read: Padmavati controversy: A timeline of the setbacks faced by Sanjay Leela Bhansali's film
These threats have been made on the record and, yet, there have been no legal repercussions. Regardless of whether there is any intention of carrying out these brazen threats, the fact that the government has completely ignored them is very worrying. The government's complicity, both in the state and at the center, cannot be ignored. In this fight between a film and right-wing agitators, the government has picked the side it is supporting. And, it's not the largest film industry in the world.
This is not the first time that a Bollywood film has faced the ire of a section of the population. The Rajput Samaj of Ahmedabad was unhappy with Goliyon Ki Rasleela: Ram-Leela; the Maharastra Navnirman Sena protests against the presence of a Pakistani actor in Ae Dil Hai Mushkil; VHP and Bajrang Dal burnt posters of PK while the All India Muslim Board demanded that the film be edited in the interests of communal harmony. In comparison, the protests against Padmavati seem to have been more extreme and widespread. And, that's only because Bollywood as an industry has not used its might to come down heavily on what used to be 'fringe elements' that have become mainstream.
Every time a film is attacked, the immediate reaction of everyone involved is to apologise. Studios spend crores to make a movie so when there is a roadblock, the easiest thing is to take the path of least resistance – apologise and appeal to politicians for support. But all that's done is to make the industry weaker.
It's hard to believe that an industry teeming with icons who sell us everything from Swacch Bharat to tiles, can't take on 'leaders' of fringe parties. It's time for a show of strength from Bollywood. A tweet or a sound byte is not going to cut it.
The government comes to Bollywood for everything from inaugurating events to public service announcements and even to entertain foreign dignitaries. Now, imagine if Bollywood's biggest and brightest stars just refused to work with the government unless a solution is found for the bullying that their films are subjected to.
Bollywood has to take a stand as an industry that shows without a shadow of doubt that it can't be browbeaten like this. Otherwise, what's happened with Padmavati will be remembered as the first step on a very slippery slope.
The ball's in your court, Bollywood.
Entertainment
Here are the three new on-screen power couples that we will get to see in upcoming films.
India
However, YouTube India's tweet is not the only post that got everyone talking on the internet. Recently, Harsh Goenka, chairman of RPG Enterprises, also shared a picture of one such short resignation letter that went viral
India
On the other hand, the police officer does nothing and tolerates the disrespectful behaviour. The girl then touches the officer's hair and tries to kick him. The inspector maintains his calm demeanour and pushes the girl away. The girl snatches the officer's mask near the end of the clip