Padmavati: Prasoon Joshi says 'disappointing that film is being previewed without certificate'
CBFC chief Prasoon Joshi says it is disappointing that Sanjay Leela Bhansali's Padmavati is being screened for select individuals without a certificate.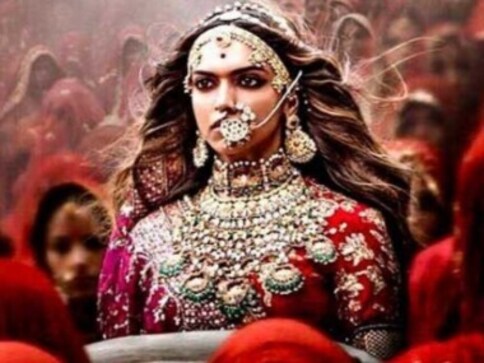 Disappointed that Sanjay Leela Bhansali's Padmavati was screened to selected individuals, CBFC chief Prasoon Joshi has said this "sets an opportunistic precedent" and attempts "to subvert the existing norm of film certification".
"It is disappointing that the film Padmavati is being screened for the media and getting reviewed on national channels without the CBFC having seen or certified the film. This compromises the role of systems and balances that are part of a functioning industry," said Joshi.
The Central Board of Film Certification (CBFC) chief feels such a move compromises the system of censor certification.
"It's myopic to treat the certification process haphazardly to suit convenience. On one hand, holding the CBFC responsible and pressurising to accelerate the process. And on the other hand, attempt to subvert the very process, sets an opportunistic precedent."
About the CBFC returning Padmavati to the producers without certification, Prasoon explains, "In this specific case, the film's application came up this week only for review. The makers know and admit that the paperwork is not complete."
"The very disclaimer whether the film is work of fiction or historical was left blank and not stated - and on simply and legitimately being asked to provide documents, target the CBFC for looking the other way and delay."
Taken aback by the above allegation, Joshi says "this is truly surprising".
"The CBFC is a responsible body and has the best interests of the industry and society in mind. Let not convenient casual methods be brought into practice.We all must have a responsible, mutually respectful and balanced approach."
On 17 November, Arnab Goswami shocked the nation by declaring he had seen Padmavati and found nothing objectionable in it.
India
Goenka shared the letter with a caption saying it was a very personal letter that was exchanged between a powerful prime minister and a giant industrialist
India
A hilarious trend has taken over Twitter where jilted lovers are revealing frivolous reasons for which they were friendzoned
Entertainment
Aadhaar was gearing up for a release earlier this year when it was abruptly 'pulled out' a week before its opening, said director Suman Ghosh.