Padmavati: Karni Sena members vandalise theater in Kota over trailer screening
On 14 November, protests against Padmavati's release turned violent, as members of the Karni Sena vandalised a cinema hall in Kota where the film's trailer was being screened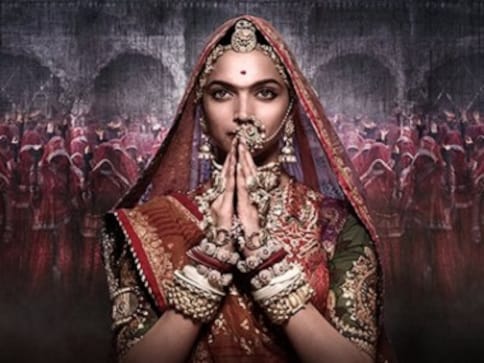 Sanjay Leela Bhansali's Padmavati has been in the news round the clock as various groups of people all over India have been protesting against the release of the film, due to their assumption that the movie has twisted historical facts and altered the actual events that took place.
On 14 November, the protests turned violent, as members of the Karni Sena vandalised Aakash Theater, a cinema hall in Kota, according to an ANI report.
The entire incident was caught on camera and footage of the aggravated members was shared on ANI's Twitter handle and it saw angry mob members shattering glass windows and counters while abusing and using strong language. Slogans praising the Karni Sena can also be heard being chanted by the members. All this came about as the Padmavati trailer was reportedly being played in Aakash Theater.
Karni Sena vandalised Aakash Mall in Kota protesting Padmavati's trailer being shown at the Cinema Hall #Rajasthan (NOTE: Strong language) pic.twitter.com/web5T0ewtC

— ANI (@ANI) November 14, 2017
The act of vandalism took place just days after the makers of Sanjay Leela Bhansali's Padmavati said they are willing to show the epic drama to anyone doubting its content, but only on getting a green signal from the Central Board of Film Certification (CBFC).
Earlier in 2017, Karni Sena members had taken the violent route once again and vandalised the sets of Padmavati in Rajasthan, along with assaulting Bhansali.
Earlier on 14 November, Deepika Padukone spoke to the press and shared her thoughts on all the bad blood and controversy surrounding her upcoming venture.
Padmavati is all set to hit theaters on 1 December and stars Padukone, Ranveer Singh and Shahid Kapoor in lead roles.
Find latest and upcoming tech gadgets online on Tech2 Gadgets. Get technology news, gadgets reviews & ratings. Popular gadgets including laptop, tablet and mobile specifications, features, prices, comparison.
Entertainment
Watching Charlize Theron fight has become one of the singular pleasures of contemporary cinema, like watching Judy Garland sing or Charlie Chaplin pantomime.
Entertainment
Mel Gibson was treated with the drug Remdesivir while he was hospitalised and has since tested negative for coronavirus several times.
Entertainment
The coronavirus crisis has ushered in a new chapter in the symbiotoic relationship between distributors and exhibitors.