Padmavati: Designers reveal what Ranveer Singh, Shahid Kapoor's armour in film signifies
Padmavati chronicles the life of the Rajput princess Padmini of Chittaurgarh. It stars Deepika Padukone, Shahid Kapoor and Ranveer Singh in leading roles.
Sanjay Leela Bhansali defines magnificence in Bollywood; each of his films have had one thing in common and that is grandeur, which is reflected in the minutest of the objects to the most gargantuan prop in his film. Now, with the director's upcoming film Padmavati, the stakes have gotten even higher. The sets, the costumes, the jewellery and even the background music — all exude majesty.
One of the film's major highlights happen to be the war sequences between the Rajput warrior Rana Ratan Singh of Chittaurgarh (played by Shahid Kapoor) and the foreign invader Alauddin Khilji (played by Ranveer Singh).
The armours worn by Kapoor and Singh in the film reflects certain traits of the historic warriors they portray in the film. Bhansali roped in a leather designer duo, Harsheen Arora and Vipul Amar, for the costumes of this sequence in the film, reports The Times of India.
Speaking about the armours, Arora told The Times of India, "Ratan Singh is an embodiment of love and patriotism, while Khilji personifies conquest and invasion. So, the armour they wear have to be different too. In Shahid's armour, the blood red depicts honour, love, and eagerness to serve one's land and the deep gold stands for courage, generosity and passion. The colours of the chest-plate are taken from the colours of the desert at different times of the day - an important aspect of Rajputana community."
"Khilji's armour is more extravagant, given the character is shown to be more self-obsessed, and it also features darker elements than Ratan Singh's character. The leather lions on his shoulders show his strong-headedness. But since lions are associated with a sort of noble valour and we wanted to portray darkness, we engraved the lion heads with crocodile scales, giving them a dark, reptilian feel. This was done to bring out Khilji's ferocity," adds Amar, as reported by TOI.
To create these armours it took the Delhi-based designer duo eight months to complete the work using 40 workers and assistants. They have reportedly used the 13-century stitching techniques to make these armours, ensuring "today's standards of comfort and weightlessness."
Padmavati stars Deepika Padukone, Ranveer Singh and Shahid Kapoor in the lead roles and is slated to hit the theatres on 1 December this year.
Entertainment
Directed by Navot Papushado, Gunpowder Milkshake will be released in the country by PVR Pictures.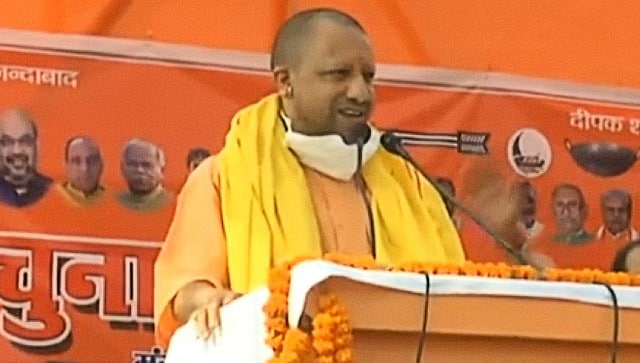 Entertainment
The seers alleged that Bollywood artistes consume alcohol, eat meat and involve in immoral activities due to which they can never represent pious characters of the Ramayana.
Entertainment
Kangana Ranaut will play Sita in The Incarnation, which will be directed by Alaukik Desai.