Padmavati: Deepika Padukone pulls out of Global Entrepreneurship Summit amidst growing controversy
Padmavati actress Deepika Padukone pulls out of the Global Entrepreneurship Summit which will have Ivanka Trump and Narendra Modi attending the inauguration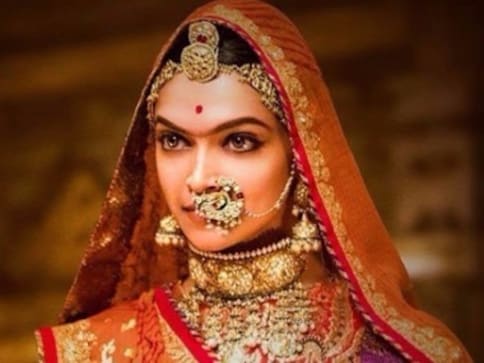 Hyderabad: Actress Deepika Padukone, who is at the centre of a row over Padmavati, has pulled out of the Global Entrepreneurship Summit (GES), that will have US President Donald Trump's daughter Ivanka and Prime Minister Narendra Modi attend the inauguration on 28 November.
A senior official of the Telangana government said on 20 November that Deepika has declined to attend the event. The actress was expected to speak at a session on 'Hollywood to Nollywood to Bollywood: The Path to Moviemaking' on 29 November.
"Earlier Deepika Padukone was expected to be in that session but now she has declined," said Jayesh Ranjan, Secretary, Information Technology, Government of Telangana. He, however, said the reason for her decision is not known. The official was explaining to media persons that the list of speakers is yet to be finalised as there have been several changes.
Deepika's move comes amid a raging row over Padmavati, which was scheduled to be released on 1 December. Protest by Rajput groups forced the producer to defer the release. Some leaders of BJP and right-wing groups have threatened the actress and director Sanjay Leela Bhansali. Few have even announced rewards for killing them. A leader of Akhil Bharatiya Kshatriya Mahasbha (ABKMS) has announced a reward of Rs 1 crore for "burning the actress alive".
Deepika plays the role of a Rajput queen in the movie. Some Rajput groups allege that Bhansali has distorted history and portrayed the queen in poor light.
Being co-hosted by the United States and India, the GES, with the theme 'Women First, Prosperity for All', will bring together 1,500 entrepreneurs, investors, and ecosystem supporters from around the world for two-and-a-half days of training and mentoring.
Entertainment
Kartik Aaryan, Ranbir Kapoor and Ranveer Singh have broken stereotypes and time and again with seasoned performances across a variety of genres.
Entertainment
Kanye West heads to Russia to work on new business deals with Aras Agalarov, the Azerbaijani-Russian billionaire businessman with ties to Donald Trump
Entertainment
Directed by Shakun Batra, Amazon Original Movie Gehraiyaan stars Deepika Padukone, Siddhant Chaturvedi, Ananya Panday, Dhairya Karwa as leads along with Nasseruddin Shah and Rajat Kapur in pivotal roles