Padmavati controversy: Twitterati voice their support after film's deferred release
Many began venting their anger and frustrations on social media with Twitterati showing their support for the film with #PadmavatiFight.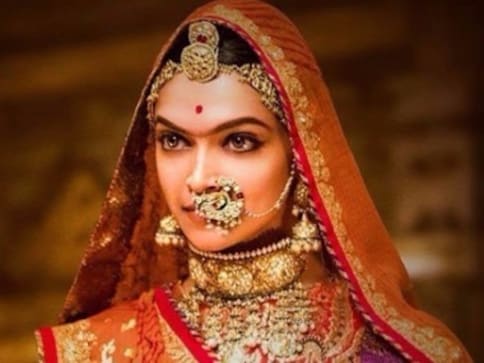 The release of Sanjay Leela Bhansali's historical drama Padmavati has been "voluntarily" deferred from its scheduled date of 1 December, a spokesperson for the film's producer and distributor Viacom18 Motion Pictures said on Sunday.
The film has been mired in controversy over conjectures that it "distorts history" regarding Rajput queen Padmavati, a contention that Bhansali has repeatedly denied.
Some Hindu groups have been protesting against the movie's release while some political outfits have demanded that its release be deferred in view of the Gujarat Assembly elections.
Soon, many began venting their anger and frustrations on social media as Twitterati showed their support for the film with #PadmavatiFight.
Directors Anurag Basu, Hansal Mehta and Nikkhil Advani voiced their support.
Its bizarre!! the whole #Padmavati row is based on just presumptions.
protestors have not seen a single frame of the film yet,but they know tht history hs been se tampered! How! 😂😂

— anurag basu (@basuanurag) November 19, 2017
So SLB should show the film to those who threaten to have him beheaded? And get their approval?

— Hansal Mehta (@mehtahansal) November 19, 2017
First they came for...And I did not speak out... For I was not a... Finally they came for me and there was no one left to speak out for me... #shameful #PadmavatiFight

— Nikkhil Advani (@nikkhiladvani) November 19, 2017
Some demanded a stronger lobby in the film industry.
#Bollywood has to wake up and start building a stronger lobby. Otherwise every samaj/group will protest against every other movie. This is just the beginning and it will destroy freedom of expression as we know it#padmavati #padmavatifight

— Palash Bakshi (@ppbakshi) November 19, 2017
So so sad ... a world of goons and bullies threatens in broad daylight , and wins colossal defeat for democracy , more evidence that #film industry fights alone @smritiirani now is whn u shud have had a voice #padmavatifight

— Salilacharya (@Salilacharya) November 19, 2017
At a time when people find it increasingly tiresome to go to the theatre to watch movies, Bhansali is one of the few filmmakers who makes movies meant purely for the big screen. Support his work. #Padmavati

— Mihir Fadnavis (@mihirfadnavis) November 19, 2017
#Padmavati postponed is a horrible news. Once again Bollywood is bullied by political elements.

This is what Bollywood gets after tolerating 28% GST. #Padmavati makers should hold their strength and fight against these hate mongers after the film has released. Shouldn't spare

— sanket porwal (@sanketporwal) November 19, 2017
As right-wing fringe elements continued with their open threats...
Want to congratulate Meerut youth for announcing Rs 5 crore bounty for beheading Deepika, Bhansali. We will reward the ones beheading them, with Rs 10 crore, and also take care of their family's needs: Suraj Pal Amu, Haryana's BJP Chief Media Coordinator pic.twitter.com/IKPL9Di5Fm

— ANI (@ANI) November 19, 2017
So this isn't against the law or anything, right? Good to know. https://t.co/VJjvffVdBU

— Deepanjana (@dpanjana) November 19, 2017
...many shared their concerns
All the so-called Right inclined folks of #Bollywood are either vouching for the release of #Padnavati or simply quiet.They don't want to upset their fraternity due to vested interests.People must identify such opportunist hypocrites who feed on Hindus' sentiments#PadmavatiFight

— Jagrati Shukla (@JagratiShukla29) November 19, 2017
Instead of #PadmavatiFight we should trend #IStandWithPadmavati because art shouldn't be destroyed in the name of politics & we should rise up against bullies.#Padmavati #ShahidKapoor #DeepikaPadukone #RanveerSingh

— Asjad Nazir (@asjadnazir) November 19, 2017
Even a prince from a royal Rajput family gave his firm backing to the film.
#NewsAlert - Prince Bal Balbhadra Singh, who belongs to the Bundi royal family, says #Padmavati is a good movie and historical fact aren't distorted in it. He criticises the protests against the film. pic.twitter.com/bregxIRgCE

— News18 (@CNNnews18) November 19, 2017
There were, of course, those who had other pressing concerns.
Bansali says👉So much protest against ME for distorting history ...but no voice raised against actor Rajnikant for distorting Physics, Chemistry, Biology, Medical Science, Engineering, Logic etc 😝😉😂😁 #PadmavatiFight

— Warrior Princess👸 (@MyloMegha) November 19, 2017
With inputs from IANS
News & Analysis
Critics of the law worry it may lead to outright censorship in a country where digital freedoms have been shrinking since Modi took office in 2014.
News & Analysis
UP Police had sent a notice to Twitter India MD seeking his personal appearance as part of its probe into a communally sensitive video uploaded by a user on Twitter platform.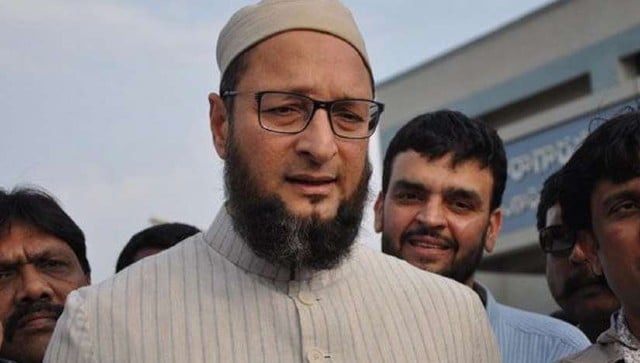 India
The hacker removed the Twitter bio from the party's official verified handle and also changed the name from AIMIM to 'Elon Musk'