Padmavati controversy: Should Sanjay Leela Bhansali have met opposition head-on?
Sanjay Leela Bhansali's elusiveness isn't helping Padmavati, as the fate of his Rs 175 crore magnum opus seems unclear
In a recent interview, filmmaker Anand L Rai compared the controversies the films Udta Punjab and Padmavati (have) faced in the run-up to their theatrical release, and also opined as to what might possibly be the reason the former got more visible support from the industry than the latter. According to Rai, the difference was that the makers of Udta Punjab had stood at the forefront, resisting the attempts to snuff out their film, while in the case of Padmavat, this seems to be missing.
The magnitude of both controversies may differ, but Rai made a point worth examining. Why has Sanjay Leela Bhansali stayed incommunicado even in the face of such virulent opposition to his film? He's chosen, so far, to air his views only through a series of short video clips — when his physical presence in addressing the controversy head-on, surrounded by eminent members of the film industry, would have sent a strong message to his detractors.
Read on Firstpost — Padmavati controversy: A timeline of the setbacks faced by Sanjay Leela Bhansali's film
Bhansali's elusiveness may be doing more harm than good for his Rs 175 crore magnum opus. His silence too has sort of been fodder for the anti-Padmavati brigade, whose initial objections only had to do with one 'intimate' scene between the characters of Rani Padmini and Alauddin Khilji (which wasn't even part of the script). It was only when the agitation gained momentum, that calls for a complete ban on the film began. Would this have come to pass if Bhansali had dealt with the misgivings early on? Death threats are frightening enough, but perhaps Bhansali's unwillingness to articulate his position has only 'helped' the various state governments that have now said they will not allow the film to release on their home ground.
Bhansali is a loner; socialising is not something he engages in with any regularity. He's only seen when promoting his films. An artist is entitled to his/her silence — but when Rs 175 crore is at stake, then perhaps personal traits and quirks must be kept aside for a while.
It was heartening to see the film body CINTAA organise a press conference to voice their support for Padmavati; it was attended by the likes of Sudhir Mishra and Rahul Rawail. Solidarity with Padmavati was again witnessed when leading industry associations came together and halted work for 15 minutes to send a message to the protestors. What was peculiar, however, was that neither Bhansali nor any members of his cast participated in these initiaves.
This is not the first time the industry has faced down a crisis when a film's release was threatened. In the past too films like Fanaa, Phantom or The Last Lear, which featured some of the industry's biggest names, have had to face the masses' and the government's ire. So while Aamir Khan addressed a long press conference at his Bandra bungalow just before the release of Fanaa, Saif Ali Khan and Kabir Khan did the same during the release of Phantom. For The Last Lear, Amitabh Bachchan and Rituparno Ghosh gave numerous one-on-one interviews and assuaged all possible queries regarding their film. The same was witnessed during the release of Udta Punjab too. All these films managed to create a dialogue — in the case of Sanjay Leela Bhansali and Padmavati, there seems to be a monologue, which dilutes the discussion around the movie considerably.
Also read — Padmavati row: Ae Dil Hai Mushkil to PK, six Bollywood films that courted controversy
Worth mentioning too, is that bruised egos seem to be the real reason behind the whole Padmavati brouhaha, as Firstpost has previously reported. To quickly recap: Karni Sena chief Lokendra Singh Kalvi told Firstpost's Sanjay Singh that the issue began with some comments Ranveer Singh (who plays Khilji in Padmavati) made, about taking his onscreen villainous character up a few notches if he was promised a few intimate scenes with Deepika Padukone. The Karni Sena demanded an explanation; when they didn't secure a meeting with Bhansali in Jaipur, they sought one in Mumbai. But no parley occurred between the two groups. This is a matter of conjecture of course, but one cannot help assume that matters might have been resolved had a frank discussion happened at that stage with Bhansali.
With the controversy having taken on national proportions, and no new release date announced for his film, one can only wonder if Bhansali could have ensured a different path for Padmavati.
India
While most countries are signatories to the BWC, the treaty lacks teeth, and there is no effective method to ensure compliance by nations
Politics
Prasada's induction will further wear away whatever's left of the Congress and the Gandhis in Uttar Pradesh, even if it does not yield dividends for the BJP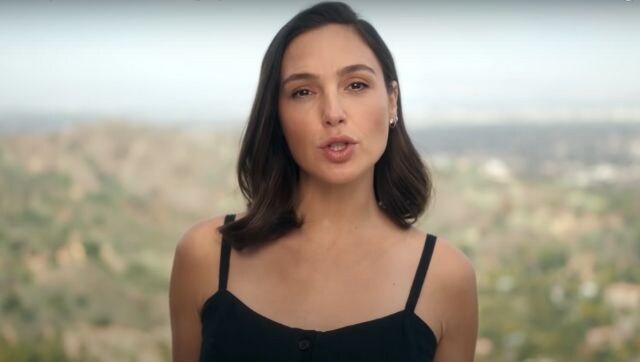 Entertainment
Even as the reality is hard to cope with, it brings back that one commodity that seems to be rapidly depleting from our lives – hope. And for that alone, may there be an encore.