Padmavati controversy: Kapil Sharma speaks out in support of film, Deepika Padukone
Kapil Sharma joined the ranks of Padmavati's defenders as the actor-comedian came out in support of Deepika Padukone's film at an event in Delhi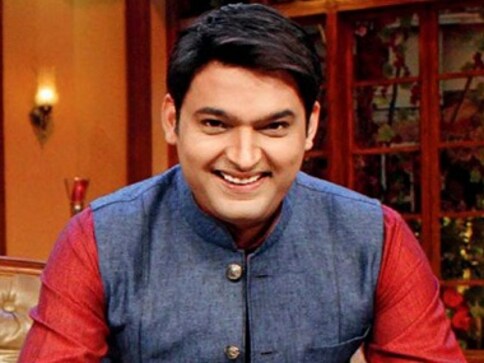 Amidst the ever-growing controversy that Sanjay Leela Bhansali's magnum opus Padmavati is currently embroiled in, various personalities from the world of entertainment have come out in support of the film. Joining the ranks of Padmavati's defenders is actor-comedian Kapil Sharma, who recently backed the film publicly at an event.
"Actually I'm really confused about it. Some say Censor Board has seen the film, some say they haven't. So what is the reason? Basically, the community has raised the objection saying the film will hurt sentiment. It's a democratic country, you can keep your point of view. But you cannot chop off someone's head. At one moment, you are saying Deepika Padukone has made the country proud, you talk about women empowerment. I am sure you (pointing towards the journalists) would have got hurt too. Everyone is hurt because of these statements. As far as release of the film is concerned, CBFC should see it (the film). If they find something objectionable, they are a government department. Rest, the threats are wrong (sic)," said Sharma during an event in Delhi, according to an Indian Express report.
Sharma's upcoming film Firangi's release has been postponed as the movie is yet to be cleared and certified by the Central Board of Film Certification (CBFC). The tentative date of release for Firangi has been pushed from 24 November to 1 December.
Entertainment
As cultural moments go, the current reassessment of the Tulsa Massacre's true impact feels long overdue. Black artists and intellectuals have been telling these stories for a while now, but it feels like we have only just started listening.
Entertainment
Jaume Collet-Serra, who has directed Dwayne Johnson in the upcoming Jungle Cruise, is helming Black Adam.
Entertainment
With Maharani and Madam Chief Minister, Subhash Kapoor seems determined to unearth the heroes in women that the public has already evaluated one way or the other. While these are interesting stories to explore, it also indicates a tactical shift, a clear-up act of his image that continues to trail him.