Anurag Kashyap on the Padmavati controversy, and resisting pressure of censorship
Anurag Kashyap said, 'The problem with the Rajputs is that they continue to live in the past; there is no future for them.'
Celebrated filmmaker Anurag Kashyap, who has found himself in the midst of several controversies when it comes to his films or opinions in general, has now spoken about the Padmavati row. Addressing the controversy surrounding the film, Kashyap said that many in the fraternity are scared to come out in support of director Sanjay Leela Bhansali, who has been at the receiving end of the wrath of Rajput groups and politicians. Bhansali is being accused of distorting historical facts, a claim which has been repeatedly denied by the director. The makers had to defer the release of the film from 1 December, and still await clearance from the Central Board of Film Certification (CBFC). Kashyap is clear that he doesn't want to judge people for not backing Bhansali openly.
"What is happening with Padmavati is unfortunate. But there is a lot of fear in the atmosphere... there is fear among all of us, not just the makers of the film. It's not just the industry; the media is also very scared, and in this situation, the media should not talk about the unity among us filmmakers," says Kashyap. When asked if this will prevent him from making a certain kind of cinema in the future, he says, "I have and will remain the same as a filmmaker. If somebody is not going to stand up and fight for me, I won't be disappointed. I won't get upset with that person, because I know why they are not supporting me. I can understand why that person is scared, and I won't judge them." He says that if need be, he will always fight for what he believes in.
He emphasised that despite facing several hurdles during his career as a filmmaker, all of his projects had come out intact. "I am honest with my films. I don't have any political agenda, I am a neutral person, not with or against any political party. My fight is for my rights; I am a selfish person," says Kashyap, who refused to reveal whether he met or had spoken to Bhansali, as he did not want to put the filmmaker "in the dock". "I want to be there for him," said Kashyap.
Speaking about the Karni Sena, the group staging the protests against Padmavati, Kashyap says, "Only those who can be seen on television are the ones that are protesting. I am a Rajput myself. My film Gulaal talked about Rajputs. The problem with the Rajputs is that they continue to live in the past; there is no future for them. They can't do anything for their girl child. They will take pride in their moustaches but the fact is that they don't even have thew money to oil their moustaches. The Rajputs are in a bad shape." He talked about how the first and last time they had staged a protest was during the making of Jodhaa Akbar, adding that even then, they alleged that there was a distortion of history on the part of the filmmakers.
He recounted how one political party formed overnight around the time that Water was being released (Deepa Mehta's film about society's treatment of widows, for which Kashyap had written the screenplay). "Now, everybody has an agenda, and the more the media gives space to such agendas, more parties will emerge and we will increasingly feel that more people are protesting. Protesters also came to Mumbai to create tamasha last year. They went as far as people's homes," he says.
Kashyap has fought many battles with the CBFC. The latest of these was the row over Shahid Kapoor-Alia Bhatt-starrer Udta Punjab (2016) when he dragged the CBFC to the Bombay High Court. "When weren't there any censorship issues? We live in a country where films were banned 20 years ago, and this continues to happen even now. Then too, filmmakers would fight, and those who didn't fight had to buckle down under pressure. Raj Kapoor fought so many battles with the CBFC for his films such as Ram Teri Ganga Maili and Prem Rog... But didn't those films release? They did. Even I have always fought," he says.
The view that there would be no consequences for people's actions is faulty, according to him. He says that he was happy with Prasoon Joshi's appointment, but that whoever was the CBFC's chairman would have to follow the same guidelines. "These guidelines come from the same Constitution that gives me the freedom to stand up for myself. My question is, how many people stand up for themselves? I fight all the time and the censor's scissors don't cut through my films. The Constitution gives you that space to stand up for yourself," says the filmmaker.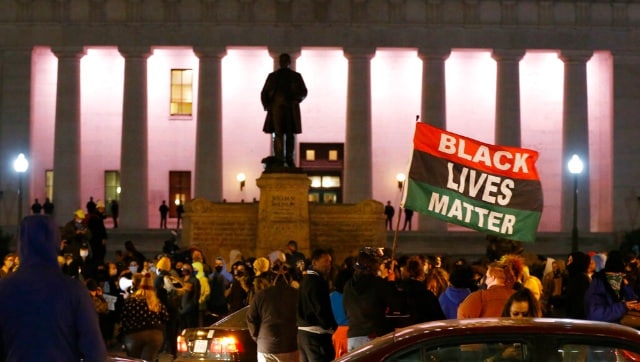 World
Video released by the Columbus Division of Police on Tuesday night shows the teenage girl attacking another girl with a knife before being shot
India
And unlike many other countries, India is on track to exceed its voluntary goals under the 2015 Paris climate agreement.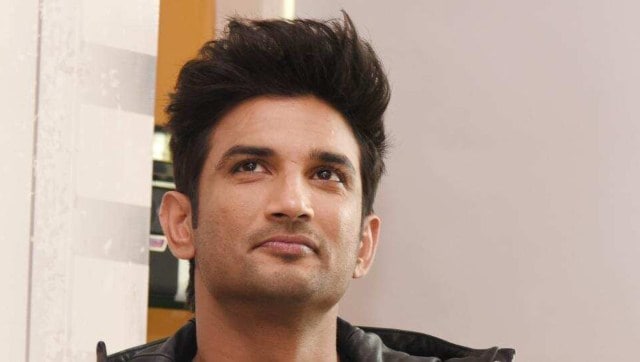 Entertainment
The Delhi HC asked producers of various proposed films on Sushant Singh Rajput to respond to a plea by his father seeking to restrain anyone from using his son's name or likeness in movies.