Padmavati: 9 ft statue of Queen Padmini might be installed in Rajasthan by BJP govt
BJP's government in Rajasthan is planning to install a 9ft statue of Queen Padmini in Udaipur to cash in on the Rajput vote bank in the state even as the film Padmavati remains embroiled in controversy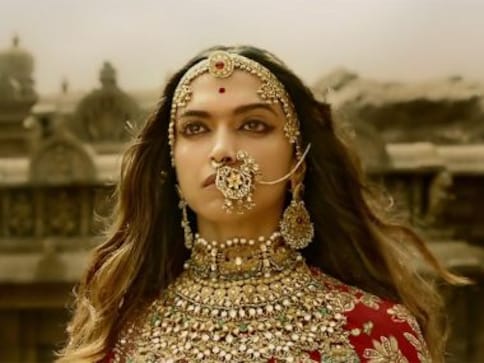 Jaipur: Even as Sanjay Leela Bhansali's Padmavati continues to be a touchy topic, the BJP government in Rajasthan is planning to install a nine-feet-tall statue of the Chittor queen in Udaipur to cash in on the Rajput vote bank in the state.
According to informed sources, state Home Minister Gulabchand Kataria had organised a quick meeting with the sculptor in November. He was directed to finish the project at the earliest.
The statue, being designed in Jaipur, would be ready in five-to-six months in which Queen Padmini would be shown walking towards performing the "jauhar", or mass self-immolation.
In 2016, the Vasundhara Raje government had issued orders for the construction of statues of famous Rajput personalities, including Panna Tai, Rana Kumbha, Bappa Rawalji, Kesari Singh and Vijay Singh Pathik, the sources confirmed.
The project was hanging in the balance as no follow-up direction was issued.
Now, in the wake of a national storm over the Padmavati film, the government has set out to gain political mileage from the issue, they said.
The scheduled release of the Deepika Padukone, Ranveer Singh and Shahid Kapur-starrer Padmavati was deferred after protests broke out in several places, including Rajasthan, Madhya Pradesh and Gujarat, demanding a ban on the film for "distorting historical facts".
The film was earlier scheduled to release on 1 December.
Entertainment
Other updates include Audible announcing the release date of Neil Gaiman's The Sandman: Act II as 22 September
Entertainment
Noted voiceover artiste Harish Bhimani also contributed Rs 5 lakh to help the artistes in need, Sanskar Bharati said.
Entertainment
"It was a really good thing for my brain that I wasn't playing a character going through troubled transitions or experiencing self-loathing or other complicated things I've tried to put out on screen," says Juno Temple on playing Keeley Jones in Ted Lasso season 2.