Padmaavat: Swara Bhasker's open letter to Sanjay Leela Bhansali gets reply from Ram-Leela co-writers
The internet reacts to Swara Bhasker's open letter to Sanjay Leela Bhansali with agreement, anger, jokes and trolling.
Swara Bhasker's scathing open letter to Padmaavat director Sanjay Leela Bhansali was bound to create a whirlwind of opinions and open floodgates of debates. While many are agree with what Bhasker wrote in her article on the website TheWire.in, others have pointed out holes in her arguments.
One such counter comes from the writer-lyricist duo Siddharth-Garima, who penned the lyrics and dialogues, and wrote the screenplay for Bhansali's Goliyon Ki Rasleela Ram-Leela.
The open letter, titled An Open Letter to all Vaginas, begins with the dictionary definition of feminism, and goes onto comment on how feminism as a concept is perceived in modern day Bollywood films.
The writer-lyricist duo ask Swara Bhasker, "When you took your whole family and cook for the film, didn't you know it is going to end with a jauhar? Why act so surprised?"
They hit back at Bhasker's arguments by saying that jauhar was Rani Padmini's choice. "It was Padmavati's choice and free will to not give herself up to Khilji. The question about life after rape does not arise. She, out of her free will, chose to embrace the fire rather than the tyrannical Alauddin. How is that any less empowering?"
You can read the full letter here.
Meanwhile, Twitter was ablaze with arguments and opinions in the aftermath of Bhasker's open letter. Many were fixatated on the word 'vagina', and Bhasker took to Twitter to express her displeasure.
Funny that people cannot get over the fact that a woman said Vagina! Funny that in a 2440 word article making fairly comprehensible arguments they only remember the word Vagina!!! 🙄 So... Vagina vagina vagina vagina vagina vagina...............vagina vagina VAGINA!!!!! https://t.co/pVh7rskZHL

— Swara Bhasker (@ReallySwara) January 28, 2018
Arguments over the use of the word grew further with tweets like these. Twitter disagreed with a lot of points raised by Bhasker.
I've realised that I don't qualify as a feminist since I can't say vagina 5 times in a sentence. No wait, not that I can't. I don't want to.

— Sonal Kalra (@sonalkalra) January 28, 2018
Someone tell Swara Bhaskar that Khilji reduced Padmavati and other Rajput women to mere Vaginas and not SLB..

Padmavati is the tale of how Rajput women refused to be mere vagina..

— Ekita (@LostByWaves) January 28, 2018
Swara Bhaskar writes open letter to Sanjay Leela Bhansali, says after watching his Magnum opus she felt reduced to a Vagina only Well that happens when feminists start thinking from vagina than brains. Every film should now be made with feminist principles so not to offend them. — Deepika Bhardwaj (@DeepikaBhardwaj) January 28, 2018
1 An Open Letter To Swara:
Dear Swara, This story dates back to about 700 years ago when women were confined to their homes, without much sense of the outside world..no phones, no internet, no means of communication with anybody. Once married, they no longer went to their parents

— Rupali (@KrazyGal92) January 28, 2018
Many also came out in support of Bhasker's viewpoints.
In an open letter to Padmaavat director Sanjay Leela Bhansali, actor @ReallySwara decries glorification of Sati and Jauhar which deny women the right to live.

This is what was needed... Someone needed to call it out...https://t.co/BjmqN4MGIr

— Ankit Lal (@AnkitLal) January 28, 2018
Swara Bhaskar's brave, brave piece on #Padmaavat should give us all pause. This is a highly irresponsible film (but one that deserves to be made and released, of course). Bravo, @ReallySwara. https://t.co/wHcERMKaEv

— Raja Sen (@RajaSen) January 28, 2018
Entertainment
The FIR against Pal was lodged by the Andheri police on the basis of a complaint filed by Sushmita Bhatnagar, head of the Association of Medical Consultants, a police official said.
Entertainment
Radhe: Your Most Wanted Bhai, releasing both in theatres and on Zee Plex on 13 May, features Khan as an encounter specialist who is tackling the drug menace in Mumbai.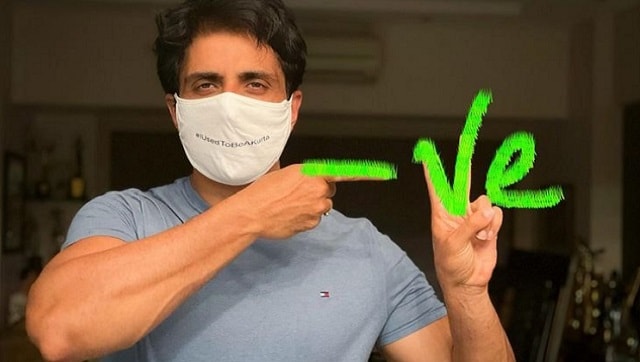 Entertainment
Beyond the dominant silence from Bollywood, many celebrities are responding to the coronavirus crisis in their own ways: by donating money and oxygen cylinders, by amplifying SOS messages on social media, and by employing damage control after receiving flak for a vacation in the Maldives.