Padmaavat row: Karni Sena names 6-member panel to watch film, fringe groups demand ordinance banning movie
Karni Sena, which has been leading protests against Padmaavat, named a six-member panel comprising erstwhile royals and historians to watch the film.
Jaipur: Shree Rajput Karni Sena, which has been leading protests against Padmaavat, on Tuesday named a six-member panel comprising erstwhile royals and historians to watch the film ahead of its release even as fringe outfits demanded an ordinance banning the movie.
The development came even as protests continued in various places including Bhopal, Ahmedabad and Kanpur.
The Supreme Court turned down pleas by Rajasthan and Madhya Pradesh governments and refused to modify an earlier order that cleared the decks for the nationwide release of the Sanjay Leela Bhansali film on 25 January.
"People must understand that the Supreme Court has passed an order. They must abide by it. It is the obligation of the states to maintain law and order," the bench also comprising Justices AM Khanwilkar and DY Chandrachud said.
Following the court order, Rajput groups turned to the Centre demanding an ordinance "within 24 hours" keeping in view "public sentiments".
In Uttar Pradesh's Kanpur, agitated members of a fringe outfit barged into a mall demanding a complete ban on the film. "They tore film posters, damaged property and manhandled the mall staff," Station House Officer (SHO), Kakadev, Ajay Kumar Singh told PTI.
In Gujarat's Ahmedabad, at least 30 motorcyles were set on fire and several other vehicles parked outside three city malls were damaged by protesters opposing the release of the controversial film, police said.
Ahmedabad police commissioner AK Singh said several people have been arrested over the violence.
Gujarat home minister Pradeepsinh Jadeja promised action against those guilty of the violence.
Members of some fringe outfits held a protest in Madhya Pradesh's Bhopal where they burnt Bhansali's effigy.
Rajasthan home minister Gulab Chand Kataria said the government had no alternative but to ensure law and order after the Supreme Court rejected its review petition.
Gujarat deputy chief minister Nitin Patel said that most theatre owners in the state had voluntarily decided to not screen the controversial movie. He said the state government was trying best to maintain law and order.
Maharashtra tourism minister Jaykumar Rawal appealed to people not to watch the film, saying Bhansali had tampered with the history to earn money.
The Karni Sena, which has been spearheading the protests against the film, responded to a letter by Bhansali productions and disclosed that a six member panel would watch the film before its release as proposed by the filmmakers.
Historians RS Khangarot, BL Gupta, Kapil Kumar, Roshan Sharma and erstwhile Mewar royal family member Vishwaraj Singh and erstwhile Banswara royal family member Jagmal Singh were the six persons, the Karni Sena leader said.
Khangarot is the principal of Agrawal college in Jaipur, BL Gupta is a retired professor of the history department of the University of Rajasthan, Jaipur while Roshan Sharma is a Jaipur based historian. Kapil Kumar is a Delhi-based historian.
"We know that the filmmaker is doing nothing but drama in the name of pre-screening. We were never against the film's screening but he should make sure that the suggestions our members give should be considered and changes should be made accordingly," Kalvi, who was in Porbandar in Gujarat, said over the phone.
He, however, indicated that the resistance to film was not over yet and said that a "Janta curfew" will be imposed on cinema halls, that exhibit the movie.
President of the Shree Rajput Karni Sena Mahipal Makrana said that a Janta curfew will be imposed and roads and highways will be blocked as a protest.
"An undeclared emergency-like situation has emerged where our sentiments have been set aside. After the Supreme Court's decision, we now request the prime minister to intervene in the matter. The Centre should bring an ordinance within 24 hours to stop the film's release," Girraj Singh Lotwada, president of Jaipur-based Rajput Sabha, said.
Lotwada said that former prime minister Atal Bihari Vajpayee had once recited a poem on Rani Padmavati in the Parliament and now the BJP government should bring an ordinance to protect the legendary queen's honour.
If the BJP government which protects Hindutva fails to do anything the message will be clear that it is the game of connivance, Lotwada claimed.
All superintendents of police in Rajasthan districts were directed to remain alert and additional forces will be pressed into service wherever required to maintain law and order, Additional Director General (Law and Order) NRK Reddy said.
Police in states across the country geared up to make adequate arrangements as protests continued to rage.
Kalvi even issued a veiled threat suggesting there could be violence if the Bollywood film was released despite widespread opposition.
In Porbandar, Mahatama Gandhi's birthplace, Kalvi said that when so many people from all walks of life were standing firm against the film, it will be a "huge insult for all of us" if it releases on 25 January.
"I respect the ethos of non-violence propagated by Mahatma Gandhi. I too believe that non-violence is absolutely necessary. Therefore, do not compel us to take to the path of violence," he said.
The lavishly-mounted film, starring Deepika Padukone as Rani Padmavati, Ranveer Singh as Allaudin Khilji and Shahid Kapoor as Maharawal Ratan Singh, will hit screens on 25 January, after months of stiff opposition from right-wing groups.
India
Police have registered a case of rioting against unidentified persons after the incident took place in the premises of Saint Joseph School in Ganjbasoda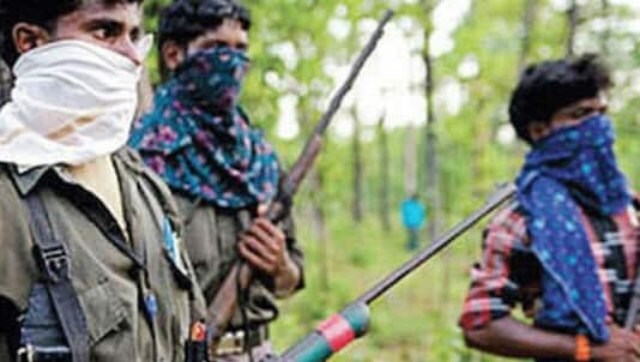 India
At least 26 Naxals were killed in early November in an encounter with the Maharashtra police in Gadchiroli district
India
Efforts were on to trace the woman named Khuno Oremeet Selyn