Padmaavat, Phantom Thread and method-acting: Ranveer Singh, Daniel Day-Lewis are masters of their own characters
What do Ranveer Singh and Daniel Day-Lewis (most humbly) have in common? Their ability to master method acting. Here are some other examples.
The afterglow of Padmaavat belongs to Ranveer Singh, fair and square. His aggressive, impulsive and dramatic performance as Alauddin Khilji has won wows from audiences, critics and those who have not liked the film. In true form, the garrulous star has shared his experience of staying in character as a negative, evil conquerer. He nearly hit someone on set — such would be his palpable anger and violence. Too bad, Bhansali, his mentor, didn't write in a few more shades to this masterful war strategist and successful ruler.
Ranveer's reference to staying in character rakes up instances of some classic ones from Hollywood and British cinema that are the norm in acting. To clarify, staying in character or building a character is different from classic 'method acting'- a more stark technique that is better explained with examples below. The great lengths to which actors have pushed themselves convinces you that when it really matters, acting can genuinely be a tough and really demanding job.
Altering speech for a role can be massively challenging. Ranbir Kapoor managed to pull this bit off with the ill-fated Jagga Jasoos, where he lisps his way to your heart. Similarly, Colin Firth stammered and stuttered, while trying to control both responses, in The Kings Speech. The Oscar winning part had Firth first listen in to King George's speeches, view footage of the royal over and over again, and then rehearse for hours on end with different speech techniques to crack the role. He stammers his way right to the top of brilliant acting performances with this one. Firth continued to stammer and speak in a weaker voice weeks after completing filming.
If one recalls Lincoln, the Steven Spielberg film with Daniel Day-Lewis playing the American President, the actor speaks in a reedy, thin voice for his part. Lewis practiced the voice basis readings and accounts of Lincoln from newspapers, journals of the time, and then 'stayed in character' for seven whole months while filming continued. Lewis would walk with a jaunt; stand straight like 'honest Abe'. Curiously, he would text his co-star Sally Field, who plays his wife in the film, as Abe and in lingo contemporary to the past. Field, interestingly, would text back in the same tone.
Lewis' penchant for becoming a character is legend. He had stayed in a wheelchair and insisted on being spoon fed and carried around physically for My Left Foot, yet another Oscar winning performance. For In the Name of the Father, where he plays a prison inmate, he slept in a jail and ate prison rations throughout filming. He also stayed on set for The Crucible, a medieval village without running water or electricity and built his wooden home with tools of the medieval era to get a feel for his character.
Lewis brings alive the term 'method acting' to its true form. Thankfully, for his swansong, Phantom Thread, yet another Oscar nominated film, his preparation included pleasant experiences like shopping for perfectly tailored suits in Saville Row, London, sourcing lavender silk pyjamas from bespoke tailoring houses, learning to sew and choosing ties. Needless to say, Lewis has assembled his own looks for most of the film, and also chosen the name for his character.
While method acting is an oft-misused term to describe some actors, the process is closer to self-association with one's deepest emotions or dissociation from one's reality. Edward Norton and Leo Di Caprio have delivered some fine performances in recent memory. Both seem reluctant to use the term method for their work. Norton seems to prefer dipping into realms of research and the immediate mindset of a character.
For Stone, where he plays an arsonist, the actor spent hours talking to and recording criminals on death row. He built his husky, grainy voice for the film around these conversations. Fight Club, his most iconic role, required him to train in boxing, taekwondo and also soap making from a plush soap boutique. Additionally, he would get drunk and often really hit co-star Brad Pitt rather than pretend act, to elicit a normal reaction. Pitt would retaliate, making Norton's pain look as real as it felt. No wonder the film remains a cult with a growing following.
Di Caprio, on the other hand, has rarely spoken about his acting technique. Rather he has hinted at his process at the select few conversations that he's had with the press. He tends to use the isolation technique, whereby he locks himself out from the world in preparation and does a whole lot of reading, research and viewing to become a character. He used these processes to build the character of Howard Hughes and his twang while talking as well as J Edgar Hoover, the infamous FBI chief. Leo was so deeply engaged in his character of Calvin Candie that he cut his hand in a scene, and got blood over his co actor Kerry Washington's face. Even as his fellow actors look shocked by the scene, Leo carried on with his lines. Di Caprio lived in an animal carcass and ate raw bison and liver for The Revenant. But for each of his films, his research has been immaculate and personal, thereby making each character stand out.
Amongst the younger lot of actors in Hollywood, Daniel Radcliffe seems to take extreme steps to become a character. For his film, Jungle, where he plays a Bolivian explorer, he ate a single chicken breast and a protein bar for months to become very thin; and to stay in character as one foraging in a forest. Radcliffe has managed the difficult feat of acting in one of the longest nude scenes in theatre earlier, with Equus. He has also studied medicine sincerely for the TV series A Young Doctors' Notebook. While commercial success has been slow to come his way after the Harry Potter films, Radcliffe shows a penchant for pushing his physical and mental boundaries for suitable roles.
These extreme cases of getting into character proves that acting is a physically difficult and demanding job, and a particularly challenging role can leave a few marks on the actor. It's their commitment that makes the performance such fun to watch, but the effort and costs are definitely not an easy bargain for the actor.
Lifestyle
Through this fortnightly column, Tales From TJ Road, Bachi Karkaria tells the story of Mumbai's metromorphosis
World
The trajectory of bilateral ties points towards a happy cohabitation of mutual trust and amalgamation of strategic and economic priorities. It is time to cash in.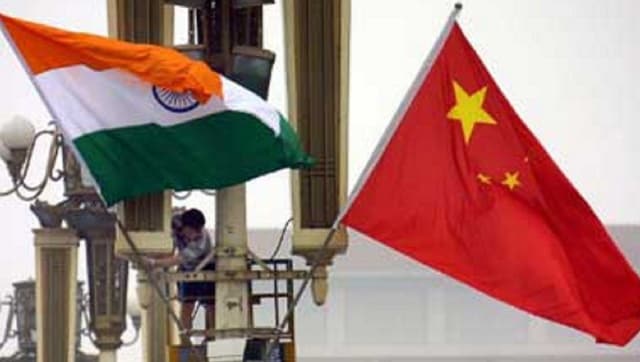 India
Notwithstanding the fire and brimstone response from Beijing, New Delhi should gradually aspire for a more normalised, cooperative and rational relationship with Taiwan