Padmaavat: Bhansali invites Karni Sena for screening, confirms fringe group after demanding Bharat Bandh on 25 January
Even after the Supreme Court stayed the four-state ban on Padmaavat, the film has no distributors in Rajasthan. The prince of Mewar has also written to Narendra Modi for a ban on the film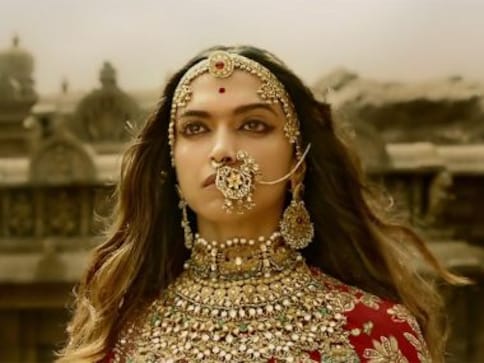 Even after the Supreme Court stayed the ban by four states on the release of Sanjay Leela Bhansali's Padmaavat allowing it an all-India release, it seems like the film might not see the light of day in Rajasthan, the hotbed of a majority of protests, as there are no distributors for the movie yet.
"We have no distributor yet. The film has not been sold to anyone. All the rights lie with Bhansali alone. I don't think the film will be released until the controversy is resolved within the state," said film distributor Sunil Bansal, according to a DNA report.
State officials from INOX are also reportedly in touch with the local police to assess and evaluate the law and order situation in Rajasthan before finalising and deciding upon anything. "The distributor hasn't been finalised yet. We generally don't flout orders. So, we will go ahead with whatever the authorities decide. We are awaiting a police orders. Nothing can anyway be done until a distributor comes in," said the official, according to the same DNA report.
Film exhibitors were relying heavily on the Akshay Kumar-Sonam Kapoor-Radhika Apte starrer Padman as an alternative for the loss in business that they might have incurred in case Padmaavat did not release in Rajasthan. However, after addressing a joint press conference on Friday, Akshay Kumar and Bhansali announced that the makers of Padman agreed to defer the release of their film on Bhansali's request.
Owners of local theaters like Raj Mandir (which also doubles up as a tourist destination) however, have said that they will not release Padmaavat, regardless of whether Padman sees a release or not.
Recently, the Maharana of Mewar has also written a letter to Prime Minister Narendra Modi seeking a "ban on the film". According to the prince's letter, "If art misappropriates history then it is anti-national".
King of Mewar writes to PM & R'than CM against #Padmaavat: "There are petition files in many state courts, is SC ignoring all those petitions? #Padmaavat claims to be a work of fiction yet is using real names & in UK the film got certified as historical, why this inconsistency?" pic.twitter.com/xVemc7iJLL

— News18 (@CNNnews18) January 20, 2018
In other news, Gujarat multiplexes have decided not to screen the movie as, according to Rakesh Patel the director of the Gujarat Multiplex Association, "everyone is scared" and "no multiplex wants to bear the loss".
We have decided not to screen the movie in whole of Gujarat. Everyone is scared, No multiplex wants to bear the loss. Why will we bear the loss? : Rakesh Patel, Director, Gujarat Multiplex Association #Padmaavat pic.twitter.com/9U3rCCAf98 — ANI (@ANI) January 20, 2018
Moreover, the Rajput Karni Sena has reportedly called for a Bharat Bandh on 25 January, the day that Padmaavat is scheduled to release.
Padmaavat row: Karni Sena calls for Bharat Bandh on Jan 25. — IndiaTodayFLASH (@IndiaTodayFLASH) January 20, 2018
In the latest update, director Sanjay Leela Bhansali has invited the Rajput Karni Sena for a screening of the movie. The Karni Sena confirmed that they received the invite however, they will not be taking it up and won't be watching the film, according to an India Today TV report
Entertainment
Hrithik Roshan is prepping really hard for his next film Fighter that also stars Anil Kapoor and Deepika Padukone. The man is built like a tank and looks like a beast in the pictures he shared with fans recently.
Entertainment
The 36-year-old actor said she and her sister, professional golfer Anisha Padukone, relate the most to Piku.
Entertainment
Dibyendu Bhattacharya will be next seen in The Capsule Gill, alongside Akshay Kumar and Parineeti Chopra.