Padmaavat: Ranveer, Deepika, Shahid's splendid performances save an otherwise predictable film
Padmaavat is a safe, predictable film — with great performances and visuals — that leaves you wanting more.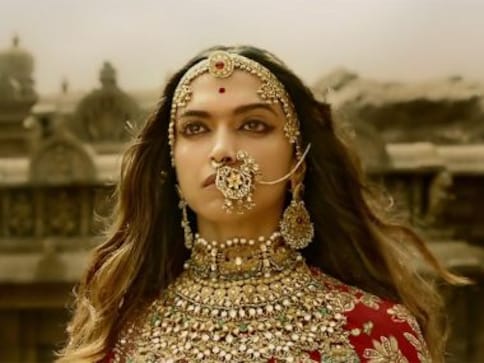 There's a lot to love in Sanjay Leela Bhansali's Padmaavat (and not a lot to hate). But beyond love and hate, the biggest emotion that you may feel after walking out of watching the magnum opus (and opulent it is), is confusion.
The intent to make great cinema is visible: in the indulgent, colourful frames that have almost become synonymous with Bhansali's films; in the earnest performances by Ranveer Singh, Deepika Padukone, Shahid Kapoor and Jim Sarbh; in the hypnotic music that accompanies every scene — but with every frame, performance and note that makes you feel wonderful things, a nagging question looms large. What if Padmaavat was released the way Bhansali initially intended to?
Because as it stands, Padmaavat seems to be held back by the political baggage around its release. It wants to be something, sparks of which erupts every now and then, especially in scenes that pull away from the personal interactions between Rani Padmavati, Maharawal Ratan Singh and Allauddin Khilji, and visually engulf you into the world of Mewar and the history of the Rajputs.
But where Padmaavat stumbles is in the final product it delivers: a safe, predictable film — with great performances and visuals — that leaves you wanting more.
Padmavati is a free-spirited woman loves to hunt in the jungles of her hometown Singhal. There, she meets Maharawal Ratan Singh, the king of Mewar, and falls in love with him. They get married and move to Mewar, and simultaneously, we are shown the rise of Allauddin Khilji: a ravaging, evil warrior who wants to rule the world. When an exiled priest from Mewar reaches the Delhi Sultanate (where Khilji and his clan live), he informs him of the beauty of Rani Padmavati and plants a seed in his mind: he will own the world only when he has Padmavati by his side. And so starts Khilji's conquest; whether he reaches Padmavati and manages to capture her, makes for the rest of the film.
The rumours are right: there's ample celebration of Rajput honour in Padmaavat. Their courage and valour is almost like the elephant in the room, being brought up even in the most tense and violent moments in the film. But the flip side to this is how the film chooses to tie loose ends. The solution to every problem in the world of Padmaavat is Rajput honour, and that's an issue especially since this is 2018, and a celebration of archaic customs could be lost on most people.
Makes you wonder what Padmaavat could have been had the plot not cared to pander to so many whims and fancies.
The bravest thing about the writing in Padmaavat is Deepika Padukone's portrayal of the Queen. Her character plays around with tradition, while still maintaining dignity. Padukone looks ever-so-gorgeous and pulls off even the most emotionally complex scenes with gravitas. She does most of her acting with her eyes. As does Shahid Kapoor, who fits into the character of a brave king like a glove. Deepika and Shahid look great on-screen together, and should definitely be given more films opposite one another.
However, on the performances front, Ranveer Singh takes the cake (or piece of raw meat, as that seems to be his character's fancy). He goes over the top in his evil madness (falling just about short of being a caricaturish villain) but knows where to draw the line and let his body language and demeanour do the talking. At several points you forget this is Ranveer Singh standing in front you (but then his familiar voice gives it away).
Sudeep Chatterjee's visuals are still slapped in my memory: they are so stark I could literally draw them out. Both Jim Sarbh and Aditi Rao Hydari stand out in their roles and have some of the best dialogues in the film. It's a pity then, that the writing of Padmaavat (or let's say the censored final product) lets down the good stuff in the film.
How do you support a film that glorifies the very beliefs you don't stand for? Do you accept it as a portrayal of the times in which the film is based, or do you give into your disappointment?
I'm not sure whether to feel bad for or be critical of Bhansali. But here's the thing (hello Karni Sena, I am talking to you): your disappointment and disapproval of a film can coexist with the film itself. You can watch a film, and disagree with it, but still not hold a country to ransom. Just a thought.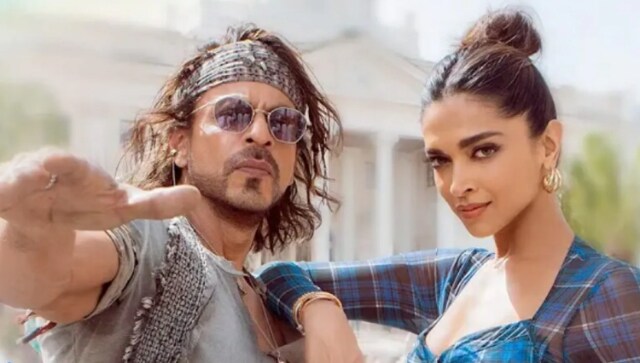 Entertainment
Featuring Shah Rukh, Deepika Padukone, and John Abraham, Pathaan has become a major hit of 2023.
Entertainment
Taking to Twitter, the Bollywood superstar said that the film's success is 'strictly personal'. "ITS NOT THE BUSINESS….ITS STRICTLY PERSONAL," he said.
Entertainment
Pathaan has now recorded $47.30 million in the overseas territories alone, while nett collections in India stand at 535.48 crore (Hindi - 517.05 crore, Dubbed - 18.43 crore)! The total worldwide gross is an incredible 1037 crore.