Padmaavat controversy: Supreme Court dismisses PIL to block release of Bhansali's film
Members of the Rajput Karni Sena claim they have already approached Prime Minister Narenda Modi and are soon expected to meet the President, seeking complete ban on Padmaavat.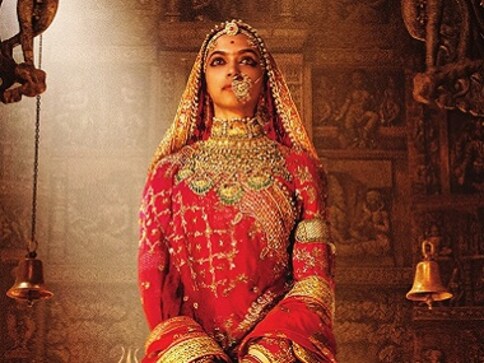 Jaipur: Even as the Supreme Court on Thursday paved the way for a nationwide release of Sanjay Leela Bhansali's Padmaavat, the film's chief opponents Shri Rajput Karni Sena said they will appeal against the order before a double-bench of the apex court and seek a total ban on the movie.
However, PTI reports that the Supreme Court has rejected the plea for urgent hearing on fresh PIL seeking quashing of CBFC certificate granted to controversial movie.
Earlier, in a video message, Sena president Sukhdev Singh Gogamedi said, "We will also approach the President (to demand ban on screening of Padmaavat) ... We shall never allow the movie to be screened."
He observed that while a common man would keep running from pillar to post for months to get a hearing date, in this case, Bhansali's plea was heard within a day of filing of the writ which "raises questions on the Supreme Court's working".
"Few days back, we saw four senior judges of the Supreme Court also raising questions about the top court's working," Gogamedi said, referring to the rift between the Chief Justice of India and four senior-most judges coming out in the open last week.
"How can you deliver the verdict by forcefully imposing the decision on state governments? This is more like killing democracy... What is the use of forming governments if they are not allowed to take decisions? Let the Supreme Court rule the country," he said in the video.
Gogamedi declared that thousands of women would perform "jauhar" (self-immolation) in Chittorgarh on 24 January.
"We have already sent a letter to the Prime Minister and will soon be meeting the President in this regard," the Karni Sena President said.
Meanwhile, reacting to the apex court verdict, Rajasthan Home Minister Gulabchand Kataria said: "We have just come to know about this decision. We will study it, review it and then take a legal view on the same."
"The state government has always placed its trust in the Supreme court and its verdict," the Minister added.
Entertainment
Elvis features Austin Butler as Elvis Presley, the iconic musician known as the King of Rock and Roll, who ruled the 1960s and 70s with his music and dance moves.
Entertainment
The Gen-Z or even millennials who consume TikTok, Reels and other short-form content wouldn't be familiar with James Rado and his politics. However, their ability to express their sexuality and opinions freely, sans fear, comes because Rado dared to stand against the conservatives in the 60s.
Entertainment
The most remarkable aspect of Psychosexual is how consistently Joel Kim Booster draws attention to the nuts and bolts of how he put it together.