Padmaavat controversy: Like it or hate it, you can't ignore Sanjay Leela Bhansali's brand of filmmaking
In a rare interview, Bhansali had stated that he only cares about making his films. Nothing else matters to him. His celebrity is incidental. Perhaps that's why, his films make such impact.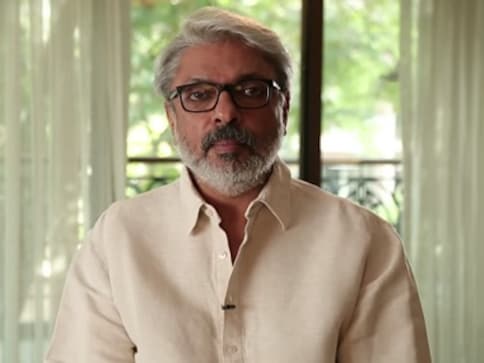 Padmaavat has been at the center of a storm. Every bit of speculation around the film's context and story has been analysed and discussed. Amongst the ensuing debates and discussions, the auteur Sanjay Bhansali has taken a backseat.
Paradoxically, Bhansali's films are marked by loud monologues, sharp retorts and underlying emotional hyberbole. Bhansali, though, has a low profile, soft spoken and usually missing from the ever-present public eye. Sanjay Leela Bhansali's films are an acquired taste. His visual imagery is consistently stunning, with impeccable eye to detail. Like them or hate them, you can't ignore his films, or his brand of filmmaking. Audiences consider them landmarks, inherently Indian stories.
Bhansali did little to defend himself, beyond a video, when ruckus around Padmaavat flew thick and fast. Unlike most established filmmakers, he is a chip off the old block. Perhaps that partially explains the fact that he has waited to let his film do the talking this Friday. He does little else but make his films, compose his music and obsess over elaborate preps before he begins shooting. A portrait of Bhansali best emerges from those who work with him and from his actors.
Aishwarya Rai Bachchan is a good case in point. When she worked on Hum Dil De Chuke Sanam, she was raw. To make her emote, Bhansali reportedly pushed her to perfection. Aishwarya is reported to have bruised her knees in getting the steps of the Nimbooda song right. Musically, it sounds a bit loud and off. But her energetic dancing remains in memory. In pushing her to maximize her acting potential, Bhansali discovered vulnerability in her. This performance also established her as someone who could be moulded for certain roles, beyond looking stunning on-screen.
Bhansali's impact on Aishwarya's career continued with Devdas. In the second half of the film, as the woman with wounded pride and heartbreak swathed in bales of silk, she carried herself with poise. Ash is also supposed to have hurt her ears with the heavy earrings that she had wore for the Dola Re song.
Matching quick steps with the expert dancer Madhuri Dixit, her ears had bled but she continued to shoot, finishing an epic dance number, which took over a week to film. Pain becomes a part of the shooting process when one works with SLB. But then his women also emerge to be unforgettable characters on film.
Bhansali's new muse, similarly, seems to be Deepika Padukone. Deepika has always looked gorgeous onscreen, whatever she wears. But with Ram Leela, she discovered the art of legging fo as an actor. Her performance in Bajirao Mastani got better, more convincing. Padmaavat promises to be a bigger test, with a titular role that requires dignity and quiet determination from the character.
Bhansali has challenged Deepika's limits as a performer. The author recalls a conversation with the actor at a dubbing session where she looked stick thin and quite tired. Smiling, Deepika said that working with SLB means working hard, in the true sense of the word. Around the same time, Priyanka Chopra, ever the energetic star, had met the press for a Dil Dhadhakne Do event. She proudly showed off a few cuts and grazes on her arms, thanks to the heavy jewellery she had to sport, along with Deepika, for the Pinga song from Bajirao Mastani.
Having danced frenetically for over a week, both actors were exhausted after this weeklong night shoot. At the film's trailer launch, they laughingly recalled the experience, and the huge effort Bhansali had naturally demanded from them. In the end, Bajirao Mastani featured a brilliant performance by Priyanka, and Deepika in a whole new light.
The filmmaker is also known to drive his male stars to their maximum limit. He had asked Shah Rukh Khan to drink real scotch on the sets of Devdas to get in character. Did SRK do it? No one quite knows! Similarly, Hrithik Roshan would often vent his frustration on the haplessness of playing a paraplegic seeking euthanasia in Guzaarish. But the star considers this a career best performance. Shahid Kapoor has called Bhansali a 'drug', also stating that the director remains a hard taskmaster. One should be prepared to put in herculean effort to satisfy him.
Bhansali's most frequent collaborations have been with Ranveer Singh. An actor intent on proving his versatility and merit since his first film, Ranveer always displayed promise. With SLB, like he says, he got 'wings to fly'. Ranveer's performances in Ram Leela and Bajirao Mastani show two ends of a spectrum, and Padmaavat promises a negative role, with doses of villainy. In an interview with the author, Ranveer had said that he commits bulk dates to Bhansali, as his kind of cinema needs time to grow and develop. He explains their process as one where they think together, work together and mutually come up with an improvised performance. They discuss each scene in detail. Ranveer has given nearly a year to Padmaavat. His dedication is evident, and Bhansali's influence has carved out a thoroughly committed actor in today's fast paced generation.
Interestingly, Bhansali's key crew never complains of being pushed or shouted upon. Reportedly, he undermines his actors to make them bristle and deliver emotionally charged performances. With his technicians, he is a well-planned captain of the ship. His shoot schedules are timed accurately, his sets are designed to perfection with no compromises, and his music compositions are patient, thorough sessions. Bhansali briefs his technicians, works with an elaborate storyboard and trusts them to deliver.
On the contrary, he does have a temper, as others around his film sets will tell you. An actor's manager, charged with handling a minor crisis, was chatting on her phone on the fringes of his set. Bhansali sent an assistant to warn her off the phone or leave the set permanently. Complete focus on a scene, and no distractions is his motto. He is known to throw things if a scene is not set up right. Bhansali also calls his actors sometimes on sets, whether or not they are required for a shot as he feels they need to participate in the process.
In retrospect, Sanjay Bhansali's demands seem to align with those of Hollywood's finest- like Guillermo Del Toro, Alejandro Innarittu or Christopher Nolan. In a rare interview, Bhansali had stated that he only cares about making his films. Nothing else matters to him. His celebrity is incidental. Perhaps that's why, his films make such impact.
As fellow auteur Sriram Raghavan had once said in a chat with the author, the scene where Aishwarya's saree catches fire in the Devdas climax required some imagination and mastery over the craft of filmmaking. Bhansali's dedication inspires respect across colleagues and artistes. Padmaavat, therefore, must be viewed beyond the baggage of controversy to discover an SLB mega experience in completion.
Entertainment
The veteran also addressed the rumours surrounding her appearance in Heeramandi, Sanjay Leela Bhansali's debut web series for Netflix.
Entertainment
Naked male body robs men of the powerful authority position as voyeur and actually renders the male form vulnerable. Is this the cause for the outrage for Ranveer Singh's photo shoot?
Entertainment
In an era where we fetishize opinions we don't own and repeat dogma our agenda-led influencers feed us, The weekly 'Moderate Mahila Mandate' presents unadulterated, gendered and non-partisan views on what's happening in India's culture today, to help you form your own unbiased opinions.