Padmaavat controversy: It's disheartening to know that SC hasn't respected public sentiments, says Karni Sena chief
Upon Supreme Court's decision to finally dismiss all the pleas by Rajasthan and MP governments to ban Padmaavat, Karni Sena supremo Lokendra Singh Kalvi says, 'Now we are standing in the people's court and are confident that people will support us to observe junta curfew.'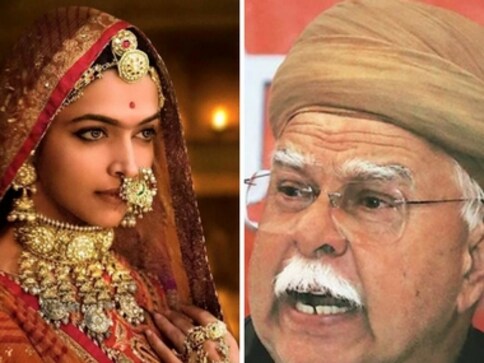 Jaipur: The Shri Rajput Karni Sena on Tuesday (23 January) said it was "disheartened" with the Supreme Court dismissing pleas to ban the release of Sanjay Leela Bhansali's Padmaavat, with its Chittorgarh unit chief claiming that over 1,900 women have signed up for "jauhar" are are "ready" to commit mass immolation.
Speaking to the media after the Supreme Court dismissed the plea of the Rajasthan and Madhya Pradesh governments seeking a ban on the film, Lokendra Singh Kalvi, patron of the organisation, said, "It is disheartening to know that the Supreme Court hasn't respected the public sentiments.
"However, now we are standing in the people's court and are confident that people will support us to observe junta curfew," he said.
Kalvi said he wanted the other six historians to be shown the movie. Only three of nine historians had been shown the film by Bhansali.
Meanwhile, a senior spokesperson of the Karni Sena from Chittorgarh said that "people from the city of Queen Padmavat are disheartened with the verdict of the Supreme Court".
"If we want, we can choose violent ways and disturb people and tourists. However, on the contrary, our women have decided to opt for jauhar (mass immolation) without disturbing anyone," he said.
He claimed that "wood has been collected at the jauhar location and 1,908 women have registered for jauhar. If the administration allows us to climb on top of the fort, we will do so."
Administrative officials have chosen to remain silent on the issue and were unavailable for comment.
The film releases on 25 January. The Karni Sena and other fringe groups claim Bhansali's period drama distorts history.
Find latest and upcoming tech gadgets online on Tech2 Gadgets. Get technology news, gadgets reviews & ratings. Popular gadgets including laptop, tablet and mobile specifications, features, prices, comparison.
Entertainment
In April, Rohit Shetty was among the several celebrities from the film industry who came forward to help the daily wage workers amid the nationwide lockdown due to the coronavirus pandemic.
Entertainment
Set in North India, the film will see Ayushmann Khurrana essay the role of an athlete. The shooting is slated to begin in October.
Entertainment
Jubin Nautiyal plans to give out the relief kits to around 350 villages in Uttarakhand.