Pacific Rim: Uprising ends Black Panther's five-week reign at North American box office with $28 mn opening
It took six weeks but Black Panther has finally been unseated as the top film at the North American box office.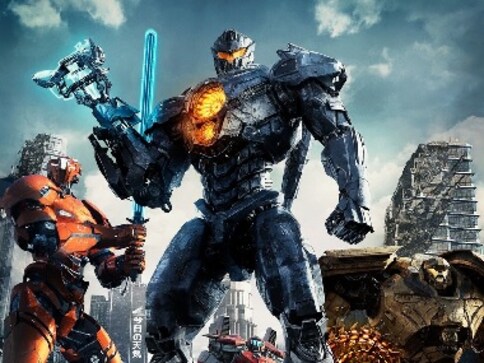 It took six weeks but Black Panther has finally been unseated as the top film at the North American box office. The monsters vs. robots science-fiction sequel Pacific Rim: Uprising dethroned the superhero sensation with $28 million in ticket sales over the weekend.
Variety reports the action-packed sequel knocked Black Panther from number one after five straight weeks.
But the film attracted mixed reviews and fell short of the original Pacific Rim's $37.3 million debut in 2013.
Set 10 years after Pacific Rim, Uprising follows a new generation of pilots of the first film's giant Jaeger military mechanoids — fending off enormous Kaiju monsters aiming to end humanity.
The movie, from Universal, centers on Star Wars sensation John Boyega as Jake Pentecost, son of Idris Elba's character Stacker, who died to save the world in the first film.
London-born Boyega also took a producing role alongside Guillermo del Toro, the first film's director.
While the film rose to prominence, it was time for Wakanda's King T'Challa to surrender his box office crown. Black Panther dropped into second place with earnings of $16.7 million.
The Marvel smash hit, starring Chadwick Boseman, Michael B. Jordan and Lupita Nyong'o has earned $631 million in the US and Canada — making it the highest-grossing superhero film in the US according to industry tracker Box Office Mojo, overtaking The Avengers (2012).
Thanks to an impressive box office reign, it is also the first film since Avatar (2009) to chalk up five consecutive top spots.
Falling from second last week to fifth this was Tomb Raider, a Warner Bros. adventure reboot starring Swedish actress Alicia Vikander as the fearless and ferocious Lara Croft.
The movie, also starring Dominic West and Kristin Scott Thomas, netted an estimated $10.4 million for total earnings of $41.7 million.
With inputs from agencies
Entertainment
Rust armourer sued the film's ammunition supplier, accusing him of leaving real bullets among the dummy cartridges, resulting in the fatal shooting of a cinematographer.
Entertainment
The film largely revolves around the axis of a few key pairs and their relationships guide both the Eternals and the world toward their ultimate destiny.
Entertainment
The street where the alleged battery happened is outside Soho West, a members-only LA downtown club popular with celebrities