OUATIMD review: Less a mobster saga, more a snooze-fest
Ever since I watched Once Upon Ay Time In Mumbaai Dobaara (OUATIMD), I have been in a state of fear and dread. Will Ekta Kapoor come up with a third instalment of the series?
Ever since I watched Once Upon Ay Time In Mumbaai Dobaara (OUATIMD), I have been in a state of fear and dread. Will Ekta Kapoor come up with a third instalment of the series? Is there a "Once Upawn Ay Time in Mumbaaai Teesra" being planned even as I write this? I can only pray that her numerologist advises her against this plan of action. Judging from the fact that OUATIMD was made (and not cheaply, from the look of things), it's clear things like good sense or scripts don't play a role as far as this franchise is concerned.
For all those who are looking forward to watching OUATIMD, like I was, here are some things I would like you to know before you pay for the tickets.
First, if you assumed OUATIMD is a mobster saga because, you know, the trailer seemed to suggest as much, please disabuse yourself of this notion. It is a simple love triangle in which the two guys fall in love with the same girl. Just so happens that the guys are gangsters.
One point in the triangle is Shoaib Khan (Akshay Kumar), underworld don and supposedly the undisputed king of Bombay, sorry, Mumbaai. The other is a tapori and Shoaib's right hand man, Aslam (Imran Khan). The object of Shoaib and Aslam's attention is the chirpy, beautiful starlet, Jasmine (Sonakshi Sinha), who proffers morality lectures like a priest. I'm guessing you don't need me to tell you who gets the girl.
Now, there is nothing wrong with predictable plots. They've never deterred me from either watching a film and liking it. But if you're going with a predictable plot, do the audience a favour and keep the film snappy and tight. OUATIMD is long and its soundtrack is utterly forgettable. With a runtime of 153 minutes, there soon comes a point when you longingly stare at the exit sign and fight your natural instinct to get up and leave with a faint hope that the film may get better because you left. (You know, like when you stay out of the room during a cricket match because when you're in front of the screen, India keeps losing wickets.)
Having sat through the entire thing, I'm sorry to report OUATIMD doesn't get better. The series is director Milan Luthria's tribute to 80s and 90s Bollywood. Larger than life characters, (melo)drama, powerful gangsters, punchlines, it's all there, including a fleeting mention of a gangster moll who goes by the name Mona (Remember Ajit's "Mona Darling"?) . However, while in the last film, Luthria managed to make his attempt at Salim-Javed-ish dialogues fun — it helped to have the contrast of Ajay Devgn's intense broodiness with Emraan Hashmi's cockiness — this time, Luthria fumbles badly. And his actors don't help his film.
My brain kept going into a snooze mode each time Imran Khan started a monologue. After having dozed off, planned the next few days, figured out what groceries I need to buy and whether or not I can afford those really nice shoes I'd seen the other day, when I forced my attention back to the film, to my horror the same scene was still going on.
Each dialogue in OUATIMD sounds like an advertising tagline. They are so over -the-top and in such abundance that you long for good old silence and wish the characters had a little less to say. Perhaps there could have been scenes where instead of dialogues, the actors could try expressions. Another weak point of the film is the casting.
Khan looks like a boy who has dressed up as a tapori for his school fancy dress competition. It is evident that he is clueless about the dialogues he is expected to say onscreen (though no one should blame him for that. They're pretty awful). Sinha, after her lovely performance in Lootera, tries her best to make the most out of Jasmine, but the character is as half-baked as the plot. And I'm not entirely sure about this, but I think Akshay Kumar thought he was in a comedy film for most of OUATIMD's shooting. I don't know why else he'd speak in a Bhishma-Pitamah-turned-bad voice throughout. Kumar's Shoaib is in sharp contrast with Emraan Hashmi's portrayal of the same character in the first part. In fact, Kumar's over-the-top Shoaib makes Hashmi's ambitious and conceited Shoaib look much better in hindsight.
If Chennai Express is a comedy for which you have to leave your brains outside the movie theatre, then OUATIMD is a drama for which you're better off not venturing out of the house at all.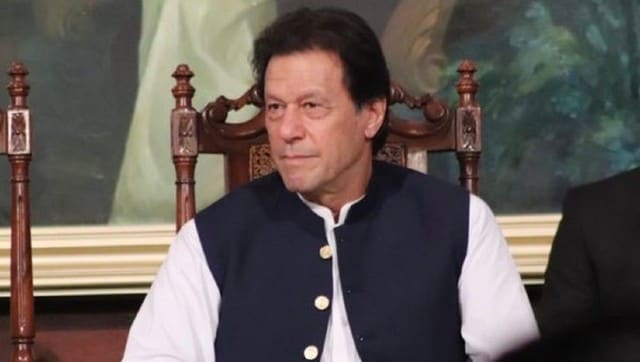 World
The main themes of the National Security Policy are national cohesion, securing an economic future, defence and territorial integrity, internal security, foreign policy in a changing world and human security.
World
Imran had on Tuesday said that despite 'unprecedented challenges', his government had to face during its three years in power, Pakistan's economic condition was still better than many countries of the region, particularly India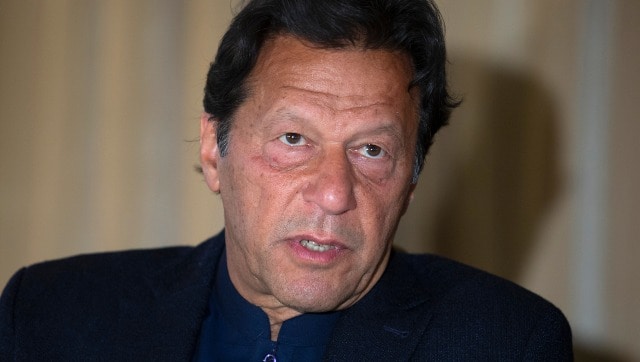 World
Bajwa, a close confidante of Khan, was to retire on 29 November 2019 at the end of his three-year original term but the prime minister gave the army chief an extension till 28 November 2022, citing the regional security situation