Oscars 2018's inclusion of Gary Oldman, Kobe Bryant, Ryan Seacrest shows it's all talk, no action on Time's Up
Rewarding and including men like Gary Oldman, Kobe Bryant and Ryan Seacrest in the Oscars ceremony signals that Hollywood is all too willing to sweep past accusation of sexual harassment and assault under the rug
In a recent interview, actor Gary Oldman's former wife described their four-year marriage as a "nightmare… car crash". As per the papers filed during their divorce proceedings in 2001, Donya Fiorentino accused Oldman of assaulting her in front of their two sons. "As I picked up the phone to call the police, Gary put his hand on my neck and squeezed. Gary grabbed the phone receiver from my hand and hit me in the face with the telephone receiver three or four times. Both of the children were crying," she said at the time. (Oldman denies the allegations, and was awarded sole custody of the couple's two sons.)
At the 90th Academy Awards, where Hollywood was supposed to signal "Time's Up" on sexual harassment and assault, Oldman walked away with the Best Actor trophy. He isn't the only Oscar winner this year with an allegedly violent past. Kobe Bryant won his first Oscar for the animated short Dear Basketball. The former Lakers star was charged with sexual assault in 2003. At the time, the 19-year-old accuser did not testify in court and dropped the criminal charges, but she did pursue a civil suit that was settled out of court on the condition that Bryant read a statement that said, "I now understand how she feels that she did not consent to this encounter".
On the Oscar red carpet, Ryan Seacrest continued to be E!'s primary host during the Oscar pre-show. This is despite having been recently accused of sexual abuse and assault by a former stylist. Suzi Hardy told Variety that the host ground his erect penis against her, grabbed her vagina and once slapped her bottom so hard he left a welt. While E! has investigated and found "insufficient evidence to support the claims", it was disappointing to see celebrities like Taraji P Henson, Tiffany Haddish and Allison Janney talk to the TV personality as if the recent allegations don't exist.
This was a night where the founder of the #MeToo movement shared the Oscar stage with other prominent activists; where three of the actresses who accused Harvey Weinstein of sexual misconduct were honoured with a special segment; and, female presenters and winners made a point of supporting each other publicly. There was a lot of talk about celebrating women's achievements and honouring the #MeToo and Time's Up movements — but that was all it was. Just talk. Rewarding and including men like Gary Oldman, Kobe Bryant and Ryan Seacrest signals that Hollywood is all too willing to sweep past accusation of sexual harassment and assault under the rug.
In a lot of ways, though, the Academy did so well by taking a stand against the toxic boys club behavior that's permeated Hollywood for decades. Traditionally, the previous year's winner for Best Actor presents the awards for Best Actress. Casey Affleck, who settled two harassment lawsuits in 2010, did not participate in this year's ceremony. Breaking tradition, the show's producers asked Jodie Foster and Jennifer Lawrence to present.
In the current social climate in Hollywood, allegations of rape or assault are believed to be instant career-enders. After winning at the Golden Globes, James Franco was considered a shoo-in for at least a Best Actor nomination for his performance in The Disaster Artist. But then just days before the Oscar voting closes, accusations of sexual misconduct against him were made public. Not wanting another Casey Affleck situation, Franco wasn't nominated.
Until December last year, The Florida Project was considered an Oscar favourite. A dozen anonymous women accusing the film's producer Andrew Duncan of sexual misconduct resulted in the film falling out of favour. Aside from its one nomination for supporting actor Willem Dafoe, The Florida Project didn't get much love from the Academy.
So, why did Hollywood turn a blind eye to the allegations of assault and abuse against Oldman, Bryant or Seacrest? We might never know, but it is clear that for all the progress Hollywood seemed to have made, their presence at the 90th anniversary of the Oscars was a step back. It's obvious many in Hollywood are willing to honour male artists for their art — regardless of their violent pasts.
Entertainment
Ke Huy Quan bagged an Oscar for his film 'Everything Everywhere All At Once'.
World
Removing a condom during sex without the partner's consent is common, but it's not okay. It's called 'stealthing'. In The Netherlands, a 28-year-old was handed a suspended jail sentence for the crime. This sexual assault often flies under the radar but some governments have declared it an offence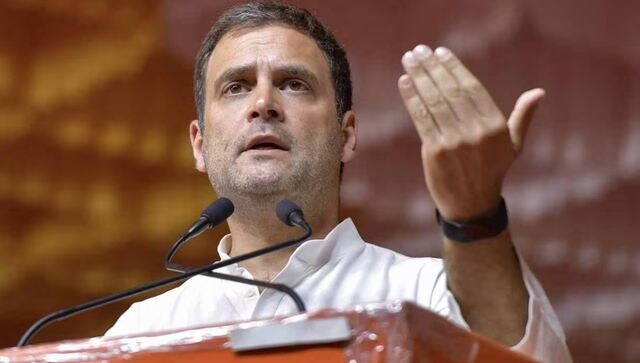 India
Taking cognisance of social media posts, police had sent a questionnaire to the Congress leader and asked him 'to give details about the women who approached him regarding sexual harassment'