Oscars 2018: With Get Out bagging multiple nominations, has the Academy stopped overlooking the horror genre?
If Get Out manages to win the Best Picture award at Oscars, it would be only the second in the genre to win after Jonathan Demme's The Silence of the Lambs.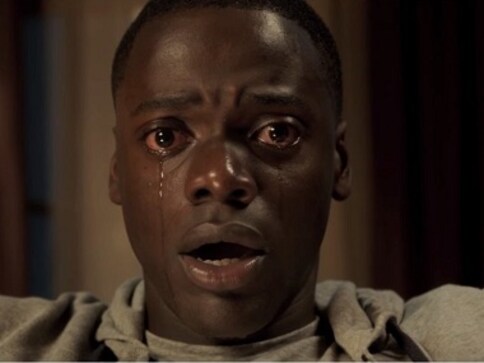 With the bevy of Oscar nominations that Jordan Peele's Get Out has notched up, the horror genre might finally get its moment in the sun.
Peele's directorial debut joins the league of a handful of great horror films (depending on how fluid your definition of 'horror' is), such as Alfred Hitchcock's Suspicion, Spellbound, Psycho, George Cukor's Gaslight, William Friedkin's The Exorcist and M Night Shyamalan's The Sixth Sense that got a Best Picture nomination at the Academy Awards.
If Get Out manages to win the award, it would be only the second in the genre to win after Jonathan Demme's The Silence of the Lambs. Irrespective, Peele's sensational 'social horror' is already being counted amongst classics such as Rosemary's Baby and Invasion of the Body Snatchers that got under the skin without attempting to be scary.
Horror is perhaps the one genre that has been long ignored by the Academy Awards. One of the reasons for this could be that since its early days, the genre had been associated with talents that were best recognized as the second rung. Of course, one of the greatest filmmakers of all time, Alfred Hitchcock's mainstay was the horror/thriller genre and while he was much respected by audiences and critics, he never won the so-called prestigious awards. Hitchcock's scorn can be gauged from his acceptance speech when he was conferred with the Irving G Thalberg Memorial Award at the 40th Academy Awards in 1967. Bob Hope introduced the master of suspense, Robert Wise waxed eloquent about Hitch's cinematic achievements but when presented the award, all that Hitchcock said was a terse 'Thank you.'
Peele is bound to make history if he wins any of the three awards – Best Picture, Best Director and Best Original Screenplay – he is in the running for. Peele is just the fifth African-American filmmaker to get a Best Director nomination and the third person after Warren Beatty and James L Brooks to get these three nominations with his debut. Beatty and Brooks' directorial debuts Heaven Can Wait and Terms of Endearment respectively got them the same nominations. While Beatty went empty handed, Brooks won all three in 1984.
In addition to making a cool $245 million on a budget of just $45 million, Get Out has managed to capture the imagination of viewers across the world. In some ways, the film where a black photographer, Chris (Daniel Kaluuya), accompanies his white girlfriend, Rose (Allison Williams), to her parents' country home and a series of increasingly disturbing discoveries lead him to a truth that he could never have imagined, has also come to be seen as a great social commentary tool. Dealing with racism in a way that has rarely been depicted, Get Out found its inspiration in The Stepford Wives (1975) but Peele traded the 1970s' satirical take for a much deeper, and at times funny but also scary, and thought-provoking interpretation. In his review of the film, The Guardian's Lanre Bakare noted what Get Out did so well was to show how, however unintentionally, the good people can make life so hard and uncomfortable for black people and exposed "a liberal ignorance and hubris that has been allowed to fester."
More than anything else, Get Out's story-telling elements have also revealed a great new device for future filmmakers to use the horror genre as a relevant social commentary tool. Peele has already mentioned that he has four more films planned over the next decade that deal with similar 'social demons.'
A few decades ago, comedy or satire would have been the go-to themes to make a strong statement. But the era that we live in has perhaps changed that. Nothing shocks us anymore and yet everything evokes a passionate response. Be it the rape of an eight-month-old baby girl in India or the child sex abuse scandal in Rotherham, South Yorkshire where the sexual exploitation of hundreds of young white girls by Asian grooming gangs went on under the noses of authorities for decades from the late 1980s until the 2010s, or the unimaginable and the unending horror of Yazidi women who were raped by the believers of the Islamic State in Northern Iraq or the shooting of African-American teenagers in the United States; we respond but somewhere move on to the 'next' thing. It is here that the audacity of mixing horror with social realities allows a subtlety to not only make a great statement but also let it play in one's mind long after the film is over, something that Get Out manages to do well.
Even in an Indian context, satire has been slowly replaced in popular films that comment on the times. In the mid-1980s, a Jaane Bhi Do Yaaron, with its bizarre narrative, would perhaps be the most poignant statement on what was happening around. Considering the bleak reality of the period, which say, was highlighted by an Aakrosh or an Ardh Satya, but the eccentricity of Jaane Bhi Do Yaaron stood out and more so with the passage of time. Now, it is a Manorama Six Feet Under or a Shanghai that convey the same emotion better. Is the efficacy of a serious comment on a social evil of sorts better with horror (NH 8) as opposed to comedy (2 States)?
For one, horror allows you to do what you feel like more easily or without any logic as opposed to comedy or drama. No matter what the reality of the social comment or observation, horror makes it comfortable enough depicted in a Get Out (in a way, at least) to talk about things one would usually shy away from.
Entertainment
Nivin's transformation from a good-for-nothing to a political animal is quite astounding. He moves through the plot like a untamed animal in a thick forest. You never know which way it will go.
Entertainment
According to a report, the singer fell from a building staircase. He cracked his ribs, broke his elbow, and also hurt his head.
Arts & Culture
One of India's first couturiers celebrates 50 years of being in the business.