Oscars 2018: Sam Rockwell wins Best Actor in a supporting role for Three Billboards Outside Ebbing, Missouri
Sam Rockwell on Sunday won the Academy Award for the Best Actor in a Supporting Role for his portrayal of a racist-yet-redeemable police officer in Martin McDonagh's 'Three Billboards Outside Ebbing, Missouri'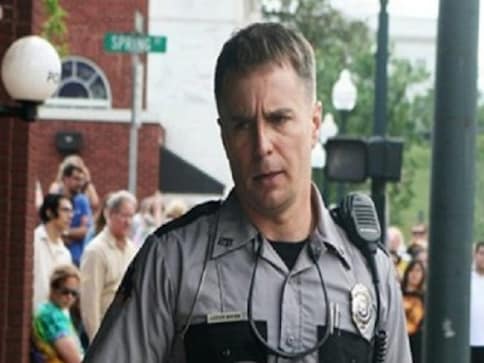 Los Angeles: Sam Rockwell on Sunday won the Academy Award for the Best Actor in a Supporting Role for his portrayal of a racist-yet-redeemable police officer in Martin McDonagh's "Three Billboards Outside Ebbing, Missouri".
The 49-year-old actor, who earlier bagged a BAFTA, a Golden Globe and a Screen Actors Guild Award for the critically-acclaimed performance in the film, concluded his award season journey as he walked home with his first ever golden statuette. This was also the first Academy Award nomination for Rockwell.
Rockwell, who was wearing a Time's Up pin, thanked his film's team, director McDonagh, fellow nominees and co-stars, calling Woody Harrelson and Frances McDormand his "heroes".
"This is for Phil (Philip Seymour) Hoffman," he said in a short speech.
Other nominees for the category were Willem Dafoe for "The Florida Project", Richard Jenkins for "The Shape of Water", Christopher Plummer for "All the Money in the World" and Rockwell's co-star Woody Harrelson.
"Three Billboards Outside Ebbing, Missouri" was the third collaboration between Rockwell and McDonagh. The director-actor duo first worked together in 2010 Broadway production "A Behanding in Spokane".
They followed it up with 2012's black comedy "Seven Psychopaths", which featured Rockwell in the role of psychopath/hitman Billy Bickle. The film also starred Harrelson, Colin Farrell, Christopher Walken and Abbie Cornish.
In "Three Billboards...", Rockwell played the role of racist cop Dixon, who has a past record of showing brutality towards black people. His character arc, however, takes a turn for good. After being burnt and beat up, Dixon is shown getting sympathetic to the people and offers a helping hand to the protagonist, Midred Hayes, in the search for her daughter's killer.
In other words, his character is redeemable, which did not go down well with many people, including the critics who thought the film was tone-deaf in its portrayal of racial issues in a small town.
They said the film trivialised the experiences of abused and tortured blacks in order to humanise a white character. But all of this was not enough to stop Rockwell's dominance during the award season.
In his close to three decades long career, Rockwell has acted in more than 60 films. He made his Hollywood debut in 1989 with "Clownhouse". Over the years, he has appeared in popular as well as money-minting project such as "The Green Mile", "Charlie's Angels", "Confessions of a Dangerous Mind", "Matchstick Men", "Frost/Nixon" and "Iron Man 2".
Duncan Jones' space drama "Moon", which is considered Rockwell's best film till date, saw critics warming up to him and putting faith in his acting prowess. Many of them batted for Rockwell to get a Best Actor Oscar nod for his role of Sam Bell, a struggling astronaut who is entirely alone on the Moon apart from a robot but he missed out on the nomination.
Entertainment
Ashoke Nag recollects the day maestro Satyajit Ray received the Oscar trophy in Calcutta from the Academy of Motion Picture Arts and Sciences which was an unprecedented gesture in the history of the Oscars.
Entertainment
In building Flee as a loving tribute to the undying spirit of his friend, Jonas Poher Rasmussen quietly expands the boundaries of documentary storytelling, treating it as an evocative medium instead of a mechanical language