Oscars 2018: Art over commerce? Best Picture nominees include lowest grossers of past six years
Only Dunkirk and Get Out could cross $100 million in domestic business. Others saw a spike only after Oscars Best Picture nominations were announced.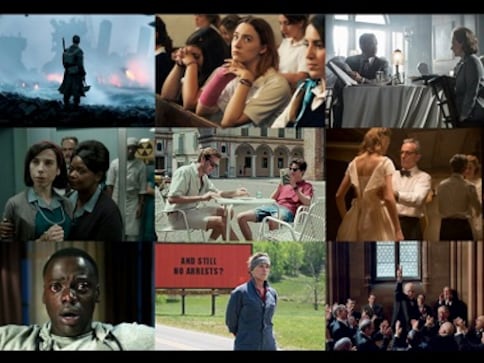 The Best Picture nominees at the Oscars have traditionally never been chosen on the basis of their box office popularity, but aesthetics and often indie credentials have always helped clinched a spot. But the upcoming edition of the Academy Awards will go down in history as the one where the movies with the lowest ticket sales (in past six years) compete for the top award, as reported by Variety.
Only Get Out and Dunkirk have crossed $100 million in domestic business. Sensing a trend, Jeff Bock, a box office analyst with Exhibitor Relations, said to Variety, "The Oscars are rewarding more and more niche films. There's not a lot to talk about in terms of social media buzz or pop culture significance."
While The Shape of Water, Darkest Hour and Lady Bird have seen some degree of commercial success, that too is attributed to an increased audience interest only after the nominations were announced. The Shape of Water, with the maximum number of nominations this year, saw its box office fortunes rise by 181 per cent, Three Billboards Outside Ebbing, Missouri went up by 81 per cent and Lady Bird benefited with a 61 per cent increase in ticket collections, after making it to the Oscar nomination list, as reported by Variety.
The expansion of Best Picture nominations to ten from five in 2009 had raised expectations that popular cinema will find representation, beyond the art house monopoly of the Oscars. But the Oscar snub to The Dark Knight had led to disappointment. Titanic and Gladiator have won the Best Picture awards in the past but recent winners like last year's Moonlight surely points to the Academy's continued preference for art over box office success.
Entertainment
An FIR was registered at the Amboli police station against a man for extortion and other charges of the IPC, a day after an offence was registered against Bhushan Kumar for allegedly raping a woman under the pretext of providing her with a job in T-series.
Entertainment
Call My Agent makers told French radio in April that the feature will be produced this year and is expected to broadcast by early 2022
Entertainment
Mimi is based on Samruddhi Porey-directed feature Mala Aai Vhaaychya, which won the National Award for the best feature film in Marathi in 2011.