Oscars 2017: Sunny Pawar, Priyanka Chopra and how India was represented in the ceremony
Sunny Pawar, Dev Patel and Priyanka Chopra shined at the red carpet at the Oscars 2017.
Move over Hollywood starlets, Sunny Pawar is the new red carpet sensation at the Oscars.
The 8-year-old star of Lion stood out on the red carpet and was one of the most memorable red carpet fashionistas in the Oscars 2017.
Pawar is not the only Indian who made it on the red carpet though. Dev Patel, who was nominated for Best Supporting Actor for Lion, walked the Oscars Red carpet with his mother. The 26-year-old star was clad in a white tuxedo and his mother wore a black sari with minimal make-up.
Dev Patel's mom looks like someone who wud put Kiron kher and Fareeda Jalal out of business. #Oscars pic.twitter.com/IkESnUZjSa — Gabbbar (@GabbbarSingh) February 27, 2017
Patel too thought Sunny Pawar was the most adorable thing in the room.
Dev Patel reaction to Sunny Pawar, I have never see anything so pure #Oscars pic.twitter.com/lRKxAhqMeD

— Chitra (@Khaleesi_Ren) February 27, 2017
Chrissy Teigan is also a fan of Pawar
chrissy teigen hugging sunny pawar awwww :') #oscars pic.twitter.com/AOvDGqAstS — may (@kingsgoId) February 27, 2017
So is Jimmy Kimmel.
Kimmel and Pawar recreated The Lion King's famous circle of life moment.
jimmy kimmel lifting sunny pawar to the lion king's circle of life is my favorite moment of the #Oscars so far pic.twitter.com/mrtoUhTBCG

— Common White Girl (@girlposts) February 27, 2017
He can even speak two languages. Pawar spoke to Ryan Seacrest on the red carpet: 
Meanwhile. Priyanka Chopra stealing the show like she always does 
There goes Priyanka Chopra stealing the show like she always does #Oscars @priyankachopra

More HQ: https://t.co/Feffg8Y9v3 pic.twitter.com/jNbwZkiUPe

— Priyanka-Chopra.us (@PriyankaNetwork) February 27, 2017
Om Puri was a part of the 'Memoriam' tribute at the Academy Awards 2017. He was remembered among other Hollywood stars who passed away in 2016.
Proud Moment
जय हिन्द#Oscars pay homage to Great Actor #OmPuri in their In Memorium segmentpic.twitter.com/o9jerfx7rW

— NG🏇 (@nitin_nitingarg) February 27, 2017
#Oscars #Oscars2017 #OmPuri pic.twitter.com/7yVTtSfEQq

— Mohan Singh Mehta (@DivyDrishti) February 27, 2017
The film Lion was based on Tasmanian-raised Saroo Brierley's book, A Long Way Home, which tells the story of how he was separated from his family in India, adopted by an Australian family, and reconnected with his birth mother 25 years later. Brierley also attended the Oscar ceremony.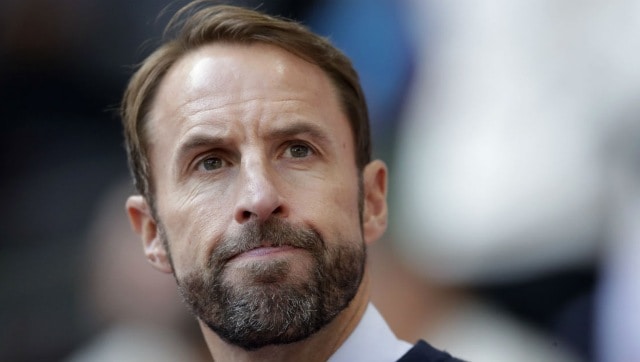 Sports
Although no official figures are available, reports suggest only seven of England's 20 top-flight clubs have more than 50 percent of their squad fully vaccinated. A number of players in Southgate's squad as well are understood not to have had the jab.
Entertainment
Om Puri's filmography is so vast it perhaps cannot be observed or commented upon via a sit-in. It needs to be absorbed, meditated over, and consumed with the patience of someone assembling not milestones, but moments.
Entertainment
From Ardh Satya to Maqbool, here's a look at Om Puri films and where to stream them