Oscars 2017: Sisterhood is important, but Hidden Figures also shows necessity of #HeForShe
They are symbols of female strength and resilience, but Hidden Figures is also a fantastic statement on finding true male feminists to champion the cause for equality.
In the early 1980s, my mother was 'allowed' to pursue her hard-earned PhD spot at Indian Institute of Technology at Madras (IIT-M) because my father worked in Madras (now, Chennai) at the time. As a woman in pure science (Physics), she was part of academia that was mostly dominated by men. And being a married woman wasn't easy, from what she told me over the years. Her peers and supervisors were quick to judge, harsh and the standards were higher than what was expected of men. She gave birth to a child, listened to mean, sexist and unsavoury comments about not being 'serious enough'. She persisted. She persevered. My father turned out to be the male ally that she needed (not always, but most of the time).
Katherine G Johnson, Dorothy Vaughan and Mary Jackson — three African-American mathematicians working in the perhaps less glamourous, but most important scenes at Nasa in the early 1960s are also an inspiration, their life's trajectory oddly reminiscent of my mother's. Their journey in a state and time when Jim Crow laws were still applicable — racial segregation — is worth knowing because it is a journey made by walking through the sludge of toxic racism and sexism. Watching the trio's stories — dramatised, perhaps exaggerated through cinematic license — I couldn't help but wonder if they would have been able to achieve what they did without the support of men. I wondered about the other heights my mother could have reached if my father had been a feminist ally without a flaw.
Hidden Figures, unequivocally is about the achievements of women despite multiple layers of inequality, it is also about the men in the background who didn't drag the women down. It is about the male bosses who didn't crush the women, when it could have been easy to do so and wouldn't have been out of the ordinary (of course, the meritocracy was reluctant at best. It didn't come out of the goodness of the men's hearts or social change, but because hedonistic America was desperate to not lose face in front of Russian space programme).
Katherine G Johnson (Taraji P Henson), a widow, has three children who wonder why their mother works so hard, that she is gone for "300 hours!" She tells them frankly and quite unapologetically that she has taken on full-time work and that she needs to be both "Mommy and Daddy" and it's tough. Her relationship with Jim Johnson (Mahershala Ali) begins on the right note — with the latter's apology for making inappropriate and misogynist comments. Purely through the lens of depiction, it is incredible that in this movie, Katherine isn't berated by her mother or society for working late, for not being a "good mother". The absence of these words to me speaks louder.
Al Harrison (Kevin Costner) as Katherine's boss was an incredible ally to her in the film. He advocated for her in the face of systemic racism and sexism that was endemic to the workplace. He recognised Katherine's talent and pushed for it despite Paul Stafford's (Jim Parsons) sexist view of the world. There was a moment during the scene where Katherine figures out the trajectory for the rocket, when I thought that Stafford might steal credit from her — he has a sneaky look — but Ruth, another woman in the department 'amplifies' and lets Harrison know about Katherine's brilliance. It would have been easy to add the cliched element of pitting women against one another, to succumb to the temptation of portraying 'women are women's worst enemies' sort of kink; instead, the filmmakers chose to band the women together, so they can together fight the good fight against sexism.
In the scene where Mary Jackson's (Janelle Monae) heel gets stuck in the pressure testing room, I was waiting for a disgusting sexist comment to follow, but I was pleasantly surprised. In the scenes that follow, out of habit, I kept expecting Jackson to be subject to unnecessary gendered scrutiny, but I was pleasantly surprised when her boss, Karl Zilenski (Olek Krupa) tells her that she should attend a training programme in order to become a full fledged engineer — women engineers, especially black, were unheard of at the time. At Church, Jackson's husband mutters about how she should spend more time at home — that way she will know that her children should "eat more greens," Jackson shuts him down and he willingly shuts down. There is no ugly marital fight that follows. The judge who lets Jackson attend class at an "all-white" school is an ally to her. It's a phenomenal scene, where Jackson is getting dressed and says that she will be done with her class late and doesn't know when she will be back home. Her husband looks at her and she says: "Please don't start..." and instead of berating her, he presents her with a mechanical pencil. In that moment, he emerges as a great ally and source of support.
Dorothy Vaughan found an unlikely ally (though not as apparent) in Vivian Mitchell (Kirsten Dunst), the supervisor from the 'white' department of computers. Vaughan is persistent in her demand for supervisor and Vaughan is meritorious as she trains her entire team in Fortran to be able to work the IBM. Mitchell notices this and eventually makes sure the right people know about Vaughan's talents.
For the filmmakers to avoid all the traps of gender stereotyping and representation so carefully and beautifully is a fine achievement. All the female characters in Hidden Figures show awareness of their place in that social order, but what you can also see is how unapologetically ambitious they are. And that ambition, for once, is not constantly toeing the line between good/bad, and men use their privilege to help the women succeed. It was true in 1960, but the mind boggles that we are still discussing the importance of having male allies in 2017. The truth is that discrimination is a very real experience for women. Senior management in most companies, workplaces is still dominated by men. A 2015 McKinsey report — Women Matter — finds that there are only four percent women in senior positions in the corporate sector. Another report by Avtar Group suggests that the drop in number of women in upper management is the difficulty they face in penetrating the 'old boys network'. Women who do break that glass-ceiling find it difficult to stay because they aren't able to fully engage in 'being just one of the boys'. As far as mentorship is concerned, in the corporate sector 62 percent men had a mentor who was a CEO or a senior executive compared to the 52 percent women who had a mentor at much lower levels, according to Catalyst India WRC findings.
Our anger, our pain and our inequality cannot be eradicated with just female solidarity alone, a lot depends on how the men around us behave around women and how the men treat women. For true equality, men must learn to use their privilege in ways that can bolster women. Unfortunately, losing privilege stings and can cause resentment among those losing that privilege. It is pertinent that we understand one fundamental thing about gender in the workplace — for women talent, hard-work and doing more than what is expected of them is not always enough. Beyond that, it is up to the senior management/or bosses (mostly male) to step in and clear the way for women's growth.
Katherine G Johnson, Mary Jackson and Dorothy Vaughan are exceptional women who deserve more than heaps of praise. They are symbols of female strength and resilience, but knowing the truth about a gendered social milieu is to also be aware that talent/brilliance can help women skip a few places in the inequality queue but there are still too many obstacles. It is here that Hidden Figures becomes a fantastic statement on the importance of finding true male feminists to champion the cause for equality.
Entertainment
What is the point of critiquing a film for something it was not even attempting to do? But I find in Rashmi Rocket's silence, a very convenient and thus disturbing thrust.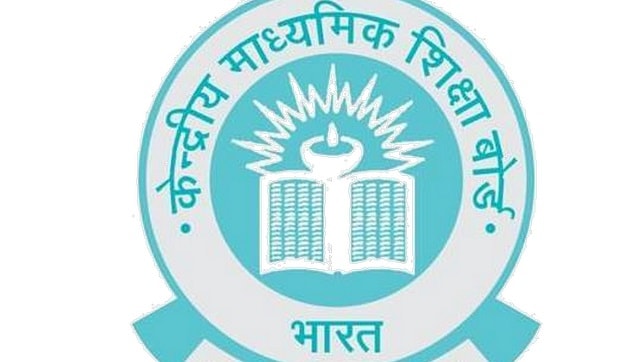 India
Candidates, who will appear for Class 10 and Class 12 Term 1 exam 2022, are advised to keep checking the official websites for the release and download of admit cards
India
The fears that the students and parents are grappling with can be easily addressed if the schools are able to follow the guidelines set by the Ministry of Education