Oru Nalla Naal Paathu Solren: Vijay Sethupathi's latest is a black comedy; but is the joke on the audience?
The quirky, black humour-laced Oru Nalla Naal Paathu Solren has its moments — although these are few and far between
Vijay Sethupathi is currently one of the hottest stars in Kollywood. He has been doing different types of films within the commercial format with young, new directors — and most of them have worked. Today he has a star image and an assured box office opening, and still he is willing to experiment and give chances to debutants.
The latest in that series is Arumugakumar's Oru Nalla Naal Paathu Solren. The trailer of the film indicated that this would be a quirky ride, and its punchline — "Indha kadhai le naan dhan ravaan un, naan dhan ram un" (I am both, Ravan and Ram) — quickly became popular. This in essence is what Sethupathi does in the film as well — plays villain to the end until he turns out to be a hero!
Sethupathi must have loved the script written by the director Arumugakumar, but the final product is a mixed bag. It is supposed to be a wacky black comedy, but most of the time you get the feeling that the laugh is on the audiences.
The story is set in a 'Yemasingapuram' — a forest area somewhere in Andhra Pradesh, in a village inhabited by tribals who make a living as thieves. They pray to Yama (the god of death) and the tribal chief is a woman whose only son Yaman (Vijay Sethupathi) has to fulfill a 14-year-old wish. He has to marry his niece Abhyalakshmi (Niharika Konidela), whose mother ran away with someone from outside the tribe. So Yaman and his gang have to go to the city and kidnap her and bring her back for the grand wedding ceremony. Meanwhile, Abhyalakshmi — a modern young woman — is pursuing a college degree. A bumbling classmate called Harish (Gautham Karthik) nurses a crush on her. After some comic scenes, Yaman brings Abhyalakshmi  to the forest, with Harish and his friend in hot pursuit.
The plot is designed to provide humour, but the comic elements are somehow half-baked. Take a scene where Gautham Karthik is being interrogated by a policeman, and he tells the cop with a straight face: "Do you know who I am?" and then promptly lowers his pants! And in the climax, the tribal chief tells the heroine: "You have only two options – Option A or Option B!"
It is obvious that some of the black humour is a reference to Tamil cinema's larger-than-life heroes and also a dig at television reality shows like Kaun Banega Crorepati. Sethupathi appears in 10 different get-ups and also sings a popular Chiranjeevi number (probably as the film is set in Andhra Pradesh), and also delivers that famous line from all super-hero films — "Somebody will come to save us!" — holding up a Pawan Kalyan poster!
Vijay Sethupathi makes his presence felt; his body language and dialogue delivery are spot on. Gautham Karthik is a scream in an out-and-out nutty role. He reminds you of his father Karthik who specialised in similar roles during his younger days. Niharika is quite impressive in her first Tamil appearance.
Oru Nalla Naal Paathu Solren is a quirky film laced with black humour, which has its moments — though few and far between.
Find latest and upcoming tech gadgets online on Tech2 Gadgets. Get technology news, gadgets reviews & ratings. Popular gadgets including laptop, tablet and mobile specifications, features, prices, comparison.
Entertainment
Under the scheme implemented by Assam State Film (Finance and Development) Corporation Limited, the government subsidy cheques were given to five entrepreneurs by the chief minister to set up new theatres.
News & Analysis
The Buds+ have great battery life, a sleek design, nice audio output, and their companion app adds value.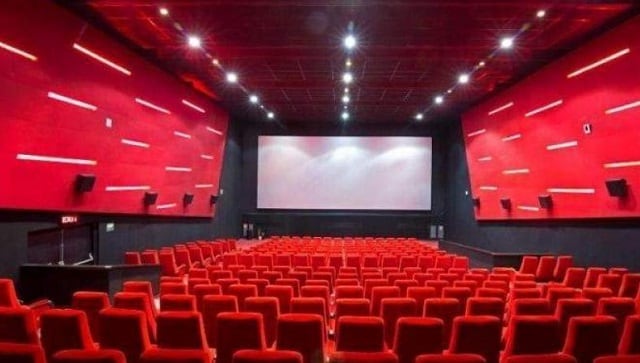 Entertainment
Director Bharathiraja recently cleared his uncompromising stand and said that as the product (films) were the property of the producers, they get to decide who these will be sold to.