Open letter to Mahesh Babu: As ardent fans, we know you can do better than 'Brahmotsavam'
There was a time when I'd rush to buy a ticket for a Mahesh Babu film, knowing it would be good. But 'Brahmotsavam' is a sign that things may be changing.
Dear Mahesh Babu,
You're probably the only actor whose movies I would watch without going through the trailer, cast, reviews and all that jazz. You stole my heart years ago, and still continue to hold it in custody.
Nobody would believe that you're 40. When you are on screen, everyone and everything else is a blur for me.
Having said that, a lot has changed with your films over the years.
After watching your latest release — Brahmotsavam — on the very first day, there were several things that struck me.
As a fan, I think I speak for many of us when I say that we just book tickets and rush to watch you on screen with the implicit trust that a movie starring you cannot possibly be bad. But that perspective is now changing.
Brahmotsavam, for instance, had a very weak story line and failed to hold the audience's attention. It bothers me, because as a true fan, I feel the potential of a very talented actor like you is wasted somewhat.
Sure, Brahmotsavam had a huge line up of some very fine actors — but so much more could have been done with better storytelling and sharper scenes. Family dramas do work, and this film touches on the concept of the joint family, moral values and we do appreciate this. But what next? Are we going to repeatedly depict the emotions of a family without emphasising a message or even conveying an entertaining story?
This was an issue with your previous film, Seethamma Vakitlo Seermalle Chettu, as well. In you and Venkatesh, the film had two brilliant actors. But the story itself was vague, and had so many missing ingredients.
When we heard that the same director, Addala, had teamed up with you again, there was this expectation that Brahmotsavam would be better.
If you looked like magic in Seethamma, you looked even better in Brahmotsavam. But is that enough?
I read somewhere that you like to reinvent yourself with every project — "push myself in terms of performance" was the quote. And we would love to see that happen! But not with too many films like Brahmotsavam.
A few of the scenes in this movie were no doubt, interesting. The trademark Mahesh Babu style was pleasing, and of course, there were beautiful locations and well-styled actresses. But at the end of the day, if a viewer looks back on the film and feels the package was incomplete, then there is no point.
What was sad was, I bribed my new friends, dragging one of them to watch their first-ever Mahesh Babu film, and it turned out to be this one. One of these days, I'll buy DVDs of all your best films and pass them on to my friends, to make up for Brahmotsavam.
When we think about your best performances, we look to the past, and not your more recent films. Sure, Srimanthudu had a strong message, but Dookudu — which released over three years ago — was clearly your last bonafide blockbuster.
We are at a time when cinema — no matter from which region — is going through a period of experimentation. And we have actors like you, who can hit it out of the park with each performance, and with whom fans from different Indian states can relate.
Be it with story-oriented movies or 'masala' entertainers, the film industry has to make a trip to the theatres worth our while. Otherwise, eventually, there may come a time when even diehard fans like me will think twice about going for a Mahesh Babu movie — and that shouldn't be happening.
Your fan.
Read our critic's review of Brahmotsavam here.
Entertainment
Mahesh Babu acknowledges that he has been criticised for not changing his look in recent films, but he believes Maharshi will change that perception.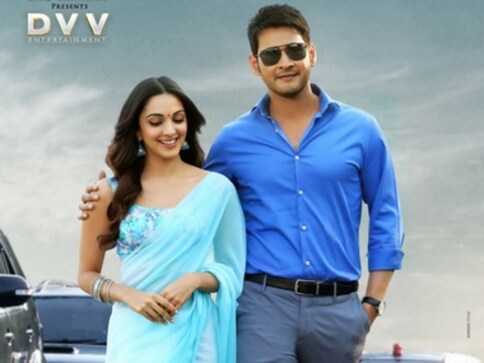 Entertainment
Bharat Ane Nenu's trailer is now out and it gives us a further glimpse into Mahesh Babu's grand summer release.
Entertainment
Mahesh Babu says he took up 'Brahmotsavam' because it gave him a chance to challenge himself as an actor