On Paul Walker's birth anniversary, remembering Fast & Furious star's other films, from Joy Ride to Eight Below
Paul Walker is most remembered for his role as Brian O'Conner in the Fast & Furious franchise.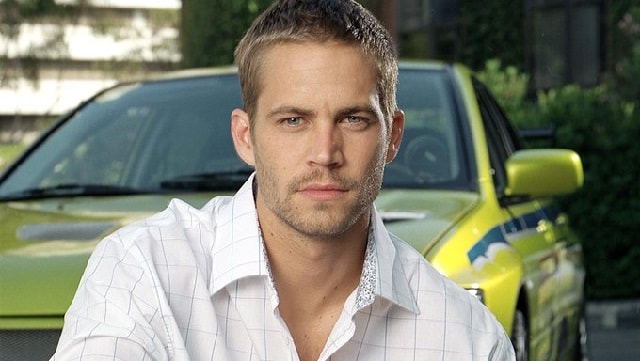 The birth anniversary of Paul Walker, the actor best known for the Fast and Furious series, is being observed today.
Walker, whose life and career was untimely cut short, has a number of memorable roles to his name. He has stellar performances in films including Into The Blue, Eight Below, Varsity Blues, Joy Ride, Timeline. The last film of the actor was Fast & Furious 7. He died in a tragic car accident in California on 13 November 2013.
On Paul Walker's birth anniversary here's looking at 5 of his best films:
The Fast and The Furious
The film sees Paul Walker play Brian O'Conner, an undercover LAPD cop who undertakes a job to find a crew of hijackers connected to street racing around the world. However, his professional stance takes a backseat when he becomes friends with Dom (Vin Diesel) and the crew of hijackers and even develops feelings for his sister Mia (played by Jordana Brewster).
This cloud his judgement and he initially does not believe in the evidence right there in front of him. What happens next forms the climax of the story.
Into The Blue
The actor essays the role of Jared, a diver who lives in the Bahamas with his girlfriend. He dreams of finding a sunken pirate or merchant ships full of gold. While his dream does come true, it comes at a cost. He has run-ins with drug cartels and even has a friend killed by a shark. The film highlighted Walker's ability to play a variety of roles.
The Lazarus Project
In this 2008 thriller film, Walker essayed the lead role as Ben Garvey, a reformed criminal who is imprisoned again and this time with a death sentence after a heist goes wrong leaving his brother and two others dead.
Instead of getting a lethal injection, the character finds waking up at a psychiatric hospital. However, he is determined to reunite with his daughter and wife.
Eight Below
Paul Walker plays Jerry Shepard, a guide at an Antarctica research base. The film sees a UCLA professor arrive at the base and push Shepard to take him to Mount Melbourne to find a rare meteorite from Mercury. However, the trip goes awry and the professor is injured. Shepard and the professor are rescued but the dogs are left behind. Shepard, believing the pilot will return within days for the dogs, ties them up securely.
It takes a month for Shepard to get back to his dogs and he tries to gather funds to retrieve them. The film follows the dogs as they try to survive the conditions and see the loss of two of their own. The film concludes with the reunion between Shepard and the remaining six dogs.
Joy Ride
Paul Walker plays the role of Lewis Thomas who decides to drive home for the summer and offers to pick up his childhood friend and crush, Venna (Leelee Sobieski) on the way back. The trip, however, takes a turn for the worse when he stops in Utah to bail out his black-sheep brother Fuller (Steve Zahn). Fuller decides to install a CB radio and the two begin listening in on truckers and eventually decide on playing a prank on one of them.
Entertainment
Mia Goth's dual role proves to be the X-factor in Ti West's ode to low-budget filmmaking of all stripes.
Entertainment
In the film, Queen Ramonda (Angela Bassett), Shuri (Letitia Wright), M'Baku (Winston Duke), Okoye (Danai Gurira) and the Dora Milaje (including Florence Kasumba) fight to protect their nation from intervening world powers in the wake of King T'Challa's death.
Entertainment
Florence Pugh delivers another strong performance, but even she can't steer the misfiring Don't Worry Darling into a perceptive psychodrama.