On Kōbō Abe's 25th death anniversary, a look at his most famous book-to-film adaptation Woman in the Dunes
Woman in the Dunes won the Special Jury Prize at the 1964 Cannes Film Festival, and was nominated for the Best Foreign Language Film Oscar in the same year.
From the opening shot of Hiroshi Teshigahara's Woman in the Dunes (1964), we know we're in for something unusual, something special.
Over the credits, we have already sensed some of this strangeness – atonal music, with percussion that sounds like knocks on a door (or the noise of a train in motion, spaced out with silence). Now, we see a jagged rock in a close-up. It glistens – so maybe we are inside, say, a diamond mine? A quick fade-out/fade-in later, we move to an extreme close-up of the rock, which now glows from the inside, like something... extraterrestrial. Are we in the realm of sci-fi? We cut back, and see many more rocks, some of them glowing, some of them opaque, like stones. We move back further, and further, until the screen is dotted with tiny rocks. Is this the lunar surface? Only when a man appears in the frame do we get an idea of the perspective – and the fact that what we've been seeing is sand.
The tendency of a filmmaker is usually to orient the audience with an establishing shot. Talking of sand, take David Lean's Lawrence of Arabia (1962). In one of the most famous instances of a match cut (see above), the flame is blown out, and we cut to sunrise in the desert. We get a sense of the horizon, the sky, and then, as we cut to the dunes (in the foreground), we see the sky in the background, and in the middle ground, we see two tiny figures on camels. So we are never in any doubt about (a) what we are seeing, and (b) what the various perspectives are, in relation to each other. But Woman in the Dunes seeks to disorient – and even when the man appears, the camera frames him in such a way that we don't see more than a few feet in front of him. At least for a few minutes, there's no sky, no horizon, nothing to orient us.
This sets up the film beautifully, for Woman in the Dunes is a classic of disorientation. People talk of Tokyo, but there's very little evidence that this is indeed the world we know and live in. It could be a sci-fi dystopia. It could be a dream. It could be a nightmare. The man is Niki Junpei (Eiji Okada), an entomologist. He is out to collect bugs that live in this sand. He misses the last bus back, so he takes the suggestion of a few people he runs into, and spends the night in a woman's house (Kyōko Kishida plays the woman, who remains unnamed), which is in a trough between dunes. Why does she live there? Apparently for work – she sends up sand for the villagers to use, and also shovels away the sand around the house so that it doesn't end up buried. But that isn't an answer. Again, why does she live there? What is her compulsion?
We get no easy answers in this avant-garde film, a magnificent mind-f**k that is rightly regarded as one of the highlights of the Japanese New Wave (Nuberu Bagu; see clip above for a crash course). Woman in the Dunes is based on a novel by Kōbō Abe (he also wrote the screenplay), who died 25 years ago, in 1993. In its obituary, the New York Times called him a Japanese Kafka. "In one story a man finds himself transformed into a plant. In another a man decides to move into a box to discover a kind of freedom he cannot find in ordinary life." In Woman in the Dunes, the protagonist finds himself turned into a Japanese Sisyphus, trapped into performing the same kind of labour – shovelling sand – for all eternity. Does he escape? Let's just say the first line of Abe's novel is this: "One day in August a man disappeared."
Woman in the Dunes is often advertised as some kind of erotic drama, but though it contains some nudity and sex, this is no In the Realm of the Senses, whose director, Nagisa Oshima, was another member of the Nuberu Bagu. Consider the scene where Niki Junpei sees the woman naked, her body encrusted with grains of sand. (The texture of sand and sweat has rarely been so vividly captured in cinema.) He stares at her, but the moment isn't (only) about sex. Abe writes, "A man of twenty is sexually aroused by a thought. A man of forty is sexually aroused on the surface of his skin. But for a man of thirty a woman who is only a silhouette is the most dangerous. He could embrace it as easily as embracing himself, couldn't he? ... [But] If he were to embrace her, he would be the next to be controlled... He could not stand to have his life stop even in a place like this."
Woman in the Dunes won the Special Jury Prize at the 1964 Cannes Film Festival, and was nominated for the Best Foreign Language Film Oscar in the same year, alongside Vittorio De Sica's Yesterday, Today and Tomorrow and Jacques Demy's The Umbrellas of Cherbourg. (De Sica's film won.) Something unusual happened the next year, when Woman in the Dunes was Oscar-nominated again, this time for Best Director. Teshigahara's fellow-nominees were David Lean (Doctor Zhivago), John Schlesinger (Darling), William Wyler (The Collector), and Robert Wise (who won, for The Sound of Music). It's amusing to imagine some of the more conservative Oscar voters misting up at the antics of the von Trapp Family (and humming along with Do re mi) and then wondering what to make of a man and a woman shovelling sand, and then shovelling more sand.
Baradwaj Rangan is Editor, Film Companion (South).
Entertainment
LGBTQI cinema is more than just homosexual characters.
Entertainment
Every day, we hear about some hot new Netflix show that we just cannot afford to miss, and it's become harder to find the time to watch that Godard classic you've been meaning to catch up on.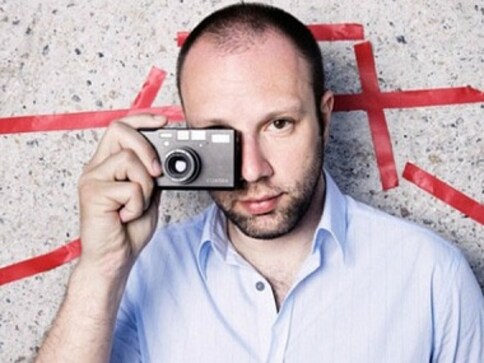 Entertainment
For a while now, I've been meaning to write about Yorgos Lanthimos — and the time is right now, what with Dogtooth turning ten and The Favourite becoming an awards-season favourite.