On International Day of Peace, Vishal Dadlani makes peace with Tarun Sagar... and others?
On Wednesday, which just so happened to be International Day of Peace, Vishal Dadlani extended his sincerest apologies to the monk Tarun Sagar, who readily accepted it.
Earlier this month, singer, song-writer and reality TV show judge Vishal Dadlani found himself in a soup with the Jain community for apparently insulting the monk Tarun Sagar. A lawsuit was subsequently filed and all sorts of legal complications ensued.
On Wednesday, which just so happened to be International Day of Peace, Dadlani extended his sincerest apologies to the monk, who readily accepted it.
Hindustan Times quoted him as saying, "Guruji has forgiven me and I think we have also developed a connection between us. We both are blunt. He said that whenever I am free and he has time I should visit him. I felt very nice after meeting him."
That's nice.
We're sure Dadlani feels a huge weight off his shoulders — the shedding of which might motivate him to make peace with other people. Obviously, none of these other cases of peace-making have happened... yet, so this will be an exercise in pure speculation (there, that should make everything nice and copacetic from a legal standpoint).
AAP convenor and Delhi chief minister Arvind Kejriwal was none too pleased with Dadlani after his remarks about the monk, leading to the one-time Pentagram frontman deciding to give up all political activity and affiliation. Making peace with Kejriwal — particularly in a time when the embattled Delhi chief minister is truly under the kosh — would be a fabulous gesture. Who knows? Maybe Dadlani can return from self-imposed political retirement and get back on stage to sing "Bachna ae kameenon, lo AAP aa gaya".

Perhaps Dadlani has a future as a career politician. It's hard to say. But at present, he's a musician and within the industry, he's been involved in few more notable feuds than the one with Yo Yo Honey Singh. We're not sure what sparked off this ill-will between the two (not sure we care either), but it's time to squash that beef. Making peace with ol' Yo Yo, preferably in a public setting, would be a good way to go.

Wait a minute. Stow that thought. There is no reason for anyone to make peace with Pritam. No reason whatsoever. What we're referring to is a possible rapprochement with the mic stand community as a whole. It may be recalled that Dadlani famously hurled a mic stand at a bunch of hecklers during a Pentagram set at 'Mosh Mania'. The mic stand community has been in shock ever since and we're told that particular mic stand just hasn't been the same since.

Why not? Cows are cool. They aren't the ones going out and beating, hacking, lynching people to death. And there's a bonus benefit: Making peace with cows will bring Peta firmly into your corner. Result!
Perhaps a visit to South Korea's Haesindang Park might also be in order. Why? No reason, except to make peace and atone for a lifetime of impersonating the object the park seeks to memorialise.
Politics
Singh's advisor said the chief minister will not meet Sidhu till he publicly apologises for 'derogatory social media attacks'
India
This year, Eid al-Adha is being celebrated amid the fear of resurgence of the coronavirus pandemic after a drop in the number of active cases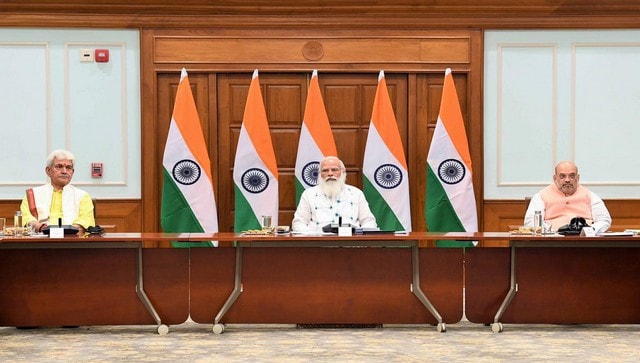 Politics
Let us look at a few smaller equations and solve the larger riddle where Opposition politics stands now