On Gandhi Jayanti, a screen and stage guide to Mahatma Gandhi's life and times
From the film Gandhi starring Oscar winning actor Ben Kingsley to Lage Raho Munnabhai, filmmakers and playwrights have always been fascinated by the Mahatma.
The father of the nation, one of the architects of our Independence, Mohandas Karamchand Gandhi, later known as the Mahatma, was born on 2 October 1869. Today — the occasion of Gandhi Jayanti — would have marked his 147th birthday. All these years after his passing, filmmakers and writers continue to be fascinated by the Mahatma's life. Hundreds of films, plays and books have been written in honour of the Mahatma and have paid homage to him. Here's a film and stage guide to the man known as Mahatma Gandhi:
Gandhi (1982)
Director Richard Attenborough's magnum opus starring Ben Kingsley as the Mahatma is a must watch for his performance; even if the idea of a foreigner playing our Mahatma is not very particularly palatable to everyone.
The film begins with a young Gandhi, a British-trained lawyer, forsaking all worldly possessions to take up the cause of Indian Independence. He battles the resistance of the British Government through a policy of non-violence and endeavors to make India independent without any blood shed.
Gandhi won eight Academy Awards, including Best Picture, Best Actor, and Best Director.
The Making of a Mahatma (1996)
This is a joint Indian-South African produced film; directed by Shyam Benegal and is based on the book The Apprenticeship of a Mahatma by Fatima Meer (who also wrote the screenplay) about the Mahatma in the making. It documents the years he spent in South Africa as a barrister.
The film documents the famous incident in Gandhi's life that made him take up the cause of fighting for Independence against the British. As the barrister is travelling in a train, dressed in the Western suit he then favoured; he is thrown out of the first class compartment because of his race. He is also shoved out on the footpath for daring to walk close to a bureaucrat's premises; and beaten and abused without any recourse to justice. This incident shakes him and he decides to fight the Britishers in his quest to make his country independent.
Maine Gandhi Ko Nahi Mara (2005)
This Anupam Kher produced and Jahnu Barua directed film stars Anupam Kher and Urmila Matondkar in lead roles and is a fictionalised account of events surrounding Gandhi's assassination by Nathuram Godse.
A celebrated Hindi professor; Uttam Chaudhary (Anupam Kher) falls victim to dementia; who believes he has killed Gandhi. Trisha, his daughter (Urmila Matondkar) helps prove his innocence.
Mudhalvar Mahatma (also known as Welcome Back Gandhi) (2014)
This A Balakrishnan directed film stars  stars S Kanagaraj as Mohandas Gandhi. The movie's music was written by the late Ilaiyaraaja, with lyrics by Bharat Acharya, and the movie's plot explores how Gandhi might react if he was still alive and visited modern day India. An eight song soundtrack is set to be released shortly after the film's debut.
Lage Raho Munna Bhai (2006)
This sequel to the hugely successful Munnabhai MBBS film has Munnbhai fall in love with a radio jockey (Vidya Balan) who wants to save an old age home from being taken over by a unscrupulous builder. Munna, who is now masquerading as a professor specialising in the life of Mahatma Gandhi, must now battle his very own forces and the builder. But he has one ally on his side — none other than the great man, Mahatma Gandhi himself. Only trouble is that Munna may have problems convincing everyone about this presence — as he is apparently is the only one who can see and hear Bapu.
Me Nathuram Godse Boltoy by Pradeep Dalvi (1988)
Pradeep Dalvi's controversial play has ruffled many feathers. In 1989, the playwright was denied permission by the Maharashtra government to stage the drama. After its brief resurrection nine years later, the state government has now banned the play.
The play documents the events surrounding Gandhi's assassination and what led Godse to kill him. According to Tushar Gandhi, Gandhi's great-grandson, the play creates martyrs of murderers who after "murdering him (Mohandas Karamchand Gandhi) are now trying to murder his memory".
As all things controversial and banned, it is available to read online.
Sammy! The word that broke an empire (2016)
'Sammy'is what the British used to call Gandhi; a play on the word 'Swami'. The play is a lively debate between Mohandas, the man, and the irrepressible Mahatma in him, the play highlights Gandhi's relationships and how he changed everyone he touched. Sammy! is the result of several years of research on Mahatma Gandhi by Partap Sharma.
Gandhi The Musical (2016)
The life of Bapu told as a Broadway musical? If it seems too incongruous to be true, then you have to see this production by the theatre group Silly Point. Abhishek Krishnan and Chirag Vohra play the younger and older versions of Gandhi, respectively, in this Danesh R Khambata directorial. All of the major life events in Gandhi's life — from his arrival in South Africa to his participation in protests against the British rulers there, return to India and subsequent career in the struggle for independence, and assassination — are charted in original song and dance numbers. A fun introduction for a younger generation that wants to discover the human and humane side of the 'Father of the Nation'.
Mahatma vs Gandhi (1998)
Feroz Abbas Khan's play was hailed as "one of the finest English plays to emerge from India" by the likes of the New York Times. It is one of the few productions that looks at Gandhi, flaws and all, instead of being a hagiography. Headlined by actors of the calibre of Kay Kay Menon and Naseeruddin Shah, Khan's play focused on the relationship between Harilal and his father. Shah lost weight, trained in how to spin the charkha and was hailed for his portrayal of Bapu.
Find latest and upcoming tech gadgets online on Tech2 Gadgets. Get technology news, gadgets reviews & ratings. Popular gadgets including laptop, tablet and mobile specifications, features, prices, comparison.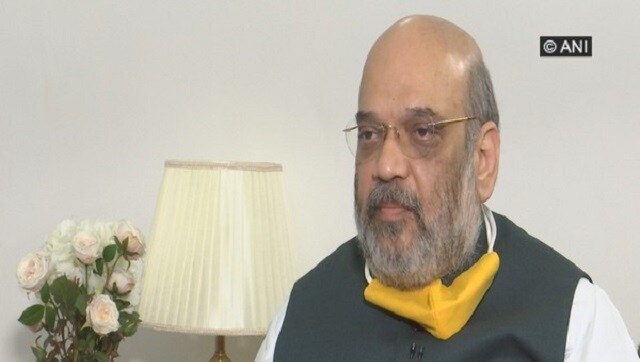 India
The home minister said that Jammu and Kashmir will always remain an integral part of India and warned the People's Alliance for Gupkar Declaration of 'going against the national interest'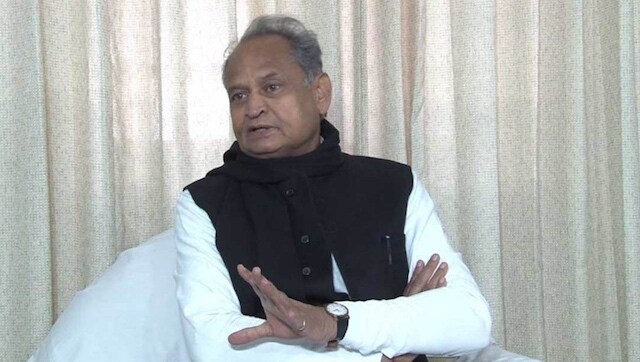 India
While several party leaders echoed Sibal's comments in an interview with a newspaper, Gehlot said that there was "no need" for Sibal to speak about internal issues in the media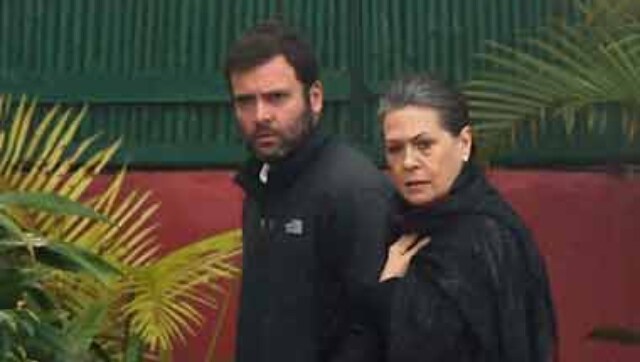 Politics
At the national level, the Congress needs to revive itself to provide the necessary framework for a national Opposition