On BBC's 96th anniversary, a throwback to its most memorable TV shows, from The Office to Sherlock
A testament to the changing cultures and hegemonies, BBC has successfully stood the test of time, airing quality content, from news to TV shows.
In the first half of the 20th century, 18 October, 1922 to be precise, a small phenomenon of sorts began. The British Broadcasting Company, also referred to as BBC, was founded on this day almost a century ago. Having been a testament to the changing world, and its consequent cultures and hegemonies, BBC has successfully stood the test of time, bringing quality content to consumers, whether news or entertainment. What began as a radio service, soon branched out into broadcasting till it almost became synonymous to England's most reliable and sought after channels for content on television. On its 96th anniversary, here is a look at BBC's most popular and memorable television shows.
The Office
The mockumentary sitcom began in 2001 and was solely responsible for making the much-hyped 'Brit sense of humour' a talking point in the 2000s. The series won the Golden Globe and a Peabody Award in 2003. Set in the dreary London suburb of Slough, The Office, created by Ricky Gervais (who also directed and acted in the series) and Stephen Merchant mapped the daily lives of employees at a dysfunctional workplace. Steeped in Gervais-esque black humour, the series portrayed a perfectly deadpan and incompetent David Brent (Gervais) whose delusion made him believe he was both a funny and an excellent boss. Who can possibly forget Brent's truisms — "You just have to accept that some days you are the pigeon, and some days you are the statue."
Sherlock
2010's BBC series, on Arthur Conan Doyle's popular sleuth, took the world by storm. From spiked TRPs to fan pages, Benedict Cumberbatch's Sherlock had most people enjoying the novel treatment that Mark Gatiss and Steven Moffat gave to the characters. Cumberbatch came in almost with 'the symptom of the postmodern age of production' coupled with Sherlock's vulnerabilities, for the first time ever. Doyle's hard exterior of the detective slowly disintegrated to expose dysfunctional yet endearing qualities of a man who can solve any crime. The antagonists portrayed in the series transformed themselves (a detour from the original) and attacked Holmes' emotional faculties much more than his mental ones, considering that it would be the detective's undoing. With a stellar cast and poignant performances, Sherlock weaved a narrative of keen storytelling as well as intelligent writing.
Blackadder
One of the most popular '80s sitcom, Blackadder was a perfect blend of intelligent cynicism, witty farce and engaging dialogues that often consisted of protracted similes. The first series, The Black Adder, was written by Richard Curtis and Rowan Atkinson, while subsequent episodes were written by Curtis and Ben Elton. The shows were produced by John Lloyd. BBC's most lavish show of the time, Blackadder was bolstered with huge sets, several extras and a meticulous post-production. Atkinson essayed the role of Edmund Plantagenet, the frail youngest son of the bellowing King Richard IV (Brian Blessed), who is largely ignored in favour of his equable brother Harry (Robert East). The times fall heavy on Edmund till he decides to revolt (though secretly), and try to overthrow his family and capture the coveted throne. Atkinson's series, which was initially very close to a complete cancellation, became UK's talking point and achieved cult status after release of the first series.
Peaky Blinders
BBC's 2013 crime drama was set in 1920s Birmingham, England in the aftermath of World War I. The series charted the exploits of the notorious Shelby family, headed by Tommy Shelby (Cillian Murphy). Being a primarily mafia group in Birmingham, the family is a stark departure from the conventional 'gangsters' depicted in pop culture. As the Peakys try hard to go the respectable way, the new nuisance in the form of a New York-based Mafioso forces the family, including Aunt Polly (Helen McCrory), Tommy's brothers Arthur (Paul Anderson) and John (Joe Cole), to revert to their old neighbourhood.
Luther
DCI John Luther's (Idris Elba) return to work after a spell of dismissal gave rise to this 2010 thriller. Elba's silent treatment with the character brought out the troubled demons of the past that he constantly dealt with. Series creator Neil Cross seemed to tread on conventional paths, especially with his motifs in the series — a brilliant but damaged rogue cop, a long-suffering boss, a genius killer and the like — yet, Luther managed to create a special niche within the more diverse genre of crime thrillers. Elba drained the character beautifully, transforming Luther into the shadow of a person he actually was. Elba's equal in performance was Ruth Wilson, playing a sort of female Hannibal Lector. She was brilliant, amoral, remorseless and scary.
Pride and Prejudice
The 1995 BBC mini series featured Jennifer Ehle and Colin Firth as Elizabeth Bennet and Fitzwilliam Darcy respectively, two individuals who manage to overcome their differences in social statuses and temperament to recognise their feelings for the other. Pride and Prejudice was one of the rare productions which did justice to Jane Austen's novel, the source material. Witnessing the cast undergo verbal spats with each member, using Austen's sharp wit and harsher sarcasm, was a true ode to the author's gift for the language and satire. The series' dialogues maintained the humour and sardonic characters that Austen built in arguably her most famous romantic novel.
Coupling
Steven Moffat's 2000 sitcom is almost entirely based on the antics of the six main characters. The show was inspired by Moffat's relationship with producer Sue Vertue, to the extent that they gave their names to two of the characters. Moffat's efforts with this series, revolving around six friends, were lauded after the show launched. Most comic critics termed Moffat's writing as original and inventive. Moffat found a voice through the narrative, even though there were frequent comparisons to American sitcoms like Friends and Seinfeld.
(All images via Facebook)
Find latest and upcoming tech gadgets online on Tech2 Gadgets. Get technology news, gadgets reviews & ratings. Popular gadgets including laptop, tablet and mobile specifications, features, prices, comparison.
Entertainment
Nishabdam will feature Madhavan as a celebrity musician and Anushka Shetty as a "mute artist."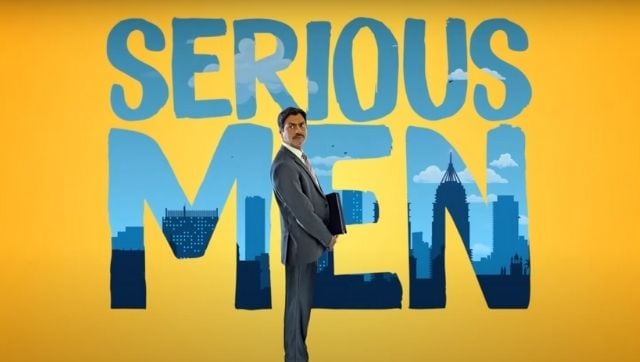 Entertainment
Netflix's Serious Men is directed by Sudhir Mishra and based on the novel by Manu Joseph
Entertainment
Bela Bajaria, the former local-language series chief who joined Netflix in 2016, was promoted over 18-year veteran Cindy Holland, who will be leaving next month.