Okja review round-up: A deeply humane film with great visual effects
Okja releases on Netflix on 28 June.
When Netflix's Okja first premiered at Sundance Film Festival this year, the debate of whether Netflix and Amazon should be allowed to screen their content at film festivals was taken to another level.
The film, which is a satirical take on the poor treatment of animals is the story of the genetically modified pig Okja.
Mija has been caretaker and constant companion to Okja (a genetically modified pig) at her home in the mountains of South Korea.
But that changes when family-owned, multinational conglomerate Mirando Corporation takes Okja for themselves and transports her to New York, where an image-obsessed and self-promoting CEO has big plans for Mija's dearest friend. With no particular plan but single-minded in intent, Mija sets out on a rescue mission.
Before you tune into see the film on 29 June on Netflic, here's what the critics have to say about the film:
The Hollywood Reporter was all praises for the film. Their review said, "Okja works as both fast-moving action comedy and allegorical fable grounded in heavy-handed critique of business ethics. The captive beast takes on metaphorical meaning as a kind of trophy for competing characters with conflicting self-interested agendas."
The UK website The Up Coming was all praises for the plot. It said, "While the energy flags in the second half, there's a powerful thread of pathos that runs through even its most madcap moments. The satirical take on capitalism and the media would have seemed trite, were it not for the fact that the bond between animal and human is played perfectly straight, rivalling ET for moments of heart-stopping, "please don't die!" panic. And its message isn't to be underestimated: it's a film that confronts the hypocrisy of eating animals pretending they aren't real by making its CGI creature a living, breathing embodiment of pathos."
Time Out really liked the visual effects of the film. "The creature effects are charming: Okja herself sits just on the right side of cute, and the sight of a whole load of Okjas waiting for the chop has some power to it. Visually, this is a classy affair: Darius Khondji's photography enhances rural and urban locations alike. But the pig-chasing antics and cartoonish corporate nastiness that dominate much of the film become seriously grating. Proceed with cochon."
Variety was also all praises for the animation, "Fast forward a decade to somewhere far from Mirando HQ, where Mija lives in a state of total naïveté, spending her days at Okja's side. These are charming scenes, reminiscent of "Pete's Dragon" (as she tosses real fruit to the animated creature) and "My Neighbor Totoro" (right down to the way Mija naps on the giant beast's belly), featuring great visual effects work on the creature, designed to look adorably dog-like."
Vulture says, "And so on. The film is packed with so many strange gems of moments, and while a few feel like Bong's losing the plot (specifically any time Okja decides to loosen her bowels), it always snaps back together. By the time Mija and Dano's crew find themselves at a hellish slaughterhouse, Bong's no longer messing around, even if the victims in question are CGI pig-hippos. For all its wackiness, Okja is also a deeply humane film. Even its final boss is never blown up to be any more than a garden-variety capitalist, which is, perhaps, the point."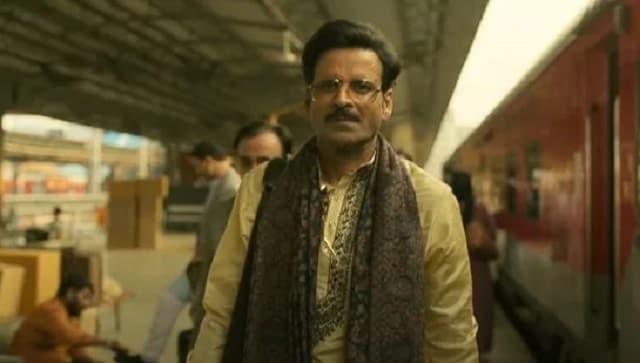 Entertainment
"We love you're part of this family, man," says Netflix India to Manoj Bajpayee
Entertainment
Written by Kanika Dhillon and directed by Vinil Mathew, Haseen Dillruba releases on Netflix India on 2 July.
Entertainment
The film follows a woman fighting for humanity in a future where an artificial intelligence soldier has determined the only way to end war is to end humanity.