Official CEOgiri season 2 review: Sumeet Vyas shines in an otherwise unrealistic, borderline soap saga
There is no semblance of realistic office politics in the provocative Arre web series Official CEOgiri.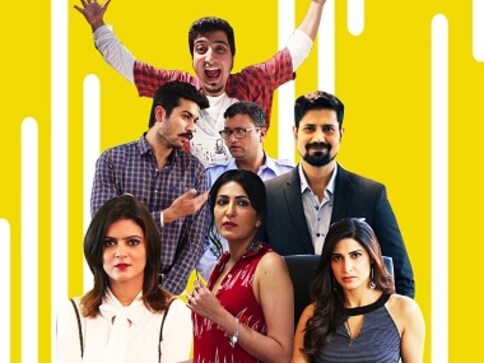 After he made waves as Mikesh in the The Viral Fever's Permanent Roommates, Sumeet Vyas — the darling of Indian web series — has made a permanent place for himself on the Internet. There is something eminently watchable about this actor who comes close to Amol Palekar in his endearing presence and the effortless ease of his performances. He can pull off any character without even trying to look it. Check out his earlier film Guddu ki Gun, where plays the friend of someone with a golden penis (yes you read that right!), or more recently, his new series on Arré: "Official CEOgiri".
Sumeet plays the title role of a CEO in this second season of Official Chukyagiri. Season 1 revolved around the character of an intern, Chukya, played by Sunny Kaushal. Sumeet, who made an appearance in one episode as D Sir, is now the main protagonist while Chukya plays his loyal assistant.
Dilawar Rana aka D Sir runs a digital agency, ridiculously called Analogue and is anything but a boss. He hides behind a drone and makes his presentations to clients from his little hole, via the drone. The only man allowed to see him is his janitor chacha (Gopal Datt), who has the best line : "Hamari generation abhi bhi savings karti hai..." When forced to face people inside his own office, Dilawar hides under a big, black umbrella as he walks through the corridors. You see, Dilawar is no ordinary CEO. He considers himself less than ordinary, since he has Social Anxiety Disorder.
That does translate into very S.A.D life. But his troubles have not even begun until his ambitious and scheming partner, Rati (Aahana Kumra), betrays him and walks out of the company, taking away all his clients. As one woman leaves the company, he quickly runs into another woman in his bedroom — his horny ex-wife, Mallika (Eisha Chopra).
Dilawar's life gets more complicated with the arrival of Mallika, who screams at him for never giving her a place in his life (Read: bed). She wants to help him; a decision which is questioned by Dilawar's lazy and opportunistic brother called 'Cash' (Pranay Manchanda), resulting in a crude conversation between the two.
The unnecessary scream fest alternates with trying-hard-to-be-funny fist fights between the brothers. The only welcome change amidst all this is the sexy vamp — Aahana as Rati — who flashes looks of despise at Dilawar as if she's looking at a rat. She thinks nothing of her betrayal and spews venom at him while he hides inside a bathroom. The names she calls him, might wound the ego of any man. But not Dilawar, who expresses his anger alone in his car by banging a toy camel around when he's upset with his ex-wife.
If all of the above seem as unreal as the virtual games you play, it is. There is no semblance of realistic office politics. Everything seems provocative. Every episode ends with some sort of betrayal, making it more like a typical soap saga of manipulations. The abruptness of characters' entry and exit, their weird relationships and stereotypical good and bad does little for the story. Dilawar's character trait of social anxiety seems rather forced, simply to bring in a fresh, new element into the web series. And oh, did we mention he also suffers from chronic acidity at heightened stress levels? That's where the blatant product placement of Digene comes in. Even when he fights with his brother over his food habits and the two go on about the virtues of the medicine, taking away whatever little involvement is left in the story. And it doesn't help at all that each episode comes after a week long wait. By then, no one really cares about these Digene sales guys pretending to be CEOs with disorders.
Through all this, you can count only on one person — Sumeet Vyas. Watch out for outbursts defined by a fantastic dialogue delivery: " Itna nazdik se mat baat kar, yeh kya romantic scene chal raha hai, tu nargis, main kya Raj Kapoor hoon, .. aur yeh chaata hai…"
also read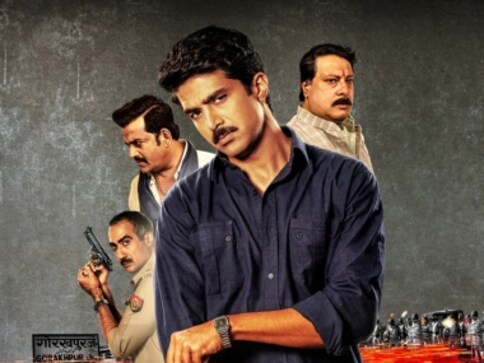 Entertainment
Rangbaaz director Bhav Dhulia on creating a 90's setting in 2018: "Creating the time, not only with the art direction but also with people, characters, motivation...was very tough. Characteristics of people were very different at that time and to replicate that was a huge challenge for every department."
Entertainment
Before Sumeet Vyas appears on ZEE5's The Story, the actor talks about his career, the future of web-based entertainment, and his love for stories.
Entertainment
Sumeet Vyas, the star of web series like Permanent Roommates and Tripling, spoke to us about how he's perfected his art and craft