Now that Vine has shut down, here's a throwback to the most memorable clips
Here are some Vines that might just stay with us for a very long time, as the app will be missed
Twitter announced on 27 October, 2016 that it would discontinue Vine, a video app launched in 2013 that played brief clips on a loop that struggled to compete with Facebook's Instagram and cut 9 percent of its global workforce.
While the news came as a surprise and disappointment to many, we couldn't stop reminiscing about all those numerous number of Vines we saw in the past. From creating web stars to showcasing some hilarious moments with celebrities, kids and pets, we are sure that Vines will now be a major part of many Throwback Thursday moments.
Here are some Vines that might just stay with us for a very long time, as the app will be missed by millions across the world.
A look at what will easily beat most Vines of all times. This kid had social media in splits with his crazy moves at a match during the 2014 FIFA World Cup, which were on loop a million times. Also, reminding us the several other times kids up-ed the cool quotient with their insane moves on Vine.
While we sat up right at this clip, a few seconds later we knew it was going to make it to this list some day.
Moving on to pets from dancing kids, Nelly, the selfie dog was all that we wanted watch and give a break to the human selfies for a while (actually for a little too long).
Wiggle Wiggle Wiggle, this cat just got jaws dropping.
From dancers to musicians, we might have just seen them all.
Vine, of course did not leave the celebrities: Like capturing one of these unexpected or rather missed moments of Lady Gaga and Leonardo Di Caprio.
While the US election is around the corner, some Hillary Clinton Vine may be?
Also, as the shutdown put everyone on throwback mode, a lot of people like Nash Grier, KingBach, Brittany Furlan among others who became internet stars with the opportunity of a few seconds of fame, were suddenly back in the limelight.
And then a few of them who today have massive following on social media, took to Twitter to bid goodbye.
Bye bye old friend. Thank you for everything ❤️@vine https://t.co/GuNmLHBb1f

— @BrittanyFurlan (@BrittanyFurlan) October 27, 2016
REST IN PEACE 😭😭 #VINE pic.twitter.com/8Uqx1poLFQ

— Curtis Lepore (@curtislepore) October 27, 2016
Honestly @vine made SO many dreams come true for me... It's so sad to see it finally go 😕

— Alx James (@AlxJames10) October 27, 2016
So here is one last from one of the Vine sensations:
World
The meeting comes nearly two weeks after Prime Minister Narendra Modi held talks with US president Joe Biden in Washington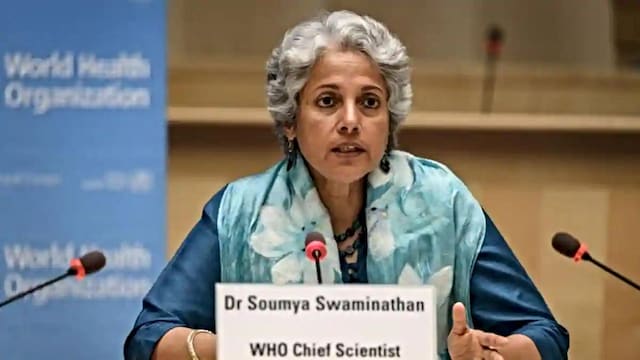 India
Taking to Twitter, Swaminathan said the WHO has been working closely with Bharat Biotech to complete the dossier.
India
Last month, the Ministry of Electronics and Information Technology (MEITY) had told the court that Twitter has appointed CCO, RGO, and Nodal Contact Person in compliance with the new IT Rules