Not your typical celebrity snorefest: The interview that revealed an unexpected side of Amitabh and Arnab
The Amitabh Bachchan interview with Arnab Goswami spanned a range of issues and revealed an unexpected side of both.
A few days ago, President Pranab Mukherjee made a statement that the Bofors kickbacks enquiry was a media trial. So, keeping that in mind, over the next few days, if you switched on the telly, it seemed that Amitabh Bachchan had decided to submit himself to a media trial. Being a brave man he decided to do so in the highest court of the country. The one presided over by Judge and Jury, Arnab Goswami.
Now I'm not a big fan of Arnab Goswami's celebrity interviews. I've watched his interview of Salman Khan and of Shah Rukh Khan. Goswami was so giddy and light-headed that you couldn't sit through the entire interviews. With Bachchan, the actor usually waxes eloquent about his films so many times and is so politically correct, there's nothing to look forward to in an interview with him. Surprisingly though, this time, it's quite the watch.
Of course, it wasn't the only interview that Bachchan gave over the weekend. I saw one being conducted on NDTV, which revolved mainly around Piku. Rajeev Masand interviewed him as well for CNN-IBN. The first was the usual: the "Mr Bachchan-you-are-the-best-actor-in-town" variety. The second simply had questions posed to the actor with no follow up questions. So Bachchan may as well have filled in a questionnaire.
Goswami's stood out in this crowd. First, it was nice to see Bachchan dressed normally. Not in eye-poppingly bright trackpants or wrapped up in a jamewar shawl that made you wonder whether it was snowing in Mumbai.
The fact is, Amitabh Bachchan is the biggest star in India. His life has also not been limited to just cinema. He has broken first bread and then relations with the Gandhis. He was pilloried for his alleged involvement in the Bofors scandal, of which he never speaks. He's seen stardom and failure in equal share. It's all quite exciting. The problem is, because everyone is so in awe of him, rarely do you see an interviewer put him on the stand. They usually just genuflect before him.
Goswami had his best bedside manner for this interview, but he asked questions without being vociferous or letting Bachchan off the hook. And in a nod to his Dr Jekyll avatar reserved for celebrity interviews, Goswami admitted that he was soft and kind to anyone who is not a politician. And then, he promptly asked Bachchan whether he would join politics ever again. Nicely done.
Bachchan is a very intelligent man, which is evident every time he answers a question. His are well-thought out and lucid responses, without either frivolity or gravitas. He also has a knack of deflecting unpleasant questions and delivering unheard anecdotes that can distract a dumber interviewer. For every deflection or obfuscation, though, Goswami had a counter question or statement. It's this thrust and parry which made Frankly Speaking fun to watch.
What was impressive was that from get go, Goswami set the tone for the interview. He was polite and persistent even when discussing not-entirely-pleasing topics. He got Bachchan to speak about Salman Khan – the bête noire of Bollywood and the one who shall not be spoken of. Goswami's contention was that the film fraternity rallies around its own even if they are in the wrong. Bachchan pointed out all fraternities rally around each other and that even in the media fraternity, most newspapers won't pick on each other and that the law will always take its own course. To which, Goswami offered the example of the media criticising both Tarun Tejpal as well as media houses during the Niira Radia controversy.
Goswami also commented on how the film fraternity pussyfoots around the political fraternity. Surprisingly Bachchan agreed with him and admitted that Bollywood (and Bachchan himself) didn't want to upset the "powers that be". Not nodding his head in agreement, which seemed to be the style of questioning on other channels, Goswami said that Bachchan's statement didn't hold water because of the kind of public support and clout that Bachchan has. He said he refused to believe any political party would "go after" Bachchan and get away with it.
When questioned about his seeming lack of spine, Bachchan shared an anecdote for what seems to reveal a bit of persecution complex. He spoke of how every day during the Bofors scandal, he would read the letters to the editor in a newspaper, where one man would keep asking Bachchan to answer a list of questions on his involvement in the Bofors case. One day, not being able to take it anymore, Bachchan called the editor, found the letter writer's name and address and drove down unannounced to meet the gent at his home in Kemp's Corner. Bachchan sat with him for three hours and answered all his questions. After Bachchan returned from England, after the courts cleared his name there, this man called him and said that Bachchan must lie low and not draw attention to himself. This was given as an example of why Bachchan doesn't stick his neck out in any situation. Who is this man? Is it a random person? Or is it an imaginary friend, much like I had an imaginary superhero pal in my childhood, who'd give me lots of dodgy advice?
Goswami did not pander to the self-pity or feeling of persecution. He stated what many of us feel — that our celebrities don't use their status to influence or build awareness about social or political issues. To which Bachchan maintained that celebrities are not political by nature. When asked about the beef ban, Bachchan said he didn't know anything about it. He didn't know a law had been passed and said that if there was a law, then it should be followed. To which you couldn't help but think that instead of the copious tweets that Bachchan puts up every night, maybe he should read some news online as well.
You have to give Bachchan credit for being honest enough to say that actors want to stay away from controversy because they don't want anything to affect their films. Even if you think that's a little spineless, especially for someone of Bachchan's stature, you have to give him full points for honesty. And to Goswami for making him comfortable enough to say so. It does take guts to admit on national TV that you don't have the strength of conviction to stand up for what is right. Bachchan claimed he has no influence or connection to politics, but Goswami didn't let him off easy. He simply pointed out all of Bachchan's political connections over the decades – from the Gandhis to the Samajwadi Party to Narendra Modi. So Bachchan's claims that he's in a weaker position than most didn't make sense.
This is also the first time that Bachchan spoke in detail about Bofors and the way the media had attacked him. He said he'd always advise people to not take on the establishment. He spoke about the role of film people in politics and in influencing civil society, and also about his fallout with the Gandhis and Amar Singh. (He denied both.)
There were comments at which you couldn't help but marvel, like when he said he didn't feel angry with the Emergency but – in response to the shock on Goswami's face - added that it was "perhaps the wrong decision" and "democracy was being curtailed" including with the film industry. There was the anecdote of how during the Emergency there was a bizarre rule that action sequences couldn't exceed 90 feet. This was said in response to Goswami asking Bachchan if he'd ever discussed his views on the Emergency with the Gandhis.
Through it all, whether you agreed with what Bachchan said or not (and much of what he said made me feel let-down by his piffling away the impact a celebrity can make and Bachchan's lack of wanting to take responsibility), you couldn't not be impressed that Bachchan was at least willing to make the statements he did, on camera. Goswami spoke for many of us when he said that it was disappointing to hear that Bachchan had decided to play it safe. But you could appreciate what Bachchan said: at the age of 73, he simply wants to live a peaceful life. If there's one thing that Goswami's interview brought across was the frailty of celebrity – that too of no ordinary celebrity, but that of Amitabh Bachchan.
You have to give credit where due: if it wasn't for Goswami's persistence and calm questioning, we'd never have known that the angry young man of the Seventies has turned into a peace-loving old man in his Seventies.
Find latest and upcoming tech gadgets online on Tech2 Gadgets. Get technology news, gadgets reviews & ratings. Popular gadgets including laptop, tablet and mobile specifications, features, prices, comparison.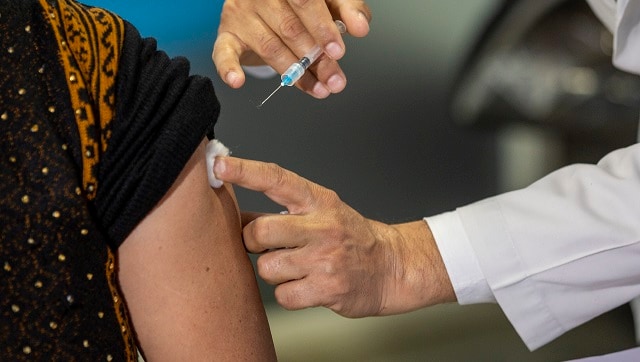 India
The COVID battle has been the modern world's biggest conundrum. Almost all countries had to choose between life and livelihood. India chose both
World
America and the world would be foolish to embark on a vengeful hunt of Trump's legacy instead of dealing with the real danger to free speech: Big Tech, the new colonisers.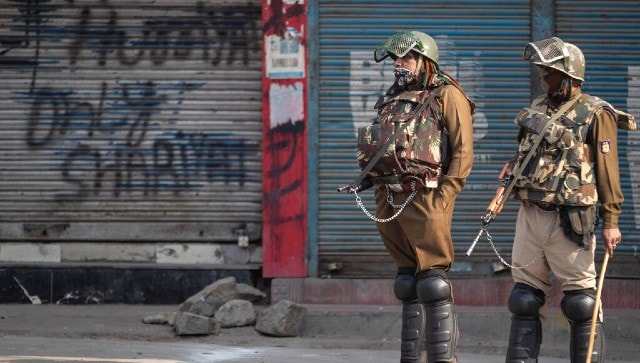 India
The liberal veneer of 'Kashmiriyat' once again slipped to bare the real agenda of separatism and terror in Kashmir: Islamist fundamentalism