Not just Shivaay: Ajay Devgn has been showing interest in direction since the 90s
During the making of Major Saab (1998) when director Tinnu Anand was unwell and had to be hospitalised, it was Ajay Devgn who ended up directing Amitabh Bachchan for a few days.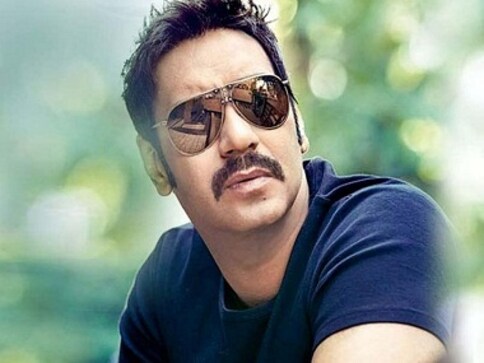 With Shivaay (2016) Ajay Devgn is all set to add a new dimension to his career. A thriller shot against stunning Bulgarian backdrops, Shivaay is a high-octane action extravaganza that not only stars Devgn in the lead along with Sayesha Saigal — the daughter of actors Shaheen and Sumeet Saigal and also the grandniece of Saira Banu — but the film is also directed by Devgn.
He 'officially' debuted as a filmmaker with the romantic drama U, Me Aur Hum, (2008) but judging by the visuals in its trailer, Shivaay finds the filmmaker within the actor hitting the right spot.
One of the few actors from his generation who is well versed with the nuances of filmmaking, Devgn always showed signs of directing a film. Right from an early stage in his career the chatter about him graduating to becoming a bonafide director never ceased to surround him. In the past many actors directed themselves but unlike Raj Kapoor or Feroz Khan, Devgn silently experimented behind the camera before taking the plunge.
Known to operate the camera, the sight of Devgn calling the shots on some occasions was not too uncommon. In fact, during the making of Major Saab (1998) when director Tinnu Anand was unwell and had to be hospitalised, it was Devgn who ended up directing Amitabh Bachchan for a few days.
The manner in which Devgn became a director somewhere mirrors the fashion in which Dev Anand donned the mantle of director — Dev Sahab directed Teen Devian (1965) but did not take the credit as he was not sure if the audiences would like the film. He kept it low key by shooting in black and white instead of color, which was already the norm by then. In the late 1990s, it was rumored that Devgn directed several key portions of both Pyar To Hona Hi Tha (1998) and Hindustan Ki Kasam (1999) even though it was Anees Bazmi and father Veeru Devgan who were officially credited respectively.
Those who were close to Devgn knew that the liberal use of the telephoto lens, especially in Pyar To Hona Hi Tha's teaser was signature Devgn. Perhaps Devgn also polished his craft on the ill-fated Raju Chacha (2000), a big budget disaster that he produced, which was officially directed by Anil Devgan, a cousin of the actor.
Most actors usually graduate to becoming directors or producers to boost their careers or experiment with roles that usually would not come their way, and Devgn's foray into direction seems to have been fueled by the same quest. When Devgn decided to direct U, Me Aur Hum the thought of shifting gears by portraying a role that many would not have ideally imagined him in might have been paramount.
Interestingly, this was also a phase when Devgn's wife, and actor, Kajol, was going through a transition and had done only two films in almost a decade, Kabhi Khushi Kabhie Gham (2001) and Fanna (2006). When seen from the eyes of Devgn, the director, U, Me Aur Hum comes across as more of a vehicle for her than him. Unlike Raj Kapoor with Aagor, Feroz Khan with Apradh, Clint Eastwood with Play Misty for Me or Rakesh Roshan, who produced Kaamchor that featured him in the lead, Devgn did not focus as overtly on himself with U, Me Aur Hum.
Shivaay is diametrically different from U, Me Aur Hum and more up Devgn's alley. It seems like Devgn's decision to direct the film himself appears to be a ploy to exercise complete artistic control in executing his vision. The only other actor of significance from Devgn's generation who became a director is Aamir Khan with Taare Zameen Par (2007) but the reason why he stepped in was completely different.
Khan had originally started the film with writer Anmol Gupte directing as well but legend has it that the actor lost faith in Gupte's ability to direct after he saw some rushes. While the two might seem different it's intriguing to see how similar both Khan and Devgn really are. Both chose to concentrate on a singular project and are completely involved even if the are not producing. Both have the unique capacity to offer a third-person perspective even to their own selves while working on a project but what gives Devgn an edge over Khan is that unlike the latter he doesn't strike as someone who is burdened by the scope of his stardom.
For someone who started off as an action star with Phool Aur Kaante (1991) and Jigar (1992), Devgn went through a phase of some atrocious films before he packed in a sensitive performance in Mahesh Bhatt's Zakhm (1998), for which he won his first National Award. He followed it up hits like Hum Dil De Chuke Sanam(1999) and Kachche Dhaage (1999) and left a huge impact in the early 2000s with typical taali-seeti performances in Rajkumar Santoshi's Lajja (2001) and Ram Gopal Verma's Company (2002).
Later he essayed Saheed Bhagat Singh in Santoshi's The Legend of Bhagat Singh (2002) that fetched him second National Award and went on to have a bevy of flourishing franchises – the Golmaal and Singham series. Perhaps its time Ajay Devgn, the director, to come up with something along the lines of a contemporary Qurbani (1980) or Bombay 405 Miles (1980) that would be ideal for Devgn, the actor.
India
The brother of Rajasthan Chief Minister Ashok Gehlot was summoned by the Enforcement Directorate last month as well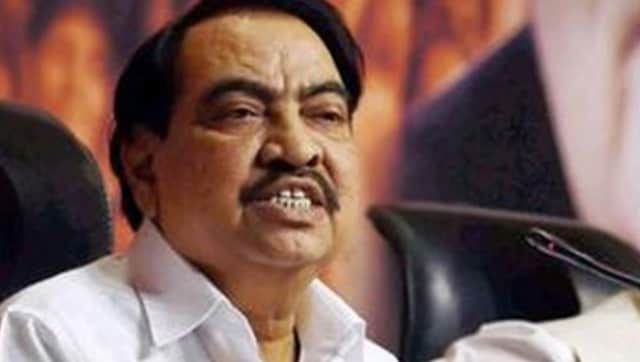 India
A single bench of Justice N W Sambre directed Mandakini Khadse to appear before the Enforcement Directorate (ED) every Tuesday and Friday from 17 October to 29 November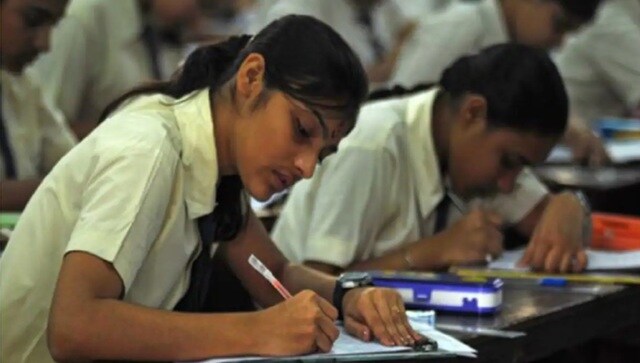 India
The official website of the TNEA has also put out the vacancy list after the third round of general counselling.