Norman Gimbel, Oscar and Grammy winning lyricist for artists like Roberta Flak, Jim Croce, dies at 91
Norman Gimbel has been a lyricist for theme songs of Happy Days, Laverne & Shirley, and Angie as well as the Wonder Woman TV series.
Norman Gimbel, an Oscar- and Grammy-winning lyricist, has died at the age of 91.
The songwriter passed away on 19 December at his home in Montecito, California, his son Tony Gimbel told The Hollywood Reporter.
Gimbel was best known for writing the lyrics of Roberta Flak's 'Killing Me Softly With His Song', which won the Grammy in 1973 for Song of the Year and the English lyrics for 'The Girl From Ipanema' with his writing partner Charles Fox.
In 1980, he won an Oscar for Best Original Song, which he shared with David Shire for 'It Goes Like it Goes', featured in Norma Rae. 'Ready to Take a Chance Again' from 1978's Foul Play, 'Richard's Window' from 1975's The Other Side of the Mountain are his other works nominated for Oscars.
The duo also collaborated on Jim Croce's 'I Got a Name,' released the day after the singer's death in a plane crash 20 September, 1973. The song served as the theme to The Last American Hero (1973), starring Jeff Bridges.
They also wrote themes for the Garry Marshall comedies Happy Days, Laverne & Shirley, and Angie as well as the Wonder Woman TV series, starring Lynda Carter in the titular role.
Gimbel was inducted into the Songwriters Hall of Fame in 1984.
(With inputs from Press Trust of India)
Find latest and upcoming tech gadgets online on Tech2 Gadgets. Get technology news, gadgets reviews & ratings. Popular gadgets including laptop, tablet and mobile specifications, features, prices, comparison.
Entertainment
Taraji P Henson's Jacked will premiere on 17 November on Apple Podcasts, Spotify, and the Wondery App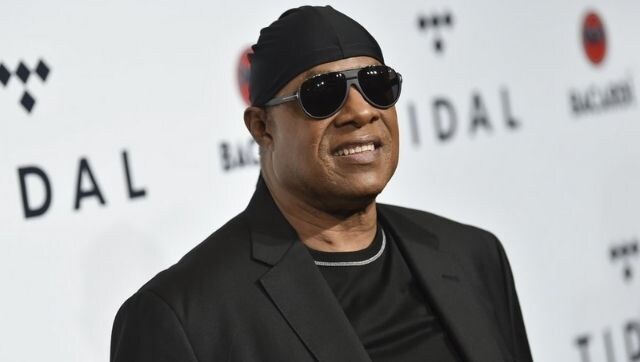 Entertainment
It's the first time Stevie Wonder released two songs at the same time
Entertainment
Gal Gadot, in a social media post, said director Patty Jenkins and writer Laeta Kalogridis will bring Cleopatra to "the big screen in a way she's never been seen before."