No more Anand: The endless death of Rajesh Khanna by TV
Rajesh Khanna was Bollywood's first superstar. And Anand was his iconic film. But there's something morbid about endlessly spooling that famous death scene on television, milking its filmi tragedy for all its worth.
The family was having lunch when Rajesh Khanna died. My mother stopped midway through ladling the dal to stare at the screen with dismay.
"Oh no," she said shaking her head. "Oh no."
On the television screen, on channel after channel, Rajesh Khanna lay dying on his Anand deathbed. He tossed his head from side  to side, he gasped for breath. But the visual was minus its filmi soundtrack. There was only the voice of the announcer talking about his death, interviewing sundry colleagues and stars about their memories of the man.
Strangely that gave it the feeling of hushed reality as the split screen showed the images of his house on one side and his filmi death bed on the other. That death bed had become the substitute for the place the intrusive camera dared not go – his actual death bed.
A few months ago there was a heated debate about exploitation when Havells fans featured Kaka in an ad, gaunt, frail and emaciated, but still gamely trying to put on the Babumoshai charm. "(T)he Havells fans commercial made me weep. As much for Rajesh Khanna as for myself," wrote Shobhaa De. The ad was "insensitive" groused others, stripping him of his dignity and exposing him to a new generation who knew him only as Akshay Kumar's rickety father-in-law.
But if that Rajesh looked like a shadow of himself, it is infinitely more morbid to surf from channel to channel and see the old young Rajesh dying over and over again. He seems  to be trapped in the throes of death, spooling endlessly on every channel without any respite.
When breaking news of disasters come without enough footage we see the same clips over and over again. That's what happened with Rajesh Khanna's death. His Anand death from 1971 has become the stand-in for his real off-camera death in 2012.
It was inevitable that Anand  would become part of any television obituary of Rajesh Khanna. His famous line "I hate tears" would  be woven into every remembrance. He had so many songs with "zindagi" in it that one would be hard-pressed to choose one for any Rajesh Khanna tribute. But that death clip from Anand overwhelms the zindagi of Rajesh Khanna.
For generations of Indians, Rajesh Khanna was romance. When RD Burman and Kishore Kumar died, a large part of that romance died with them. Now with Rajesh Khanna's passing the curtains have come down with finality. The young women who were ready to slit their wrists for him are now matronly, many of them grandmothers. If they had once hidden a picture postcard of Kaka in their schoolbooks, that postcard has long crumbled to dust. They will mourn Kaka as much as they will mourn the idea that once they were foolish enough to think about slitting their wrists for him.
Rajesh Khanna was the star of the first Hindi film I ever saw though I confess as a little boy I went to see Haathi mera Saathi because of the elephants. And I got caught up, like the rest of the country, in the Rajesh Khanna wave that bowled over men and women.
In a Bollywood filled with Bengalis, he managed to pass himself off as a babumoshai to Kolkata's delight. "In a dhoti&kurta you showed the rest of India how truly elegant Bengal was" tweeted Rituparno Ghosh today. But at the same time Rajesh Khanna didn't forget to give his salaams to Bengal's own superstar Uttam Kumar.
He apparently watched Nishipadma dozens of times before it was remade as Amar Prem. "But still hats off to Uttam Kumar," he said and thus won my mother's heart. Over the years Rajesh Khanna had become a crinkly-eyed caricature of himself, the superstar who thought he had made a pact of Amar Prem with his audience. Yet despite his ups and downs some of that affection stayed. It made my mother sad to watch him do his Havells fan ad.
As she watched Rajesh Khanna die in Anand over and over again today, my mother said "Why did he have to do that film?" as if that 1971 film somehow was a curse that reared its head in 2012. She was right in a way. That film was a classic but we don't  need to milk its tragic ending for tears anymore.
Rajesh Khanna is dead. We should mourn his passing and  celebrate his life and what he meant to us. But can we do that without killing him over and over again on our televisions screens? That is nothing short of death by a thousand cuts of the same clip.
Find latest and upcoming tech gadgets online on Tech2 Gadgets. Get technology news, gadgets reviews & ratings. Popular gadgets including laptop, tablet and mobile specifications, features, prices, comparison.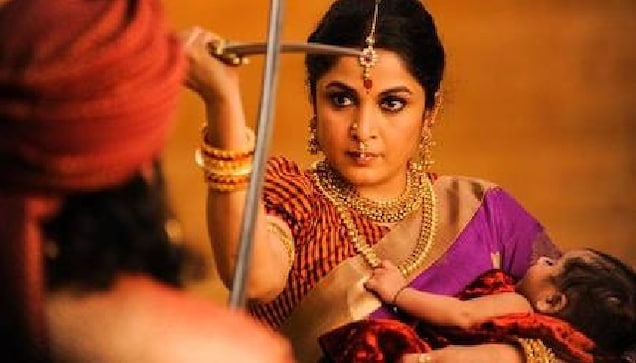 Entertainment
Titled Baahubali: Before the Beginning, the Netflix show is an adaptation of Anand Neelakantan's The Rise of Sivagami — the prequel novel to the 2015 film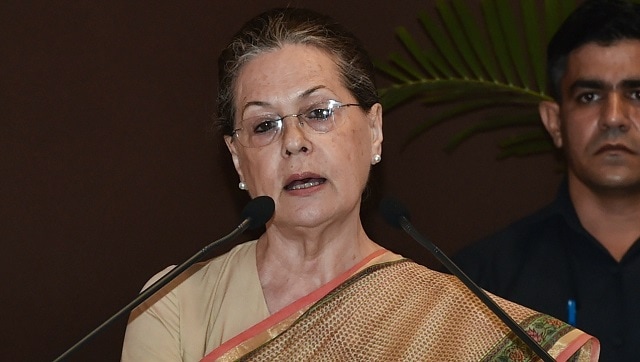 Politics
Azad was the senior-most leader among the 23 dissenters who had last month written a letter to Sonia Gandhi seeking changes in the party leadership
Arts & Culture
In Nothing to Lose: The Authorised Biography of Ma Anand Sheela, we have an account of Sheela's life, her relationship with Bhagwan Rajneesh, and the story of what actually happened behind the closed doors of the cult's ashram