No country for funny women: Comediennes vanishing from our films isn't a laughing matter
Unlike their male counterparts, comediennes in popular Hindi cinema are a rarity.
A few days ago, a tweet from this writer with a few images of Manorama to mark her birth anniversary led to people sharing their favourite memories of the iconic yesteryear comedienne.
Unlike their male counterparts, women comedians in popular Hindi cinema are a rarity. While good roles where a comedian can go beyond slapstick or body humour are sporadic even for men, women comedians barely even get any material to work on. Looking back at the manner in which a Manorama or a Tun Tun would just roll their eyes or sneer and later, a Shobha Khote or an Aruna Irani, who were mostly seen as boisterous characters when it came to comedy, one can't help wonder how women comedians have been robbed of a half-decent shot at greater glory.
Much like the skewed lead actor-actress equation where the former are ageless and the latter replaced once they hit their mid-30s, the male versus female comedians' equation, too, is unfairly slanted.
Since the 1960s, there have been more than a handful of male comedians who have transcended the boundaries of being 'character artists' and some such as Mehmood, Johnny Walker, Deven Verma, Kader Khan and Johny Lever even went on to attain a near leading man-like status.
But when it comes to women, there has been hardly anyone besides Aruna Irani in the 1980s, who perhaps came to be recognised as a star comedienne in her own right. Even then, Irani — when she was attempting comedy never got a film like say a Johar Mehmood in Goa (1965), Hong Kong (1971), Kunwara Baap (1974), Angoor (1982), Baap Numbari Beta Dus Numbari (1990), Deewana Mastana (1997) or Heerlal Pannalal (1999) where the comedian was a lead or shared screen space with a regular hero.
During the same phase, Manorama, Tun Tun, Shammi, Shobha Khote or Aruna Irani rarely got a role where they were more than secondary characters or sidekicks. None of the women had enough clout to produce films (to showcase their talents) like a Mehmood with Padosan (1968) or Chhote Nawab (1961) and later, a Bombay to Goa (1972), or was popular enough to be featured prominently as the comedian-plus-parallel lead rolled into one.
In the 1970s, as the concept of the superstar was being redefined first by Rajesh Khanna and later by Amitabh Bachchan, the comedian became the first casualty of the new world order. The 1970s mostly saw a Deven Varma or at times Mehmood, trying to fit into the narrative of the film beyond being a prop for laughs. But an Asrani, a Paintal and a Jagdeep were largely used as comic relief.
Around this time, the likes of Preeti Ganguly or Honey Irani were featured as the heroine's friend or the scary step-sister — and although Manorama and Tun Tun were around, they too were limited to rolling their eyes or stomping of the feet antics.
Once Bachchan transformed into a one-man industry by the early 1980s, the comedians were simply shunted out. They were there, but had they been missing no one would have missed them. The comedians got meaty roles in gems like Angoor or the middle cinema of Hrishikesh Mukherjee and Basu Chatterjee of the period or even the second wave of Parallel Cinema that gave us the peerless Jaane Bhi Do Yaaron, but even these didn't offer women comedians roles that would justify their talent.
Away from the movies, and on television, Mehmood, Kader Khan, and Johny Lever got their own TV shows; leading comediennes did not.
The way a Michael Phelps is blessed with a body that is best suited for swimming, certain actors find themselves typecast as comedians due to their physicality. Comedy in Hindi cinema is limited to actors of a certain structural variety — (generally) short, rotund, with eyes that could roll forever, and a quirky smile. Save Mehmood, Johnny Walker and Deven Verma, most of the other male comedians were a victim of this: Rajendra Nath, Agha, Dhumal, Mohan Choti, Mukhri or later, a Ram Sethi — who was 'Pyarelalji' the eternal sidekick of Amitabh Bachchan in films like Muqaddar Ka Sikandar, Lawaaris, Namak Halaal and Yaarana.
Even beyond Hindi cinema, if one looks at Tamil or Telugu films, comedians such as Senthil, Brahmanandam or the legendary Nagesh fall in the same slot.
Traditionally, most women comedians perhaps were also nudged into comedy because they could somewhere replicate the male comedian. Even in the south, the 'other' Manorama, best known in Hindi cinema for her role in Mehmood's Kunwara Baap, for the longest time suffered the same fate as her northern namesake, and Tun Tun. To gauge how rare it is for a woman comedian to come across a 'regular' role consider the example of the Tamil film Sathi Leelavathi (1995). Here, a star like Kamal Haasan had to convince director Balu Mahendra to feature Kovai Sarala, an actress best known for her comedy roles, opposite him. As Haasan was a big star, Mahendra wanted a 'regular' heroine to play his wife. The film was later remade in Hindi as Biwi No. 1 and while Anil Kapoor reprised Haasan's role, it was Tabu who played Kovai Sarala's role and not someone like a Ketki Dave or a Supriya Pathak, who might have suited the character better.
The combination of the Amitabh Bachchan One-Man-Industry phase and the southern remakes period of the 1980s inflicted the biggest harm upon comedians. They were demoted to being featured in parallel story tracks that were irrelevant to the narrative of the film and this made them dispensable.
In spite of this change, the male comedians were not impacted beyond a point. Like in the 1970s when Mehmood, Johnny Walker, Agha, Dhumal and Mohan Choti passed the baton to Asrani, Jagdeep, Deven Verma and Kader Khan, they passed it on to Johny Lever in the 1990s, who then made way for Rajpal Yadav and Boman Irani in the 2000s. But in the case of women comedians, there was no one to take over the mantle and slowly this space became vacant once Aruna Irani reduced her appearances. The only one who was slightly recognisable was Guddi Maruti but today there is no one who could carry on.
As for comedy on television there are many women comedians, but when it comes to headlining a show or bagging a film, the search ends with a Kapil Sharma.
Entertainment
Directed by Mahesh Manjrekar, Antim is described as a "gripping tale of two powerful men" with polar opposite ideologies
Entertainment
Raksha Bandhan, which went on floors in June, marks the second collaboration between Akshay Kumar and Aanand L Rai after Atrangi Re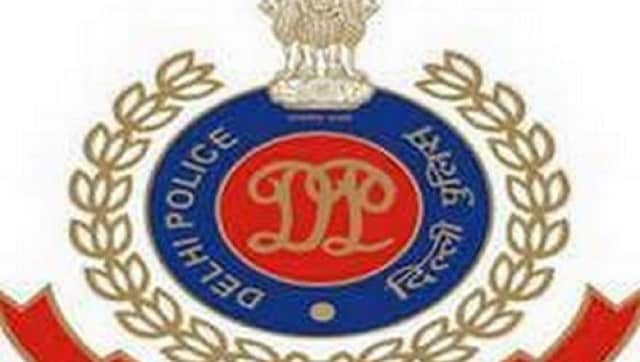 India
A criminal case has been registered at the Vasant Kunj North police station under relevant sections and the investigation is underway