Ninnu Kori movie review: Nani, Nivetha Thomas in a slice-of-life drama about love and life
A big thumbs up to Ninnu Kori. You should definitely give this film a chance. It might be a bit slow, but it's soothing in its own way.
There's a scene in Ninnu Kori where Uma Maheshwara Rao (Nani) tries to rekindle his past memories with Pallavi (Nivetha Thomas), much to the discomfort of the latter's husband Arun (Aadhi). It's cold on the hillock overseeing the skyline of San Francisco and Uma is slightly drunk.
He says that he can't help but speak the truth. After a point, Pallavi, who has had enough of Uma's constant blabbering about their past, slaps him and leaves the spot. A moment later, Uma cries. So does Pallavi, while Arun tries to console her. It's a poignant moment in this slice-of-life drama which forces the viewer to come to terms with what love means and how to deal with heartbreak.
Directed by Shiva Nirvana, Ninnu Kori feels like a trip down memory lane, which is filled with people we once loved (and probably still do) and what happens to us when life doesn't turn out the way we had envisioned. It's a scary proposition when a story feel so close to reality. It's supposed to make you feel uncomfortable because truth is uncomfortable, at times.
And when you get immersed in the story so much that you see a projection of your own life on big screen, it's almost like stepping into a time machine.
Uma and Pallavi first meet in Vizag, and before we know it, they are in love with each other. Pallavi convinces him that they should get married before it's too late, but then, Uma realises that he isn't well-settled in life to take care of her. Soon, Pallavi gets married to Arun, and the rest of the story is about how the three of them deal with the situation a year later.
Ninnu Kori is a character-driven film and Shiva Nirvana invests plenty of time in developing each of the characters who have to deal with their share of pain and turbulence in their lives.
Among the three of them, Pallavi goes through the most emotional turmoil as she learns to accept life as it comes; however, Uma clearly missed the bus. He romanticises his past so much that he finds it hard to accept the present and waits for a chance, which keeps eluding him. In Arun, played with plenty of grace by Aadhi Pinisetty, the story finds its anchor and we are forced to sympathise with his state of mind so much that you begin to care more about him that Uma in the end.
Arun is unusually silent, a tad too mature, and can take a punch, although he's also quite emotional by his very nature. What separates him from the rest is his pragmatism and the fact that he can be tremendously patient despite being cornered.
The first half of Ninnu Kori is filled with quite a few beautiful moments which will make you smile. Once the story shifts to the present, when all of the three characters find themselves under the same roof in San Francisco, it turns into a clash of different personalities. Uma is too flamboyant and outgoing, Pallavi is both fiery and realistic at the same time, and Arun is more sensitive to people's emotions than he seems.
It's a wonderful character study and each one of them displays their traits in the most banal situations.
Perhaps, the only aspect of this slice-of-life drama which feels like Shiva Nirvana and writer Kona Venkat took an easy route is the justification of Arun's decision to let Uma come into his life. Although it connects a thread, the closure which the three characters find because of this sub-plot feels like an anti-climax. The good part is that all the three actors nail the film's most emotional sequences and all you think of, in the end, is how well they lived in their respective characters.
Nani is terrific role as a jilted lover who finds it hard to come to terms with his life. Although he has a funny side, there's plenty of emotional weight that he carries throughout the film. It's a complete makeover for Aadhi, who has, so far, played macho roles, and his matured performance comes as a surprise.
The star of the film, however, is Nivetha Thomas, who aces her role to perfection.
She adds an extra edge to the conflict between the characters and it's a performance that you would want to absorb long after you watch the film. Karthik Ghattamneni's cinematography and Gopi Sundar's music are a major asset to the film.
The film also drives home the notion that love is transient and that in pursuit of happiness, you learn to move on from your past. All you are left with are memories of a bygone era, which are meant to shape your persona, not drag you down. It also questions the very idea of what it means to be happy.
Do you accept things and make peace with life? Or will you push yourself to the brink to get what you want? Who wins in the end, if you don't get what you want?
In essence, the very idea of Ninnu Kori is unconventional compared to what we are seeing in films in general; however, Shiva Nirvana and the star cast of Ninnu Kori make a convincing case to give life a second chance.
A big thumbs up to Ninnu Kori. You should definitely give this film a chance. It might be a bit slow, but it's soothing in its own way.
Entertainment
Photo-Prem is a funny, quintessential take on what we leave behind for memories but quickly loses potential with half-baked writing and slow pace.
Entertainment
Time to Dance is pulled down by its unexceptional story, prosaic dialogues and colourless performances by the leads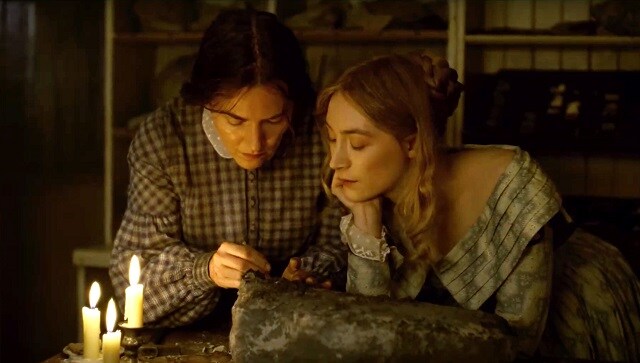 Entertainment
Ammonite suffers from a slowness, that intends to mimic the pace of life, but does not build or culminate into anything profound or satisfying.