Disney developing Star Wars stand-alone film centered on Boba Fett; Logan director James Mangold joins project
Disney is developing a Star Wars stand-alone movie centered on the bounty hunter Boba Fett.
Disney is developing a Star Wars stand-alone movie centered on the bounty hunter Boba Fett.
Logan and Cop Land director James Mangold is writing and directing the film, according to The Hollywood Reporter.
The untitled movie will be a part of the studio's Star Wars anthology of films, which are being spun-off as origin stories.
Solo: A Star Wars Story movie review — More of an amusement park ride than immersive storytelling
The first anthology film was 2016's Rogue One: A Star Wars Story, followed by Solo: A Star Wars Story, starring Alden Ehrenreich as a young Han Solo.
Boba Fett debuted in 1980's Star Wars: The Empire Strikes Back and re-appeared in 1983's Star Wars: Return of the Jedi as a mercenary for the Galactic Empire who brings Han Solo to crime lord Jabba the Hutt. He then appeared in George Lucas's much-maligned prequel trilogy, and his story is picked up in the animated television series Star Wars: The Clone Wars.
Despite having a helmet over his face and very limited time onscreen, Boba Fett, with his jet-pack and battle-scarred armor, attained a cult status.
Jeremy Bulloch played the character in the two movies and Jason Wingreen provided Boba Fett's voice.
"Some sources close to the project stress that the Boba Fett movie is in development, and not yet greenlit or dated. As they have before, things could always change," Entertainment Weekly said.
The next Star Wars release is slated to hit US theaters on 20 December, 2019 and has been directed by JJ Abrams.
Entertainment
As per Variety, Martin Scorsese's Killers of the Flower Moon will open in theatres on 6 October 2023 following which it will get a wider release on 20 October 2023. The film will later stream on Apple TV+ at an unspecified date.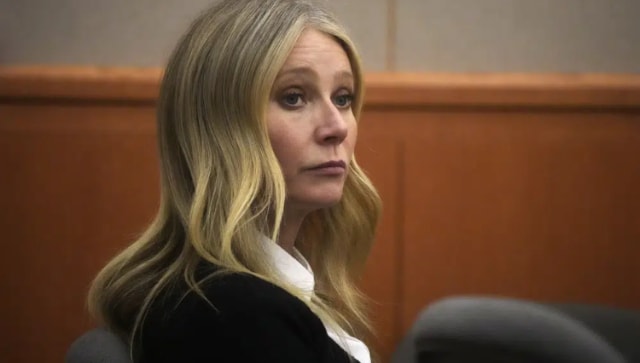 Entertainment
On the stand Friday, Paltrow said Sanderson knocked into her gently from behind but that the collision escalated as the two skidded down the beginner slope.
Entertainment
As the video further goes on to share glimpses of the actor's recovery journey after sustaining broken bones and severe injuries, it also shows Renner admitting that he would do it again if it is needed to save his nephew.