Netflix's The Umbrella Academy 2 tries to be more engaging than the first season, but misses the mark
The second season of Umbrella Academy dropped on Netflix on 31 July and is a better watch than its predecessor. But is that enough?
Robert Sheehan's character Klaus says something really insightful in Umbrella Academy: "Don't go chasing waterfalls, stick to the rivers and the lakes that you're used to." There couldn't be a better and succinct way to summarise the problem with Netflix's The Umbrella Academy.
The first season of the web-series adaptation of Gerard Way and Gabriel Bá's successful comic book series (of the same name) released last year and had far too many snags in its storytelling and execution. The second season dropped on the streaming platform on 31 July this year and is a better watch than its predecessor.
The premise of season 2 kicks off exactly where the season 1 ended. The six (or seven?) Hargreeves siblings spend the first season trying to prevent a cataclysmic explosion that wipes off the entire planet. In the last 10-15 minutes of the season 1 finale, we find out it is indeed this superhero septet which causes the apocalypse and by the end of it also manages to survive, while the world collapses into ashes. We see Number 5 (Aidan Gallagher) teleporting out with his siblings. And that's where season 2 begins.
(spoilers ahead)
Either due to the fundamental inconsistencies of time travel and alternate timelines, or perhaps Number 5 messing the calculations yet again, the Hargreeves gang pops out of an alleyway in Dallas in the early 1960s. Wait, there is a plot twist here... They don't appear together at the same time but are scattered throughout over a period of three years (February 1960 to November 1963). Number 5 appears last only to find out they weren't the only ones who travelled time. The apocalypse they survived in the original timeline (2019) followed them to 1960s as well. So, now they have another event of a global catastrophe to tackle which is to take place in 10 days. And, with that, we are thrown into an almost déjà vu of a ride — estranged Hargreeves siblings, each of them dealing with their share of personal problems, a sinister Commission which lets loose a trio of mercenaries behind these superheroes, and of course the freakin' apocalypse.
The underlying problem with the Umbrella Academy franchise is the reiteration of the same devices, leaving gaping holes unexplored.
This makes the viewing experience too tedious and dumbs down the narrative. The first season started on a promising note but somehow lost its tone somewhere midway. The "superheroes-must-save-the-world-from-the-doomsday" trope is so all-pervasive in the narrative that their identities beyond their superhero stature remain utterly unexplored. They do have their individual stories, but it's all single-tone. One never really sees a character arc of any of the seven Hargreeves. And honestly, what is superhero fiction without some semblance of reality?
In the second season, there are a lot of loopholes — some carried in from the first season and some new — that make the plot predictable and dull at the same time. Most notably, despite being a superhero franchise, we rarely get to see any superpowers of the Umbrella Academy gang. Apart from Number 5 doing his usual blinking in and out, either to tell (intimidate) people that he has superhuman abilities or to travel through space and time to 1982 and execute a blood-soaked assassination attempt under a pact with the Handler (Kate Walsh); Vanya (Ellen Page) showing the full potential of her limitless global catastrophic powers, that too only towards the end of the season, there isn't much to witness. Klaus continues his usual inebriated high trip with almost no ghost intervention, apart from Ben (Justice H Min), and then there's Allison (Emmy Raver-Lampman) who despite getting her voice back hardly ever rumours anyone to any substantial effect. Luther (Tom Hopper) and Diego (David Castañeda) are more scatterbrained than they were in the first season, so much that after a point they come across as a tad bit annoying. Sigh! These people could have been so much more than what they are in the show.
Having said this, one can't completely undermine the show's credibility, especially the second season that ends up being a better watch holistically than the first one. The fact that the Hargreeves septet blips into '60s America does make it interesting to watch, however cliched it may be.
It's a racist America where Civil Rights Movement is brewing hot, John F Kennedy's assassination is underway, hippie culture is making waves and hence it is opening doors to an inclusive society, lunar missions are being conceptualised, Vietnam War is about to happen and America is in loggerheads with the Soviet Union to become the world superpower with the one-upmanship of who's going to strike the other with their nuclear weapons. And, Umbrella Academy 2 takes the viewers through all of this in bits and parts. So while the Hargreeves lot is dealing with their own mess, so is the American society.
Vanya's storyline in this season is far better etched than what it was in the first season, and Page does complete justice to her role with her brilliant performance. Her relationship with her caregiver, Sissy Cooper (Marin Ireland), has been dealt quite thoughtfully and never does it come across as being a 'politically-conscious card trope' that often gets used in a lot of shows and movies these days. Allison too has her fair share of a story arc — getting married to Raymond Chestnut (Yusuf Gatewood), a fierce American Civil Rights Movement activist and thus also being a part of the movement — and quite metaphorically gets her own voice in this season. This season also throws some light on the Umbrella Academy's founder and father to the seven superpowered siblings, Sir Reginald Hargreeves. It seems there is more to his enigmatic and ruthless demeanour we were introduced to in the first season. We so wish the other Hargreeves were also given some story threads to explore and bring out their characters.
Following their love for cliffhangers, the makers of the show have not spared season 2 as well. The story ends with another groupie-blink back to 2019(?) but in a different (or parallel?) timeline. Who knows maybe the clock is ticking on yet another doomsday?
Rating: ★★ (out of 5 stars)
The Umbrella Academy 2 is currently streaming on Netflix.
Find latest and upcoming tech gadgets online on Tech2 Gadgets. Get technology news, gadgets reviews & ratings. Popular gadgets including laptop, tablet and mobile specifications, features, prices, comparison.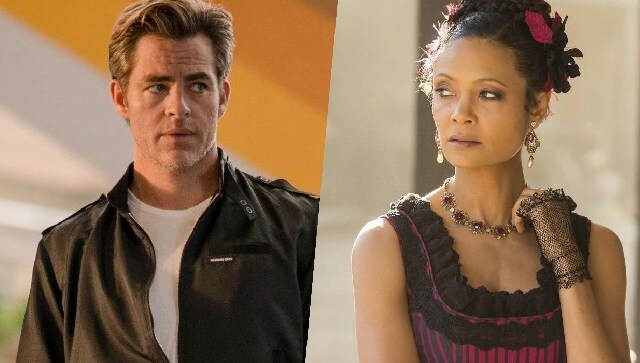 Entertainment
All The Old Knives is based on Olen Steinhauer's 2015 novel of the same name, and will be directed by Janus Metz of Borg vs McEnroe-fame.
Entertainment
Nishabdam will feature Madhavan as a celebrity musician and Anushka Shetty as a "mute artist."
Lifestyle
Stranger Things star Millie Bobby Brown features in and as Enola Holmes in the Netflix film — an adaptation of Nancy Springer's The Case of the Missing Marquess — along with Henry Cavill as Sherlock Holmes, Sam Claflin as Mycroft Holmes and Helena Bonham Carter as Eudoria Holmes.