Netflix's Atypical trailer is funny, sensitive and addresses autism with pinch of humour
Netflix's upcoming comedy series named Atypical is a fresh and funny take on a teenage guy's predicament with adolescence and autism.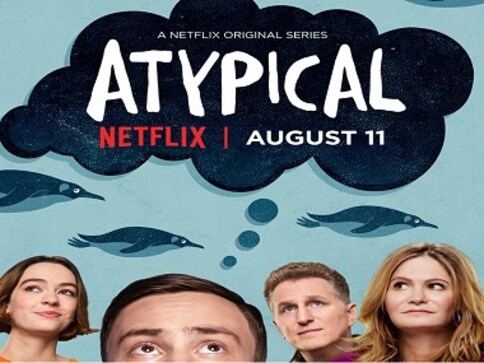 The trailer of Netflix's upcoming show Atypical was released on 18 July, and it is a fresh watch amid all the dark comedies, biopics, and war dramas that the streaming service has been airing and winning accolades for.
The show revolves around a teenage boy who suffers from autism and is simultaneously struggling with those aspects of life that all adolescents obsess over — independence and dating. It is not only a take on the protagonist and his issues in particular, but also the effects of his condition on his family.
Sam (Keir Gilchrist) thinks everyone considers him a "weirdo". During one of the sessions with his therapist, he is told to go out and find a date, as he has now gown up. He is an atypical cog who is trying to find his way in the so-called typical world. He is fighting a constant battle to fit in the 'normal' world. A friend tells him, "Nobody's normal," which laconically encapsulates the whole essence of the series.
His mother, played by Jennifer Jason Leigh, is protective of her son and fears the whole prospect of him dating. This complicates her relationship with her son, who tells her that he is "not a kid anymore." Her husband (Michael Rapaport, who was also seen in popular series F.R.I.E.N.D.S as Phoebe Buffay's police-officer boyfriend Gary) also makes her understand that it is something everyone goes through and that she is getting over-obsessed with their son's future.
There's a line towards the end of trailer that really catches one's attention - "Whoever said that 'Practice makes perfect' is an idiot. Humans can't be perfect, because we are not machines. The best thing that you can say about practice is that it makes better. "
Atypical is an eight-episode series written by Robia Rashid (writer/co-executive producer of The Goldbergs) and directed by Seth Gordon. The show is slated to begin streaming on 11 August.
Here's the trailer:

Entertainment
The influences of filmmaking greats like Asghar Farhadi and Ingmar Bergman are quite evident in The Lost Daughter, Maggie Gyllenhaal's directorial debut on Netflix, starring Olivia Colman.
Entertainment
On the occasion of the versatile actor's birthday, let's take a look at the top OTT ventures that made her a household name.
Entertainment
Sandra Bullock praised Netflix for hiring actors her age and "bringing people together" with foreign hits like Squid Game