Netflix reportedly loses $39mn due to 'unreleased content' after pulling the plug on House Of Cards
Netflix has suffered a $39 million write-down related to content in its fourth quarter 2017 earnings, possibly after the Kevin Spacey scandal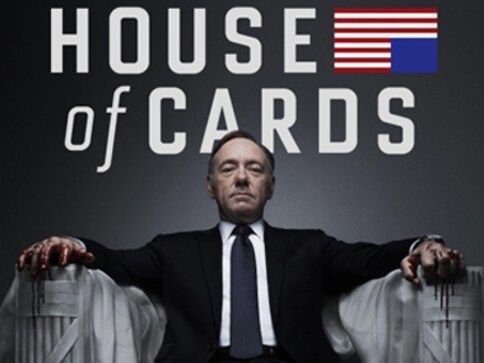 Netflix's programming had taken a big hit in 2017 in post Weinstein Hollywood, with two of their major properties, House of Cards and The Ranch, running into trouble after sexual harassment allegations surfaced against their stars. Therefore, it's no surprise that Netflix has suffered a $39 million write-down related to content in its fourth quarter 2017 earnings, as reported by Variety.
Netflix CFO David Wells suggested in an interview that content write-downs are not uncommon but the current one which is "related to societal reset around sexual harassment" is of a never seen before amount. In a statement to shareholders, Netflix said, "We took a $39m non-cash charge in Q4 for unreleased content we've decided not to move forward with. This charge was recognized in content expense in cost of revenues."
It is obvious that the unreleased content which has cost the streaming giant and studio $39 million stems from the decision to suspend their flagship show, House of Cards' sixth season. Recently the company announced that the show will get a final season of a reduced number of episodes without Kevin Spacey, and instead Robin Wright will lead the eight-episode arc. Netflix also cancelled comedian Louis CK's stand up special after he admitted to sexual misconduct, and the third season of the comedy The Ranch was also pulled following rape allegations against its star, Masterson.
The bar in Hollywood for expulsion of sexual assaulters has definitely been raised and allegations against A-list stars are resulting in swift reprisals upon their careers. Ridley Scott set a daring example by reshooting major portions of his film All the Money in the World, which was a few weeks away from its release, with Christopher Plummer replacing Kevin Spacey.
Find latest and upcoming tech gadgets online on Tech2 Gadgets. Get technology news, gadgets reviews & ratings. Popular gadgets including laptop, tablet and mobile specifications, features, prices, comparison.
Entertainment
Hillbilly Elegy will stream on Netflix on 24 November and Sylvie's Love will premiere on Amazon Prime Video on 25 December.
Entertainment
In a joint statement, Ava DuVernay and ARRAY President Tilane Jones hailed Funny Boy as a "cinematic gem".
Entertainment
The protagonist Javier's desperation underscores the fundamental truth about how many of us live: it's not just about the job, it's about a certain kind of lifestyle.