Netflix and Hulu's documentaries on Fyre Festival fraud: A comparative study of ethics, narrative technique
Hulu's documentary Fyre Fraud exposed the fact that the Netflix documentary was co-produced by Jerry Media, the social media team responsible for Fyre Fest.
In April 2017, what ought to have been the world's most luxurious musical festival turned into a complete disaster. Promoted for months on end by rapper Ja Rule, by the world's top models and by a cavalcade of Instagram influencers (who were either invited or bought tickets for tens of thousands of dollars), the two-weekend event in the Bahamas become the laughing stock of the internet once people finally arrived. FEMA disaster relief tents stood in place of their luxury lodgings. All musical acts, including Blink 182 and Major Lazer, pulled out the day-of. And to top it off, a photo of a cheese sandwich in a foam container — instead of the chef-prepared cuisine fest-goers were promised — went instantly and notoriously viral, kickstarting the Fyre phenomenon.
All you could possibly need to accompany this tale of schadenfreude was a documentary exposé. Netflix began advertising theirs, Fyre: The Greatest Party That Never Happened, back in December for an 18 January release. It seemed like it would be a hilarious final chapter to the saga, giving us the ins and outs of what went wrong and who was at fault. However, the story had one final twist: streaming service Hulu released their own documentary, Fyre Fraud, just days earlier and with little advance warning. What is more, it exposed the fact that the Netflix documentary was co-produced by Jerry Media, the social media team responsible for Fyre Fest. Suddenly, we were treated to two warring films about the exact same subject, each with a wildly different approach and different ethical quandaries.
Both films follow the same basic structure. They walk us through the inception of the idea, through the life of festival organiser and Fyre Media founder Billy MacFarland, through the colossal event mismanagement, and eventually, through the disastrous first (and only) day of the festival. The subsequent social media explosion, as we now know, started with the food fiasco, which features prominently as well. How could it not? A Twitter account with 400 followers brought down an event promoted by Kendall Jenner, who has 100 million more followers on Instagram, and he did it by posting a picture of a cheese sandwich. That is the stuff of comedy gold.
Hulu's Fyre Fraud, the first (and I would argue, more engaging) of the two, has a significant leg up on its competitor. In addition to exposing the Netflix documentary, Fyre Fraud also features lengthy sit-down segments with MacFarland himself, in which an off-camera interviewer grills him in an attempt to make him fess up to his lying and his crimes of wire fraud. On the surface, this line of questioning — compared to Netflix's more empathetic approach to MacFarland — reads like hard-hitting investigative journalism. To some degree, it is. But Fyre Fraud, a film that unequivocally paints MacFarland as a fraud and a scamster, also reportedly paid him exorbitant amounts of money to appear on camera, as much as $250,000 (though Hulu disputes the final figure).
Netflix's Fyre: The Greatest Party That Never Happened seems equally dishonest about what is on screen. It features multiple interviews with the social media team of the festival, ie the folks partially responsible for maintaining the pristine image of the festival when they knew things were falling apart, but it does not disclose their involvement in producing the film when introducing them. It allows them to speak on the deletion of online queries in the lead-up to the festival and on the general social media dishonesty, through the film frames this more as something they were ordered to do and had little say in (and does not challenge them on their assertions). Hulu's Fyre Fraud, on the other hand, interviews a former Jerry employee with a less charitable take on their involvement.
The existence of both these films, and their near-simultaneous release, makes for an interesting conundrum. While they are both about a scamster and his disastrously organised festival, they are also each ethically compromised in their own way. In both cases, people responsible for duping thousands of guests (and taking gross advantage of local Bahamian labour, most of whom are yet to be paid) ultimately benefit from the productions. Though of course, each film has a different artistic function over and above their inherent hypocrisy. Their dueling narratives about the event are just as interesting to investigate.
Hulu's Fyre Fraud feels like it ought to be watched first, though there do not seem to be plans to distribute it in countries without Hulu just yet. Sorry, everywhere that is not a US territory or Japan! Netflix's Fyre: The Greatest Party That Never Happened is both more widely available — about 190 countries more widely — and far more detailed, pulling in more supporting players from the scheme. At one point, an investor even talks about how he was asked to perform sexual acts on a Bahamian customs official so the festival could have water. It is the kind of jaw-dropping anecdote Hulu's film never really builds to, whereas Netflix's Fyre goes beyond the events of the fest, chronicling the local fallout and the workers impacted.
As a piece of investigative journalism, Fyre: The Greatest Party That Never Happened benefits from director Chris Smith's straightforward approach. While both films heavily feature the over-the-top expensive initial trailer for Fyre Festival, the interview subjects deliver most of the information themselves in the Netflix doc. As a film however, or rather as an alternative to simply reading the facts in someone's interview transcript, Netflix's Fyre is not particularly stimulating. While it borrows affecting music from The Social Network and features a heart-wrenching chat with a Bahamian woman who dipped into her savings to feed local workers, Fyre never quite gets to the heart of the Fyre Festival experience. At least not in the way Hulu's film does.
Fyre Fraud, directed by Jenner Furst and Julia Willoughby Nason, is undoubtedly the weirder movie. Sometimes this works to its detriment. While it exposes court documents galore, having them be read out by an Amazon Alexa is an oddly distancing choice. Other times, the penchant of the film for the weird makes it shine. It approaches the festival less as a traditional business failure and more as an event at the nexus of social media and tech startups, peeking momentarily behind their curtain of our desire for exclusivity before plunging headfirst in to the experience. As the festival draws nearer, the editing grows more frantic. Details are glossed over in favour of something visceral and unsettling, like waking up and scrolling through Twitter after missing a million memes and news stories.
Lawyers are introduced not through their names or their roles in the proceedings, but through a clip of Billions, a show about a US States Attorney. Similar pieces of pop culture fill in the gaps elsewhere, as if the film is attempting to speak some commonly-shared memetic language. The interview subjects here are less people involved with the festival and more cultural commentators and influencers who witnessed its implosion. Fyre Fraud soon sheds any and all actual care for the minutia — it is not nearly as in-depth or concerned with facts as its Netflix cousin — but it does something vital Fyre: The Greatest Party That Never Happened does not. It captures the sheer chaos of the last few days of before the festival, and of actually arriving there as an attendee, drawing attention (and scattering it) through frantic montage, rather than exposition.
Where the two films diverge most, however, is in their approach to MacFarland. As the brains behind the operation, he is central to both Fyre Fraud and Fyre: The Greatest Party That Never Happened, but he is also presented in two wildly different lights. This is perhaps what makes these documentaries worth experiencing as a dichotomy; while each one presents its own narrative, with various subjects providing a point of view, the interplay between the two films makes for its own conversation.
Netflix's Fyre takes a more caring approach, framing MacFarland through his anxieties and the pressures he faces as he begins to defraud investors out of desperation. Hulu's Fyre Fraud presents him as borderline sociopathic, even inviting a psychologist to speak on-camera about conmen, and their repeated need to build trust and get away with things.
Netflix's MacFarland is constructed almost entirely through behind-the-scenes footage. He is in his element behind closed doors, and the festival seems like his genuine intent until things go sideways. Hulu's MacFarland is presented under pressure in his on-screen interviews; the harsh lighting makes him seem like a criminal being interrogated; the slick editing draws out his silences and highlights his repetitive, rehearsed responses to questions he cannot legally answer.
Netflix's MacFarland eventually breaks down. Hulu's is constantly scheming.
Netflix's Fyre, with its more empathetic approach to MacFarland (without ever excusing his crimes) ends up the neater, ostensibly "nicer" of the two film. Its narrative arc is easily digestible, and when justice is finally served, it leaves one feeling satisfied. Hulu's Fyre Fest, however, in seemingly armchair-diagnosing this real person and presenting him as a monster, dips into questionable territory when it comes to the truth, and especially when it comes to the ethics of its filmmaking. Then again, documentaries are ultimately edited constructs created to portray a narrative, and Hulu's narrative is more challenging. In presenting its subject at a distance, it finds itself akin to Martin Scorsese's The Wolf of Wall Street, presenting not just MacFarland the person, but MacFarland the cypher of rich, white, male privilege, abusing systems with ease and creating disorder for everyone else.
Which film is more righteous? More in-depth? More important? Which one is ultimately "better"? As with the implosion of the festival itself, folks on social media have been discussing this to no end. Whatever one's preference, the concurrent arrivals of these two documentaries provides a rare jumping-off point, both for discussing the ethics of film production, and for debating varying narrative approaches to storytelling. Few major releases have resulted in general chatter this in-depth, and even fewer have done so because someone tweeted a picture of a cheese sandwich.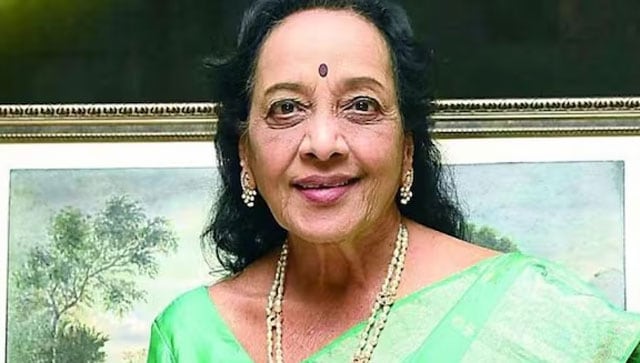 Entertainment
She had won the Filmfare award for Hindi Film 'Milan'. Some of her iconic films include 'Missamma', 'Gundamma Katha' and 'Sri Krishna Tulabharam'.
Entertainment
Malhotra brings a sense of mischief to his body language as the twinkled tailor 'soldered' spy. He is supposed to play a Hindu Indian soldier masquerading as a Muslim tailor in Pakistani, hence the body language suggests a certain amount of artificial posturing.