Netflix acquires worldwide rights of Mowgli, Andy Serkis' adaptation of the Jungle Book; to air in 2019
The Jungle Book rights were initially with Warner Bros., who had scheduled the release of the film on 19 October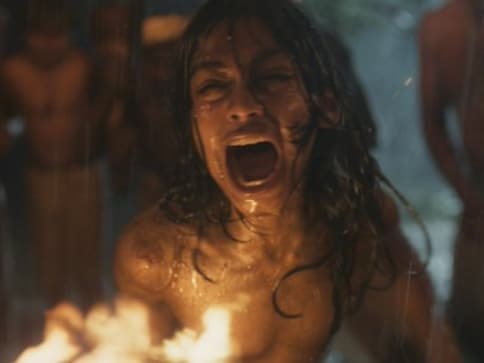 The rights to Andy Serkis' adaptation of the Jungle Book has been acquired by Netflix. The Hollywood Reporter confirmed that Netflix has picked up the rights to Mowgli from Warner Bros., who had previously scheduled the release of the film on 19 October. The Netflix show will air sometime in 2019.
As per the same reports, Mowgli has had a run with its fair share of directors which include names like Alejandro Inarritu and Ron Howard. Serkis came on-board with the project in 2014. This coincided with Jon Favreau's Disney live-action remake of the 1997 animated film, Jungle Book going on the floors. Despite it, Warner Bros. decided to move ahead with the venture, slating a release date of October 2016. But it later changed the dates to October 2017, once Favreau's film released in April 2016.
A shift to Netflix would essentially mean that the new film can avoid comparisons in terms of box-office collections, notes The Hollywood Reporter.  Favreau's film, The Jungle Book, was a commercial hit and also won the Academy Award for visual effects.
Mowgli will have Serkis playing the role of Baloo while the rest of the cast include artists like Benedict Cumberbatch (Shere Khan), Cate Blanchett (Kaa), Christian Bale (Bagheera), Matthew Rhys (John Lockwood) and Rohan Chand (Mowgli).
Talking about the film, Serkis told The Hollywood Reporter, "This story is about identity. It's about being other: Mowgli growing up as an other in the world of animals and trying to fit in and then in the world of man, and it takes place in both realms," he said. "And then the approach was rather than looking at it as a piece of spectacle, it's a very emotional and dramatic piece about the connection between the animals and Mowgli, and humans and Mowgli."
Find latest and upcoming tech gadgets online on Tech2 Gadgets. Get technology news, gadgets reviews & ratings. Popular gadgets including laptop, tablet and mobile specifications, features, prices, comparison.
Entertainment
WarnerMedia will continue running the Cartoon Network and Pogo channels in India.
Entertainment
The proceeds from the Navarasa anthology will go towards the well-being of film workers in Tamil cinema impacted by the coronavirus pandemic, a press release said.
Entertainment
Netflix anthology Social Distance speaks of hope and humanity at a time when the world faces a global threat, both medically and socially.